A primer for those curious about ecological issues impacting the Northeastern Region of the U.S.
By Todd Waldron, Northeast Forest Conservation Director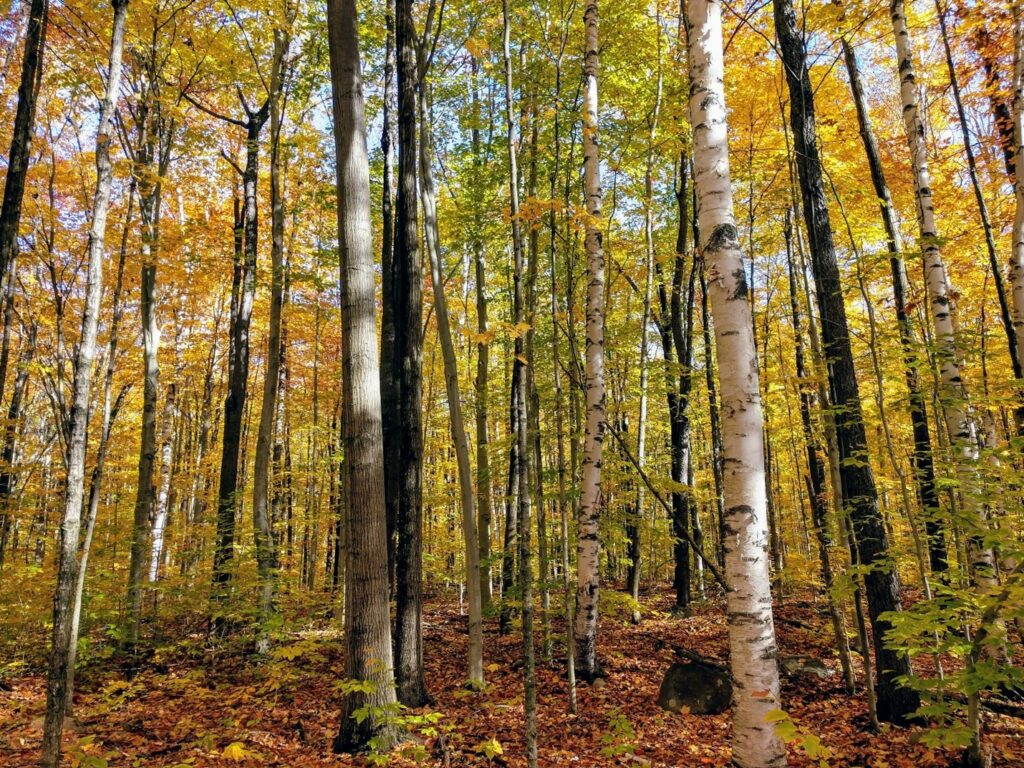 February 22, 2021 – If you and your dog have been covering countless miles through New England's autumn woods and have only been flushing a fraction of the birds that you used to see – there is a reason for it.
For generations, the aspen, maple and birch woodlots of New York and New England were revered for their thriving grouse and woodcock populations. Over the past two decades, widespread loss of forest habitat diversity has become an alarming stressor on grouse populations. Ruffed grouse are now identified in 19 states' wildlife action plans as a Species of Greatest Conservation Need (SGCN), including 6 of the 7 states in our Northeast Region. American woodcock is identified as an SCGN in all 7 states across the Northeast.
An April 2017 report by the Northeast Upland Gamebird Technical Committee (NUGTC) and titled Ruffed Grouse Population Status in the Northeast found that ruffed grouse populations have declined significantly throughout the Eastern U.S. over the last 30 years. According to this same study, New England has experienced an astounding 30% decline as measured through popular citizen science monitoring and surveys like Audubon's Christmas Bird Count, Breeding Bird Atlas reports, and regional Grouse Hunter Cooperative surveys.
The NUGTC report ultimately points to "changing land use, changes in forest management practices, and widespread forest maturation" as being key reasons for the loss of high-quality habitat in the grouse woods (1, 2, 3 – sources below). It concludes by calling for aggressive, targeted, large- scale habitat work and broad-ranging multi-state partnerships to address these issues.
The final conclusion of the 2017 NUGBTC report states: "To fulfill our public trust responsibilities, State wildlife agencies responsible for managing ruffed grouse must re-double our efforts to stop the range contraction and slow population declines of ruffed grouse. To do otherwise compromises our collective mission of ensuring sustainable populations and providing hunting opportunities."
RGS & AWS and our partners are fully committed to supporting these efforts to enhance habitat diversity and that is why we are asking for your support – to build a sustainable future for all forest wildlife, including grouse and woodcock. In the next segment of this series on our forest conservation efforts across the Northeast Region, we will explore land ownership patterns and how that will influence our conservation approach in terms of focal areas and needs' assessments.
To read more on this topic, continue to Part 2.
How can you help?
Please join or renew your RGS & AWS membership today by clicking HERE.
More about our work in the Northeast:
Ruffed Grouse in the Catskills, Then and Now by Anthony Giattino
Early Successional Habitat Creation Project in Vermont by Brent Rudolph
Submitted by Todd Waldron – Northeast Forest Conservation Director
Sources:
(1) Butcher, G.S. and D.K. Niven. 2007. Combining data from the Christmas Bird Count and the Breeding Bird Survey to determine the continental status and trends of North America birds. National Audubon Society. Ivyland, PA.
(2) Dessecker, D.R. and D.G. McAuley. 2001. Importance of early successional habitat for forest game birds. Wildlife Society Bulletin 29: 456-465.
(3) Dessecker, D.R., G.W. Norman, and S.J. Williamson. 2006. Ruffed Grouse Conservation Plan. AFWA Resident Game Bird Working Group.
---