Wildlife Specialist – Wisconsin
Forest Conservation Coordinator – Southern Appalachians
Forest Wildlife Specialist – Virginia
---
Wildlife Specialist – Wisconsin
The Ruffed Grouse Society & American Woodcock Society (RGS & AWS) has entered into a collaborative agreement with the Natural Resources Conservation Services (NRCS). Together RGS & AWS and NRCS are looking for a motivated individual to work effectively with private landowners and other stakeholders in the west-central region of Wisconsin. The Forest Wildlife Specialist will function as a Wildlife Forester. Primary work duties will consist of assisting private land owners with forest management through federal Farm Bill programs, as well as various state and U.S. Fish and Wildlife Services (USFWS) programs. Opportunities to travel within the region and be involved on various state and federal forest conservation projects may also be required. This may include technical assistance, field work, attending trainings and representing RGS & AWS at regular conservation planning meetings with various stakeholders. This position will also function as a private lands liaison between RGS & AWS and other partner agencies/organizations within the west-central region of Wisconsin. This includes: NRCS, USFWS, the Wisconsin Department of Natural Resources (WDNR), the American Bird Conservancy, National Wild Turkey Federation and Trout Unlimited. Read the full description
---
Forest Conservation Coordinator – Southern Appalachians
The Ruffed Grouse Society & American Woodcock Society (RGS & AWS) are a national, nonprofit organization with a 62-year record of forest wildlife conservation. We are seeking a dedicated conservationist to coordinate forest wildlife habitat efforts in the Southern Appalachians. The coordinator will be part of a Southern Appalachians team working under direction of the regional Forest Conservation Director, helping manage our regional program across the mountains of NC, SC, GA, TN, KY, and southwest VA. Read full description
---
Forest Wildlife Specialist – Virginia
In partnership with the George Washington & Jefferson National Forests RGS & AWS is seeking a dedicated forester to increase capacity for planning and implementing active forest management projects on National Forest System lands in Virginia, with a focus on the Clinch Ranger District, Mount Rogers National Recreation Area and Eastern Divide Ranger District. Read the full description
---
If you are interested in volunteering, please contact your local RGS & AWS chapter.
---
About Ruffed Grouse Society & American Woodcock Society
RGS & AWS unite conservationists to improve wildlife habitat and forest health. Since 1961, RGS has promoted stewardship for our forests, our wildlife, and our future. Our vision is to create landscapes of diverse, functioning forest ecosystems that provide homes for wildlife and opportunities for people to experience them.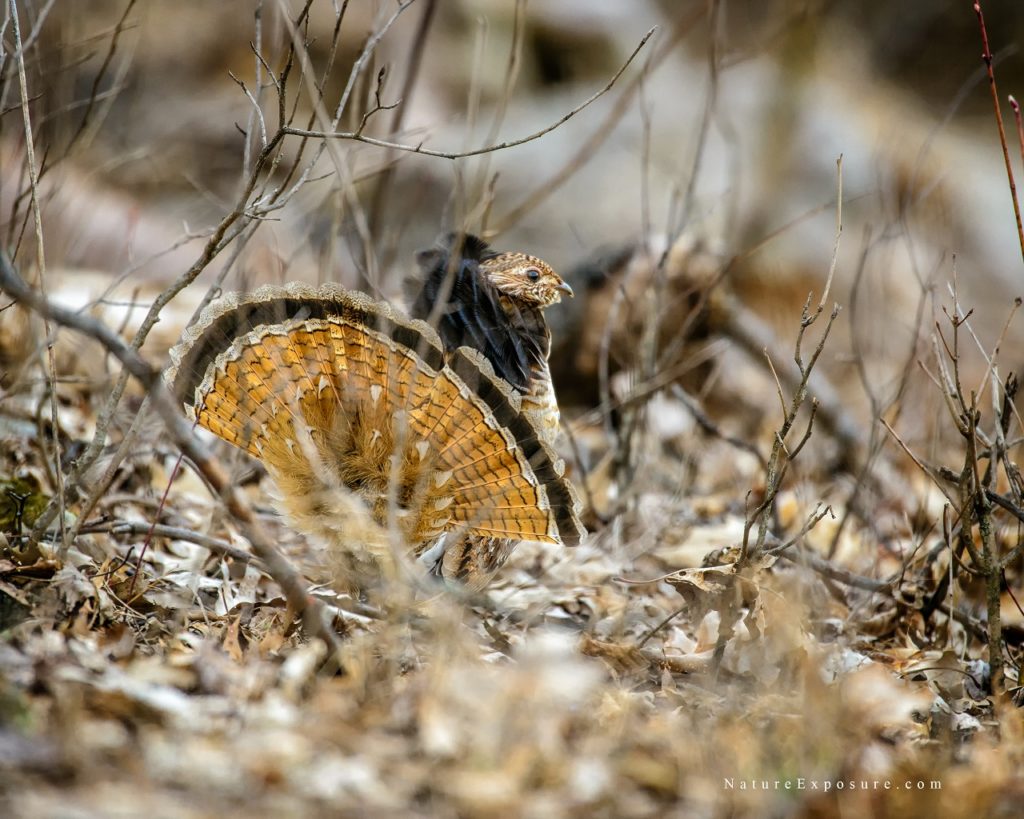 Photo by Timothy C. Flanigan