Northeast:
RGS & AWS Highlights
Do you want to see grouse and woodcock prosper in this region?
It starts with membership! Your support gives you a front row seat to our conservation efforts. Keep reading to see what's progressing in this region and feel free to contact your local staff!
Promotion ends in: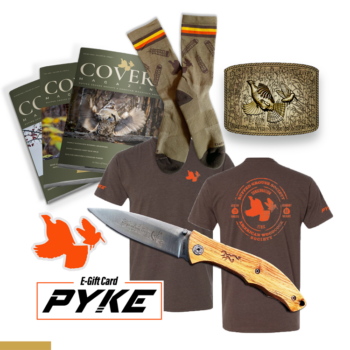 Rewards vary based on membership level.
The decline of young forest and early successional habitats throughout the Northeast US has been identified as a dire issue for decades. Wildlife that are highly dependent on diverse forest habitats in New York and New England have suffered severe population declines. Golden-winged warblers, ruffed grouse, American woodcock, snowshoe hare, whip-poor-will, and even moose are bellwethers of a much broader decline in forest habitat diversity.
To bring grouse, woodcock, and dozens of other species back from the brink, we need to increase forest habitat diversity through forest management.
The RGS/AWS model is founded on a "shifting mosaic" approach to restore forest health and improve habitat. Functionally, our priority is to implement wildlife-friendly, sustainable forestry across large compartments known as Dynamic Forest Restoration Blocks (DFRBs) that range from a few thousand acres up to large landscape level blocks. We will also work to support these conditions broadly across the Northeast region with our public and private land partners and supporters. Public wildlife management areas, state & federal forests, community forests, family ownerships, municipal watersheds, large scale timberland properties and land trust holdings can all play a pivotal role in this approach. Read the Northeast Conservation Plan Executive Summary.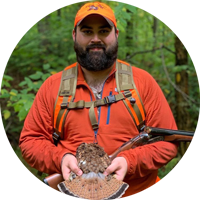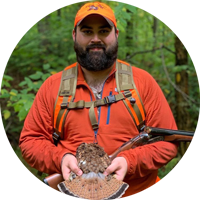 Subscribe to this region:
We will update your contact profile with these preferences.
Please check all regions of interest.
[tribe_events tag="northeast" view="photo" events_per_page="3″ tribe-bar="false"]
CT
NUTMEG
Robert C Smith
Ivoryton, CT
nutmegrgs@comcast.net
MA
BRIAN HAYS
Paul Schwalbe
Worcester, MA
pschwalbe65@gmail.com
MA
SOUTH SHORE/BOSTON
Ernie Foster Jr.
Boston, MA
ernie@websterprinting.com
MA
WESTERN MASSACHUSETTS
Terry W. Smith
Hadley, MA
terrance.smith@comcast.net
ME
CENTRAL MAINE
Mark Gray
Bangor, ME
dustythedog@juno.com
ME
RUSS & CAROLE DYER
Amanda Dyer
Augusta, ME
adyer2117@gmail.com
NH
GRANITE STATE
Jim Desaye
Campton, NH
RGSgranitestate@gmail.com
NY
METRO NYC
Michael Johnson
New York, NY
Michael.Johnson@Resiliam.Com
NY
CENTRAL ADIRONDACK CHAPTER
Mark Warnecke
North Creek, NY
troutbrook84@gmail.com
NY
CENTRAL NEW YORK
Brian Eastman
Syracuse, NY
Leastman60@aol.com
NY
Catskill Mountain Chapter
Rick Watson
Hancock, NY
rick@catskillcc.com
NY
Mohawk Valley Chapter
Sam Glasbergen
Amsterdam, NY
stg9@cornell.edu
VT
GREEN MOUNTAIN
Terry Wilson
Green Mountain, VT
Info@uglydoghunting.com