Southern Appalachians:
RGS & AWS Highlights
Do you want to see grouse and woodcock prosper in this region?
It starts with membership! Your support gives you a front row seat to our conservation efforts. Keep reading to see what's progressing in this region and feel free to contact your local staff!
Promotion ends in: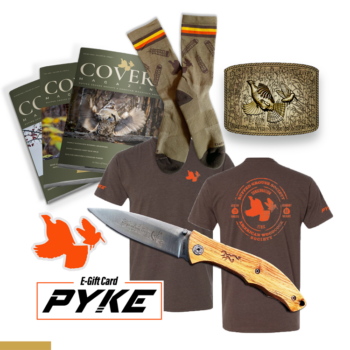 Rewards vary based on membership level.
There is a great need for more active forest management in the region. The Association of Fish and Wildlife Agencies' Eastern Grouse Working Group report from December 2020 identified that ruffed grouse have declined 71% since 1989 in the Southern Appalachians. At the same time, National Forests in the Southern Appalachians contain only 1.3% young forests (trees aged 0-20 years). The situation is clear, active habitat management is not happening at the pace and scale that is needed to sustain grouse and other wildlife populations. To highlight the dire situation on our National Forests, we recently wrote a blog post in collaboration with Backcountry Hunters and Anglers.
To address the need for habitat diversity, RGS & AWS has broken new ground in delivering our New Model of Working Forests and building our new conservation program here in the Southern Appalachians. Our Year 1 accomplishments include $1.3 million awarded in grants and agreements, funding secured to impact 6,700 acres, the completion of 500 acres of habitat management at the North Cumberland WMA in TN, four Stewardship Agreements with the U.S. Forest Service (USFS) on the Cherokee NF, George Washington and Jefferson NFs, and the Daniel Boone National Forests, and hiring a NC Private Lands Wildlife Forester. We are currently in the process of hiring a KY All-Lands Wildlife Forester and a VA Public Lands Wildlife Forester.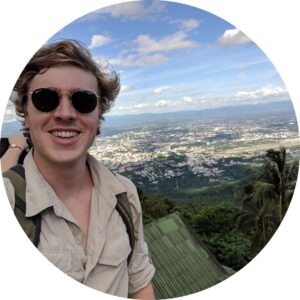 Subscribe to this region:
We will update your contact profile with these preferences.
Please check all regions of interest.
[tribe_events tag="southern-appalachian" view="photo" events_per_page="3″ tribe-bar="false"]
GA
GEORGIA
Stan Howe
Atlanta, GA
stan@howeconstruction.com
KY
KENTUCKY RIVER
Tristan Moorehead
Richmond, KY
KYRiverRGS@gmail.com
LA
THE BECASSE
Grant Erhard
Baton Rouge, LA
grante@ruffedgrousesociety.org
NC
SOUTHERN APPALACHIAN CHP-NC
Grant Erhard
Asheville, NC
grante@ruffedgrousesociety.org.
NC
Triangle Chapter
Mason Phipps
Raleigh, NC
Bmjphipps@gmail.com
SC
SOUTHERN MOUNTAINS
Grant Erhard
Greenville, SC
grante@ruffedgrousesociety.org
TN
APPALACHIAN HIGHLANDS (VA/TN)
Parker Street
Jonesborough, TN
grousebrook@gmail.com
VA
H. C. EDWARDS
Brad Rhodenizer
Staunton, VA
jbrbr@ntelos.net
VA
JAMES RIVER
Darrel Feasel
Richmond, VA
Darrel.feasel@yahoo.com