Western Great Lakes:
RGS & AWS Highlights
Some Great Lakes states like Minnesota, Wisconsin, and Michigan are well known for the bounty of grouse, woodcock, and forest wildlife. These states are leading the pack when it comes to population estimates and enthusiasm for wildlife pursuits like hunting, photography, and wildlife watching. However, we're seeing steep declines elsewhere in the Midwest. States like Indiana, Ohio, and Iowa hardly have grouse to speak of today and we know this is because of a steep decline in suitable habitat. 


Below, you can read about how we're moving the needle across the Midwest and Great Lakes states.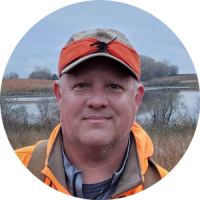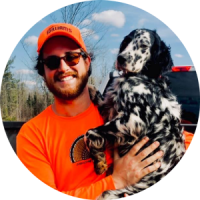 Subscribe to this region:
We will update your contact profile with these preferences.
Please check all regions of interest.
[tribe_events tag="western-great-lakes" view="photo" events_per_page="3″ tribe-bar="false"]
IA
IOWA
Eric Van Hook
Marion, IA
evanhook@hotmail.com
MI
Copper Country
Adam Rajala Co-President
Houghton, MI
arajala@sbcglobal.net
MI
EASTERN UPPER PENINSULA
Fred Strich
St. Ignace, MI
fstrich@earthlink.net
MI
GAND RAPIDS MICHIGAN
Troy Allen
Lowell, MI
troypallen@yahoo.com
MI
MID U.P.
Erik Strazzinski
Marquette, MI
estrazz@gmail.com
MI
NORTH CENTRAL MICHIGAN
Bruce W. Barlow
West Branch, MI
my41chev@yahoo.com
MI
ROBERT J. LYTLE
John Paige
Lapeer, MI
jhpaige@chartermi.net
MI
SAGINAW VALLEY
Brad W. Schuknecht
Saginaw, MI
goldtrocar@att.net
MI
SOUTHWESTERN MICHIGAN
Seth Wolthuis
Kalamazoo, MI
WOLT100@gmail.com
MI
THE AL LITZENBURGER
Scott Carbeck
Petoskey, MI
CaptainDScott@gmail.com
MI
THE JIM FOOTE
Peter J. McCutcheon
Elmira, MI
petermrgs@yahoo.com
MI
THUNDER BAY
Joel E. Bauer
Alpena, MI
joelebauer@hotmail.com
MI
ALPENA
Bill Bolyard
Curran, MI
bbolyard@allband.com
MI
HIGHLANDS
Larry Visser
Leroy, MI
rgsviss@gmail.com
MI
NORTH WOODS
Rick J. Bath
Iron Mountain , MI
rgsrjb@charter.net
MN
ASH RIVER
Mark Hraban
Orr, MN
info@ashkanam.com
MN
CRAZY FLIGHT
Dave Johnson Ely
Ely, MN
davej@ruffedgrousesociety.org
MN
DEEP PORTAGE
Jerry B Lamon
Backus, MN
MN
DULUTH/SUPERIOR
Nick Larson
Duluth, MN
nick@birdshotpodcast.com
MN
GRAND RAPIDS, MINNESOTA
Marty Niewind
Grand Rapids, MN
marty.n@mchsi.com
MN
NORTH SHORE
Dave Johnson
Grand Marais, MN
davej@ruffedgrousesociety.org
MN
NORTHCENTRAL MINNESOTA
Karl Leisenheimer
Bemidji, MN
MN
RUM RIVER
James Govednik
Cambridge, MN
james.govednik@gmail.com
MN
TWIN CITIES MINNESOTA
Gordon Wright
Minneapolis, MN
gordon.wright@hok.com
MN
VOYAGEUR
James & Joann Dornhecker
International Falls, MN
lacey24@frontier.com
MN
MISSI-CROIX
Mike Brown
Hastings, MN
MN
AITKIN AREA
Jim MacDonald
Aitkin, MN
MN
BLACKDUCK
Kurt Benson
Blackduck, MN
MN
DRUMMING LOG
Darrel Palmer
Nisswa, MN
darrelpalmer@sbcglobal.net
MN
LAKE OF THE WOODS
Chuck Lindner
Warroad, MN
WI
DAVID SALSMAN
Dave Johnson Superior
Superior, WI
davej@ruffedgrousesociety.org
WI
CHAIN O'LAKES
Dan Anderson
Eagle River, WI
hellmo@frontier.com
WI
CHIPPEWA VALLEY
Geoff Roznak
Chippewa Falls, WI
groznak@charter.net
WI
FLAMBEAU RIVER
James Teal
Phillips, WI
WI
GOLDEN SANDS
Treavor Oleson
Wisconsin Rapids, WI
toleson@daikin-america.com
WI
JOHN M. KEENER
James Shurts
Madison, WI
jfshurts@gmail.com
WI
MARINETTE COUNTY
Robert Zutter
Porterfield, WI
WI
NICOLET WILD RIVER
Craig Williams
Crandon, WI
williams10675@frontiernet.net
WI
NORTHEASTERN WISCONSIN
James E. Schuettpelz
Green Bay, WI
jkschuet@att.net
WI
RIB MOUNTAIN
Mark Zuiker
Boulder Junction, WI
zuikx2@centurylink.net
WI
SOUTHWEST WISCONSIN
Patricia Duffey
Muscoda, WI
dduffey@centurytel.net
WI
WISCONSIN RIVER
Jon Long
Tomahawk, WI
jonlongrealestate@gmail.com
WI
DAVID V. UIHLEIN – Fall
Paul E. Seul
Colgate, WI
paul@monchesconstruction.com
WI
DAVID V. UIHLEIN – Spring
Brian Klein
New Berlin, WI
bklein@dnesco.com
WI
LAKE SHORE
Paul Green
Sheboygan Falls, WI
paul.green@ifsws.com
WI
WEST CENTRAL WISCONSIN
Richard Chronquist
Marshfield, WI
rchronquist@gmail.com
WI
WILDERNESS WINGS
Phillip Johnson
Hayward, WI
spilldog1@me.com