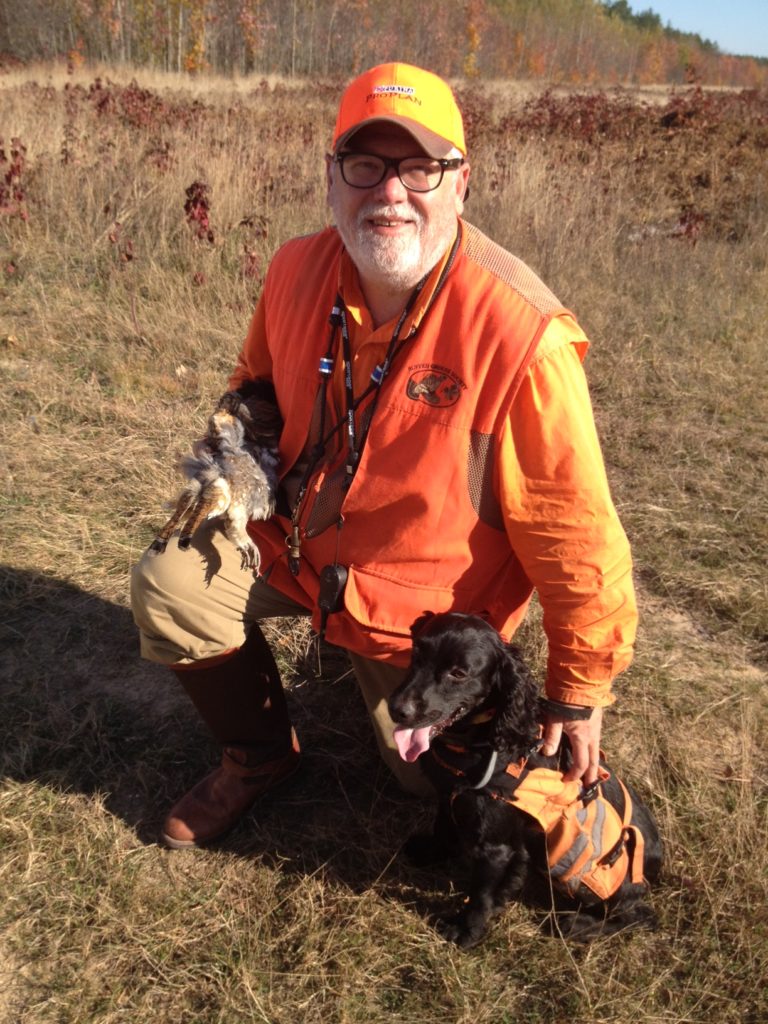 Glen Blackwood hired as regional director of development in Michigan, Illinois, and Indiana.
The Ruffed Grouse Society and American Woodcock Society (RGS | AWS) are proud to announce the hiring of Glen Blackwood as the newly appointed director of regional development in Michigan. In his role, Blackwood will direct business development and fundraising programs in Michigan, Illinois, and Indiana along with promoting recruitment events, educational activities, and habitat days.
"Regional directors are the gears that keep our network rolling. They lead the business aspect of conservation funding, and without them, nothing gets done – it's that simple," stated Ben Jones, President and CEO of RGS | AWS. "In Glen we have an incredible mix of business sense, years of RGS | AWS volunteer experience, and a passion for this work. Not to mention his chops as an upland bird hunter and dog handler. Glen is the real deal and we couldn't be more excited to have him leading our Michigan and eastern Great Lakes network."
Regional directors at RGS | AWS support individual chapters within their territory to promote the organization, grow and diversify the membership and most importantly further the mission of RGS | AWS. Blackwood was quick to draw the connection between RGS | AWS and his personal values when asked about his new role.
"I grew up in a conservation-concerned family. My father was a conservation officer for the Ohio Division of Wildlife. Being able to follow in his footsteps in a conservation position is exciting on both a professional and personal level," he stated. "I am most excited about working with members and volunteers while growing awareness of the importance of healthy forests and how RGS | AWS is leading the way in forest conservation."
Dedicated readers of Covers Magazine may recognize Blackwood from the book reviews he regularly contributes. As owner of Great Lakes Fly Fishing Co. in Rockford, Michigan, he has long been interested in the outdoor pursuits that bring many RGS | AWS members together to celebrate their past, present and future. The arts, culture and history surrounding ruffed grouse and woodcock are not lost on the new regional director.
"I hunted grouse as a boy in southeast Ohio and woodcock in central Ohio," he said. "I saw my first woodcock flight along a small stream running a muskrat trapline on a Friday after school. The next morning they were gone and only splash remained. Along with reading the great works from the likes of Gene Hill, Steve Smith and others, I became enamored with it all which led me to Michigan chasing trout, grouse, and woodcock."
Blackwood holds a BA in agriculture from Ohio State University. He's been married to his wife, Kathleen, for 28 years and they have two adult children, Megan and Ian. They have bird dogs as well, Laurel, a 12-year old English springer spaniel and Bosco, a 6-year old English Cocker spaniel. He currently resides in Rockford, Michigan.
***
Established in 1961, the Ruffed Grouse Society is North America's foremost conservation organization dedicated to preserving our sporting traditions by creating healthy forest habitat for ruffed grouse, American woodcock and other wildlife. RGS | AWS works with landowners and government agencies to develop critical habitat utilizing scientific management practices.