Chris Dorsey returns to Wisconsin to hunt ruffed grouse and woodcock with Ruffed Grouse Society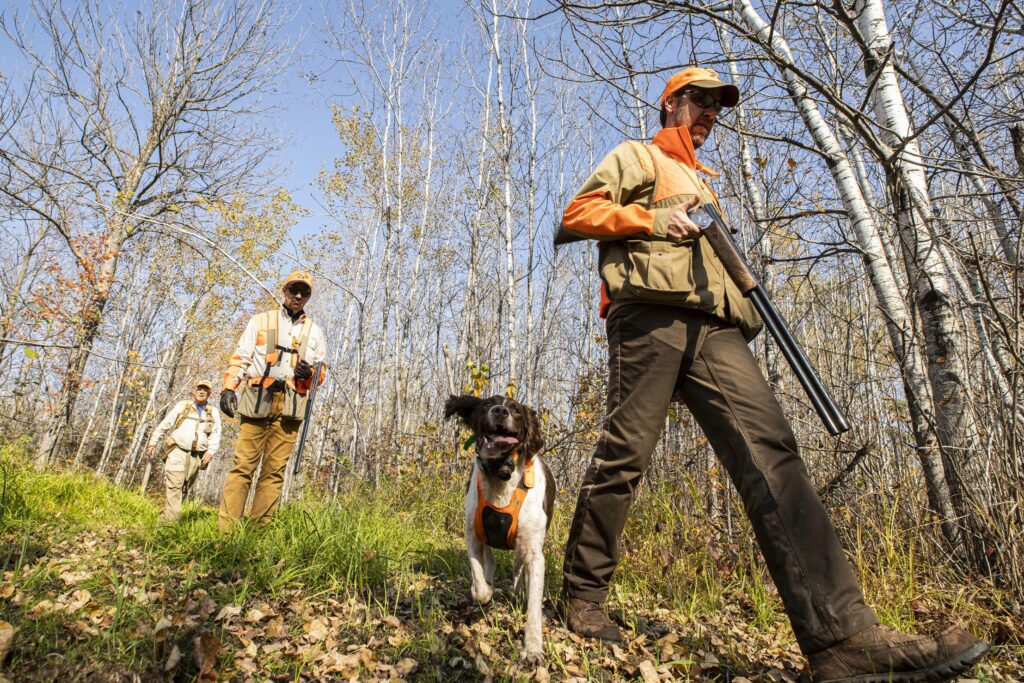 July 15, 2021 (Castle Rock, Colorado) — Officials from Dorsey Pictures announce that this week's episode of Sporting Classics with Chris Dorsey – the most watched outdoor TV program in the world – features host Chris Dorsey returning to his home state of Wisconsin for a classic grouse and woodcock hunt.
Joining him are David Moore and Ruffed Grouse Society CEO Dr. Ben Jones. The timing is fortuitous as the birds are near the peak of their 10-year cycle, providing plenty of mixed bag opportunities in the aspens and alders of the Badger State.
Since 1961, the Ruffed Grouse Society has united conservationists to improve wildlife habitat and forest health to create landscapes of diverse, functioning forest ecosystems that provide homes for wildlife and opportunities for people to experience them. The aspen timber of northern Wisconsin offers ideal habitat for both ruffed grouse and woodcock, offering near-perfect conditions for the three intrepid hunters and a unique episode showcasing two species rarely featured in outdoor television.
Host Chris Dorsey is among the world's most widely traveled sportsmen having hunted and fished on five continents and he's served in board leadership and advisory roles of numerous conservation and sporting advocacy organizations. He's a member of the Outdoor Legends Hall of Fame and is a recipient of the Ray Scott Trailblazer Award as well as the Curt Gowdy Memorial Award. He's a biologist, author of 12 books on outdoor subjects, is a past editor-in-chief of Sports Afield and Ducks Unlimited magazines and his work has appeared in most of the outdoor magazines in the English-speaking world as well as National Geographic, Newsweek, The Wall Street Journal, Forbes and the Robb Report.
Sporting Classics with Chris Dorsey is sponsored by Winchester Ammunition, Winchester Repeating Arms, Sporting Classics Magazine, Walther Arms, Riton Optics, Umarex Airguns, Safari Club International, Negrini Cases, Muddy Blinds, Stealth Cam, and Cold Steel Knives.