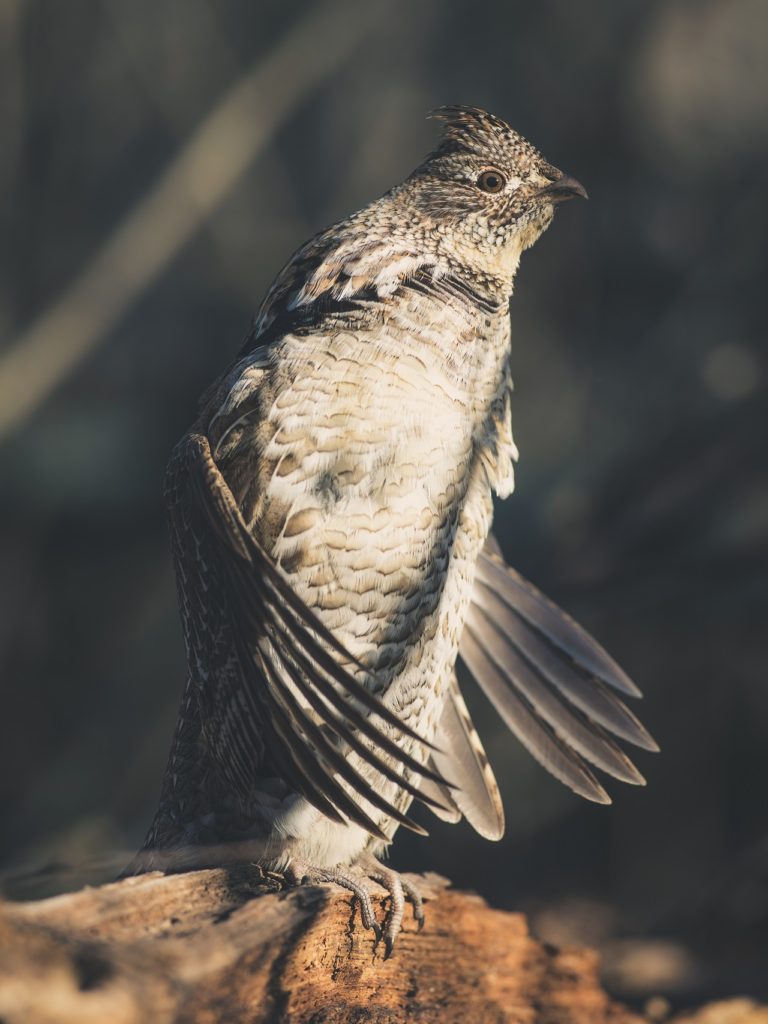 What exactly does a drumming survey tell us…or not tell us?
There's something special about that feeling you get in the grouse woods in springtime – that moment when you pause and can't quite hear anything, but actually feel something thumping in your chest (besides your heart). Finally it becomes clear that it's actually a grouse drumming from a hundred yards away. Drumming is done by male grouse as they beat their wings from an elevated log, stump, rock, or other platform. Contrary to what many people believe, they're not hitting their wings against their breast – it's actually caused by the vacuum of air left behind from their rapid wingbeats. Scientists use this behavior to conduct drumming surveys each spring.
Most hunters keep tabs on drumming surveys when they come out each summer, and get excited (or dismayed) about the results. The surveys have been used reliably for several decades. But in recent history, there seems to be somewhat of a disconnect between spring drumming counts and fall harvest numbers/observations. So what is their purpose and what can we still learn from them?
[Read more…]

about What We Can Learn from Grouse Drumming Surveys