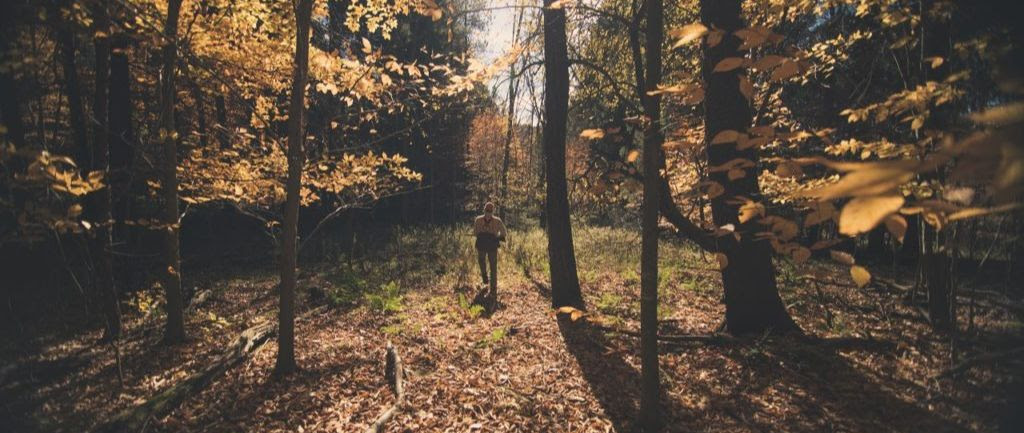 SUBMIT ONLINE COMMENTS HERE – Deadline July 30th
Ruffed grouse in Indiana need our help. With just a little effort, you could take an opportunity this week to speak up on their behalf.
Two Indiana Natural Resource Commission (NRC) public hearings will take place on July 29th and July 30th to address proposed fish and wildlife rule changes. These amendments include adding ruffed grouse to the list of state endangered species. We strongly urge speaking up in support of this listing, and have included some talking points and rationale below, reiterating the reasons for the Ruffed Grouse Society and American Woodcock Society (RGS & AWS) long-term commitment to this cause.
If you are healthy and safely able to attend the NRC hearings in person, please consider speaking on behalf of the listing. Links to details and location maps for these opportunities are provided here:
July 29 hearing details for Mounds State Park (Anderson, IN)
July 30 hearing details for McCormick's Creek State Park (Spencer, IN)
If you are unable to attend a hearing in person, click here to submit comments online (deadline July 30th). Please note that after clicking on the link to comment you'll need to scroll down the page to the table. Click on comment for "FW Biennial Wildlife Amendments." Additionally, know that submitting comments electronically carries just as much weight as testifying in person. You can make an impact whether or not you can attend the hearing.
RGS & AWS recognizes robust scientific data and literature which have long indicated the decline in ruffed grouse throughout their historic range within the state of Indiana.
RGS & AWS support of the proposed listing comes with the caveat that subsequent environmental reviews in areas where grouse may still persist should strongly favor active forest management. A review process which facilitates recovery rather than hindering habitat creation is of the utmost importance.
Along with our support of this listing, we have requested the Indiana DNR consult with RGS & AWS on the development of a recovery plan to help ensure that the listing of this species to state endangered is followed up with significant and active science based forest management.
RGS & AWS appreciate the Indiana DNR Divisions of Fish and Wildlife and Forestry, and will provide support or assistance in any capacity needed.
On October 31, 2018, RGS & AWS submitted a letter to the Indiana DNR Division of Fish and Wildlife in support of the Indiana Nongame Bird Technical Advisory Committee recommendation to add ruffed grouse to the list of endangered species of birds in Indiana.
On August 8, 2019, RGS & AWS submitted a petition for administrative rule adoption (under IC 4-22-2), requesting the Natural Resources Commission expeditiously enact this rule change at the earliest possible opportunity.
The NRC will review the public comments before voting on final adoption of the changes later in 2020. Rule changes that are given final adoption must still be approved by the Attorney General's office and Governor's office, and filed with the Indiana Register before taking effect.
Thank You Indiana Members
RGS & AWS would like to specifically thank the Indiana chapter of RGS and all area members for your continued efforts and support of the RGS & AWS mission in Indiana. Without you, the ruffed grouse and woodcock would not have a voice and our conservation efforts would be fruitless. You are conservation leaders, and for that we thank you.
Please share this and alert your friends and allies to this opportunity!
Best regards,
Brent A. Rudolph, Ph.D.
Chief Conservation & Legislative Officer
Ruffed Grouse Society
American Woodcock Society
SUBMIT ONLINE COMMENTS HERE – Deadline July 30th