by Tom Keer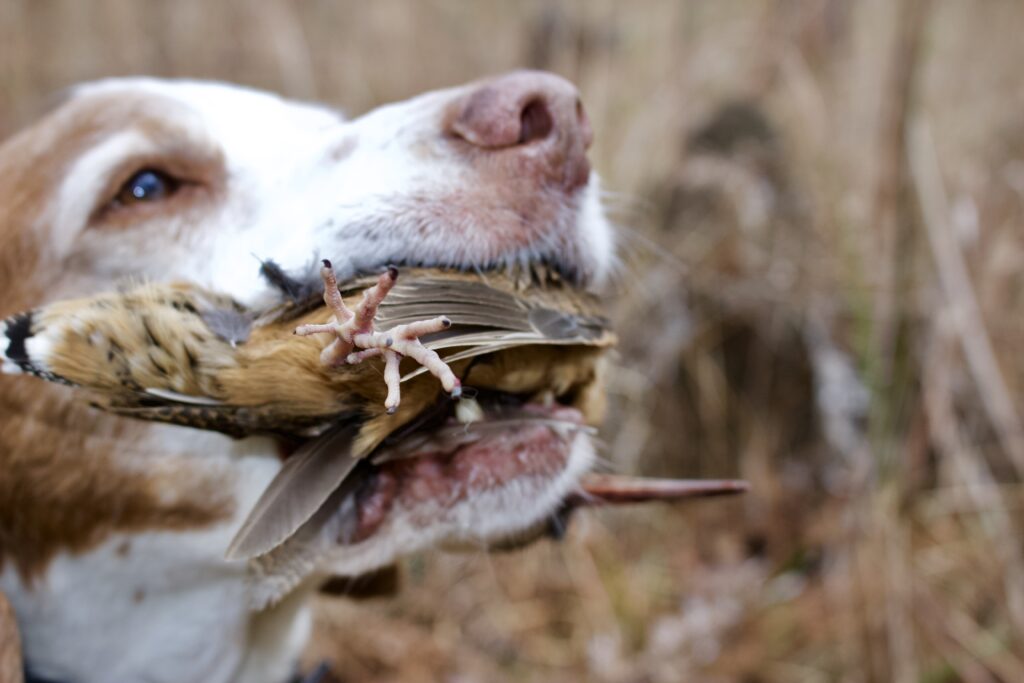 A few winters ago, Quebec's Don Keddy, a field trialer and grouse and woodcock hunter, had enough. The long, gray, Canadian winters are hard on bird doggers. To break his cabin fever, Keddy packed up his truck and road-tripped his way to Georgia. For him, the balmy weather would be a nice change of pace. Equally, trading the hawthorn tines and thick alder runs for soft grasses would change attitudes, certainly for him, but more importantly, for his dogs. Along the way, Keddy found a trend that has been forming for a long time. The ruffed grouse is to the north what the Bobwhite quail is to the South – and woodcock run in between.
While soaking in the rich Southern bird dog and wingshooting history, Keddy visited Henry Berol's Di-Lane Plantation. In the 1950s, Berol (the heir to New York's Eagle Pencil Company) had purchased the Davis-Kilpatrick Plantations. He merged the two properties and renamed the single plantation Di-Lane, a combination of the names of his two daughters, Diane and Elaine.
Keddy and Berol had a few things in common. During the fall, both men hunted grouse and woodcock up north. Both liked big-running English pointers. Both competed in field trials. And when the snow flew, both headed for compass points due South.
Berol created a cemetery in which he interred and memorialized his bird dogs and walking horses. He captioned each one with an anecdote of their life's significance. While paying his respects, Keddy noticed an interesting inscription on Georgia Whiskey's headstone. The epitaph told a grim story, one that summarized the local view of the American woodcock.
BEROL'S GEORGIA WHISKEY
"LOST CH BECAUSE HE POINTED WOODCOCK"
3-3-62 – 1-2-75
Quail hunting on working farm fields played as big a part in Southern culture as hunting grouse in abandoned farms did up north. Southerners and northerners alike consider their local game bird The King. Both pursue them with passion lit by quality habitat, augmented by hunts with family and close friends, and stoked by good bird dogs. Yet habitat has changed dramatically over the past four decades, and the result is catastrophic. Populations of the most sought-after gamebirds on both sides of the Mason-Dixon Line have declined from their heydays to epic lows. Fortunately, we both have woodcock to pick up the slack.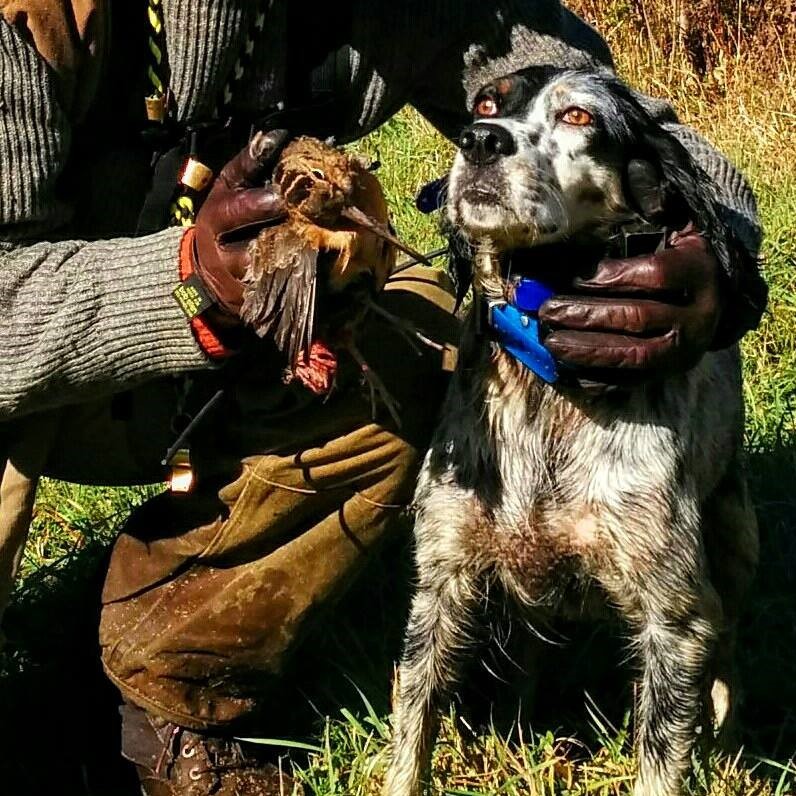 Once upon a time, quail populations soared because of the South's rich agricultural history. The land is a mix of flat and rolling coastal plains cut by rivers that criss-cross state lines. Fertile soil combined with mild winters and hot, humid summers made for perfect crop production. Cotton, rice and tobacco were staples, and when prices shifted, savvy farmers rotated in cash crops like peaches, sugar cane and watermelons. During that time, tenant farms that ranged from 40-60 acres in size were adjacent to each other and created a nearly continuous landscape of perfect quail habitat. Bobs lived in the buffer zones and fed on seeds, leaves, berries and insects. Field rotations in the medieval tradition augmented the land, and according to Hall of Famers John Rex Gates and Harold Ray, commonly found 50 coveys per day of two or three dozen birds each on public land. Predation was low, courtesy of the demand for fox, mink and coyote pelts for clothing. Ladder in the hardwood stands that surrounded most fields, and all was right with the world.
Every Southern bird hunter knows that abundant populations of quail came to a crashing halt in the 1980s. There were many reasons why, but a leading one was the launch of corporate farming. Tenant farms were cobbled together to form large, agrarian enterprises, and sophisticated, clean-farming practices made use of every square inch of land. Fertilizers facilized crop growth while pesticides sprayed from crop dusters killed bugs. It got hard for Gentleman Bob to raise a family. These days, a public land hunter may find a few coveys in a day's hunt on public land. Yet with quail numbers being so low, every harvested bird impacts species survival as a whole.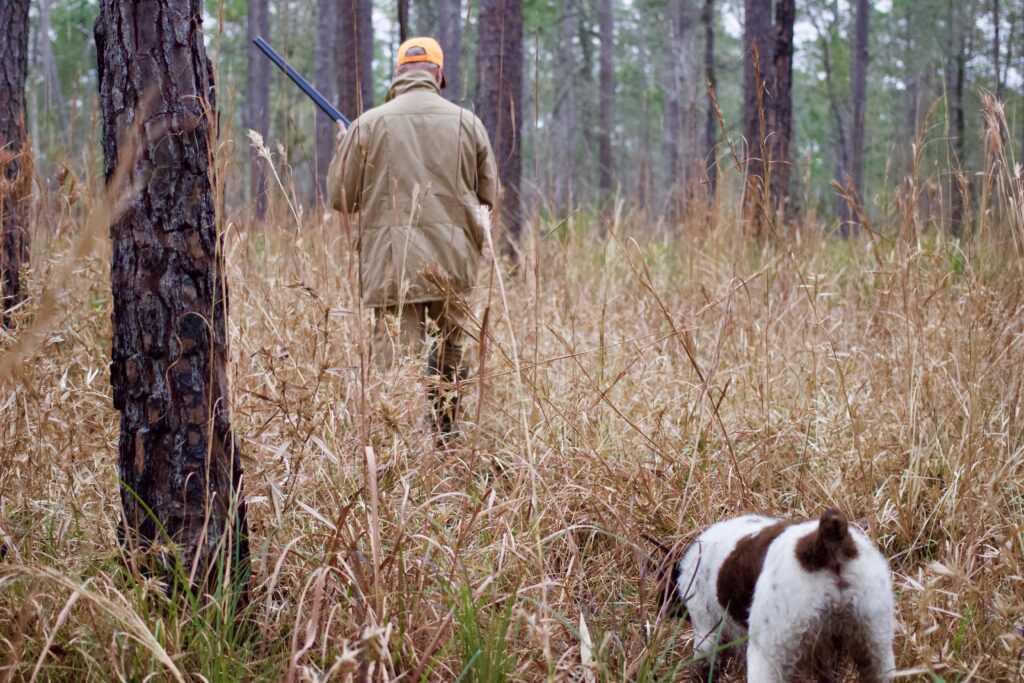 One solution is to take up another sport. Nah, giving up bird dogs never seemed like a good idea to you or me. We have to improvise, adapt, overcome and survive – so until biologists work out a long-term solution for quail restoration, hunting woodcock represents a short-term bet. As a result, woodcock hunting in the South is gaining a whole new following.
Captain Jeff Lattig is a full-time fishing guide and owner of Living Water Guide Service on Pawleys Island, South Carolina. For most of the year, you'll find him poling his skiff in Lowcountry estuaries for tailing reds and speckled sea trout, but in December and January, you won't find him on the poling platform very much. Look for him in the switch cane and green briars. He'll be carrying either a Fox Sterlingworth or an Ithaca Flues while walking behind his Brittany spaniel Bud or his English setter Penny.
"Without a doubt, the bobwhite quail is the most popular gamebird down here," Lattig said, "But as a lifelong bird hunter, the current quail opportunities are sparse enough that you'll wear out a pair of boots trying to find enough coveys to hunt. That's why I turned my attention to woodcock. Flight birds trickle in starting in November, and they'll stay until late January and February. They move around a bunch, but there are always plenty of them around. Bird contacts for my dogs are important, and woodcock are perfect for that.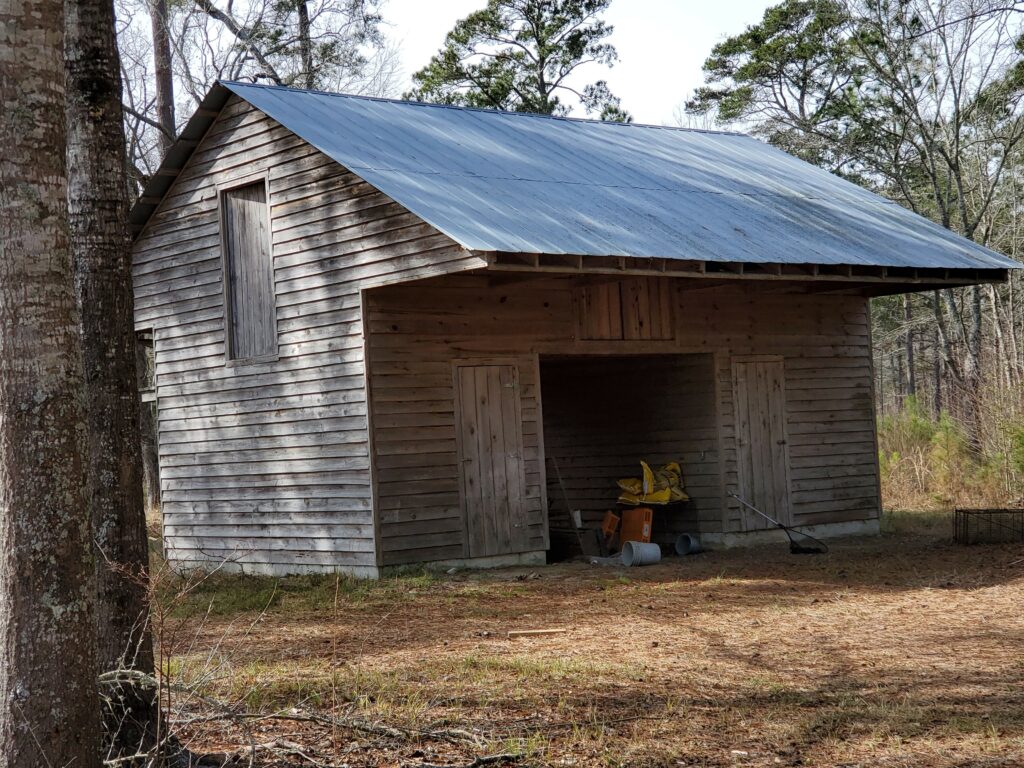 Over the years, I've found a lot of woodcock on public land. Several years ago, a few buddies of mine and I decided to lease a 1,600-acre timber plantation. My buddy's hunt whitetail and I hunt birds, so it's been working out great. We rotate hunting times, so my dogs' bells don't ruin their hunts. Often, they'll sit in a stand before or after work, so I'll go out during the day. I average about four hunting days per week, which is great. Thanks to the woodcock, my dogs get a lot of contacts.
During an average year, I'll find woodcock in the switch cane and green briars along the river bottoms and seeps. During wet years, they'll be in the fields and the old cutovers. There are some hogs on the property, and recently I've been finding woodcock in the grass patches they've ripped up. That overturned soil makes it easy for the woodcock to find worms and bugs.
When I tell friends I'm hunting woodcock, they think I'm going for snipe or clapper rails. When the season is about half over, I'll take them on a hunt. I leave my shotguns at home and run the dogs. It's been fun introducing folks to my favorite bird just as it's a great way to bring along new hunters."
North Carolina's Stephen Faust, owner of Stoneybrook Outfitters and Gordon Setters, is a full-time grouse and woodcock guide. Located in Statesville, Faust spends three months guiding in Old Dominion and the Tar Heel State. Faust spends September, October and part of November guiding for grouse and woodcock at Minnesota's Pineridge Grouse Camp. When the snow starts to fly, he heads back home to do more of the same.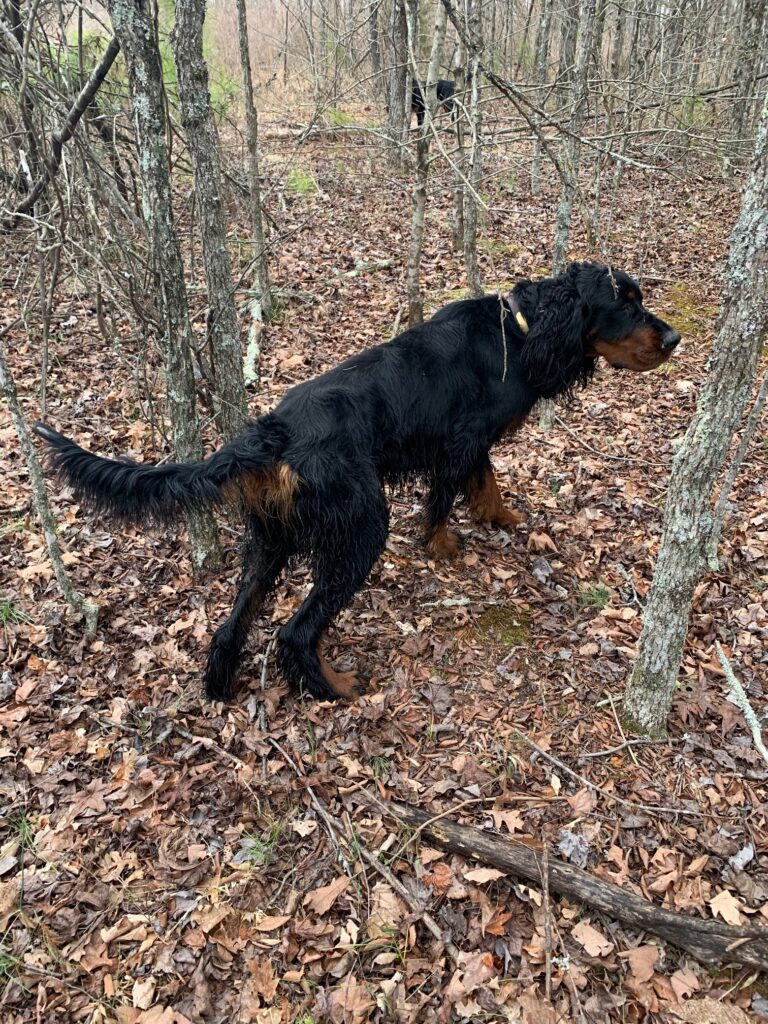 "The best part of the South is the seasonality," Faust said, "Virginia has a split season, so I'll begin in the mountains where I'll also find ruffed grouse. When the woodcock season is closed in Virginia, I'll head home to the Sandhills Region in North Carolina. The Sandhills are mostly flat with some rolling hills, and I'll find woodcock in blackberry cane, switch cane, green briars and along river bottoms. When I first started my business, my clients were New Englanders looking to extend their seasons. These days, most of my trips are with hunters from Georgia, South Carolina, North Carolina and Virginia. They choose woodcock because, like me, they want to hunt wild birds on public land and are frustrated by the lack of quality quail opportunities."
But, back to Don Keddy. "The passion and devotion to one's native bird is something that I see back home. I see it firsthand in the many French-Canadian hunters I know. They hunt for nothing but la Becasse. No whitetails, no waterfowl, just la Becasse. I can respect the Southern passion, tradition and history towards bobwhite quail. But, maybe the attitude towards woodcock is changing. I remember watching my pointer in a Georgia switch cane and green briar patch. There were five woodcock in there, and I wondered if they were birds I missed back home. To find quail in the fields to my left and woodcock in the thickets to my right was an absolutely wonderful experience. It's one I hope to do again."
I used to think that hunting woodcock was either in your blood or not. I saw it firsthand as friends abandoned pheasant fields to spend their seasons in alder hells. I watched their excitement come from shooting at ghosts dodging around trees. We don't mind pulling hawthorne tines from their necks, but we do mind pulling them from our pups' pads. Woodcock are for folks who love the quirky little bird, but more importantly, they're for owners who love their dogs and want to get them a snoot full of scent, regardless if it's the King of Gamebirds or not. Dogs are powerful motivators. Just ask Don Keddy.