by Brian Koch
When I was a teen, my older cousin Chris got a jet-black solid muscle of a Lab named Porsche. I don't recall the specific circumstances, but life threw some curves at Chris, so Porsche ended up coming to live on my grandparent's farm.
My family always had dogs when I was growing up. From beagles to rescues at the local animal shelter – none were purebred, papered or pedigreed. Dog selection back then was based on the look a puppy gave you at the pound. I have fond memories of those dogs, but they were pets. I honestly had no idea that dogs could be anything else until Porsche.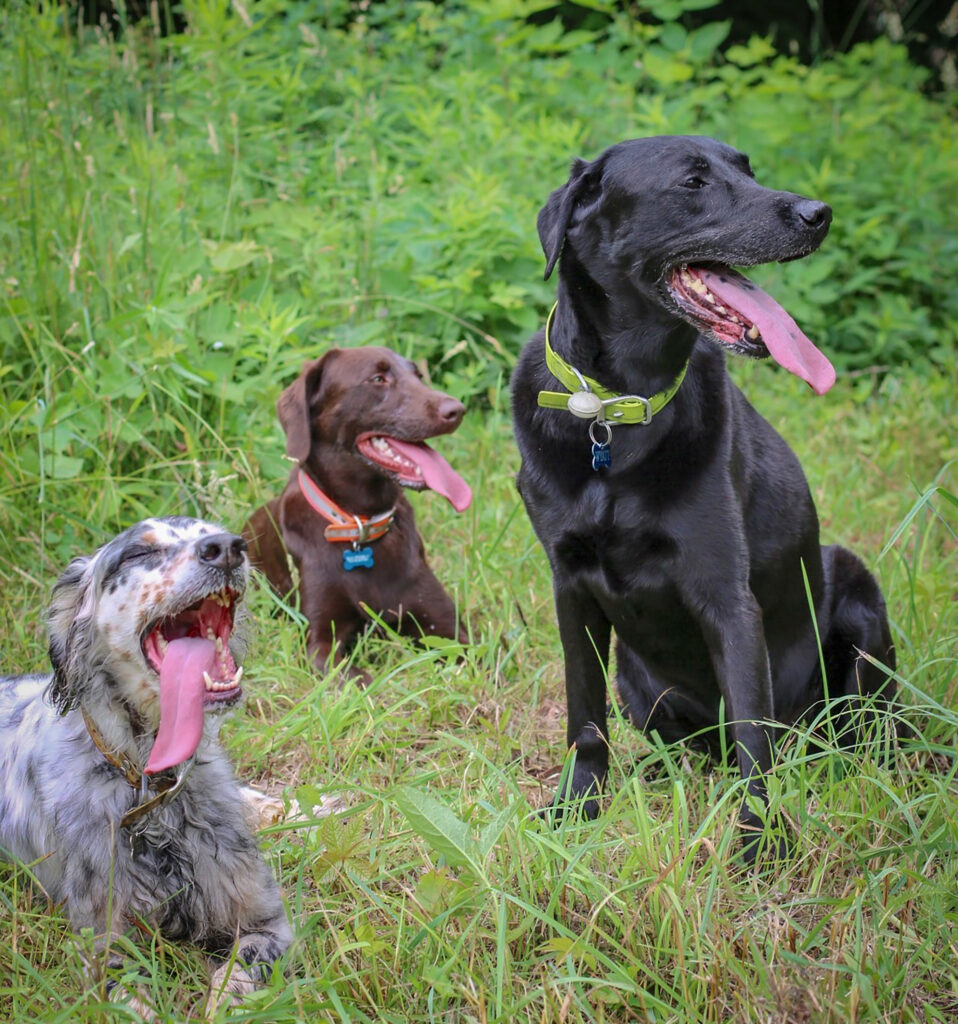 When I visited my grandparents, Porsche would be chilling on the wrap-around porch of the white, turn-of-the-century farmhouse. If you picked up a ball or frisbee, a switch flipped in that dog, and he would go into full retriever mode. We would chuck balls in the backyard and bounce them off the barn. Porsche would run them down, return to heel, drop the ball in a bowl of water and wait for the next toss. We could throw a hundred; He would keep going – no quit.
I didn't know how retrieving balls off a barn applied to anything practical, but in my limited sphere of dogs, I knew right then that Labs were the coolest.
Fast forward a decade to the week before my college graduation. Without a job, a place to live, a kennel or any solid life plans, I invested my time tracking down a litter of Labs. I took a buddy with me, and we picked out the biggest, most rough-and-tumble pup in the heap. I had no clue what it took to make a hunting dog or a living. Long story short, between the challenges of starting a career and only having enough time to hunt a half-dozen outings a year, it's not a good scenario for creating a gun dog.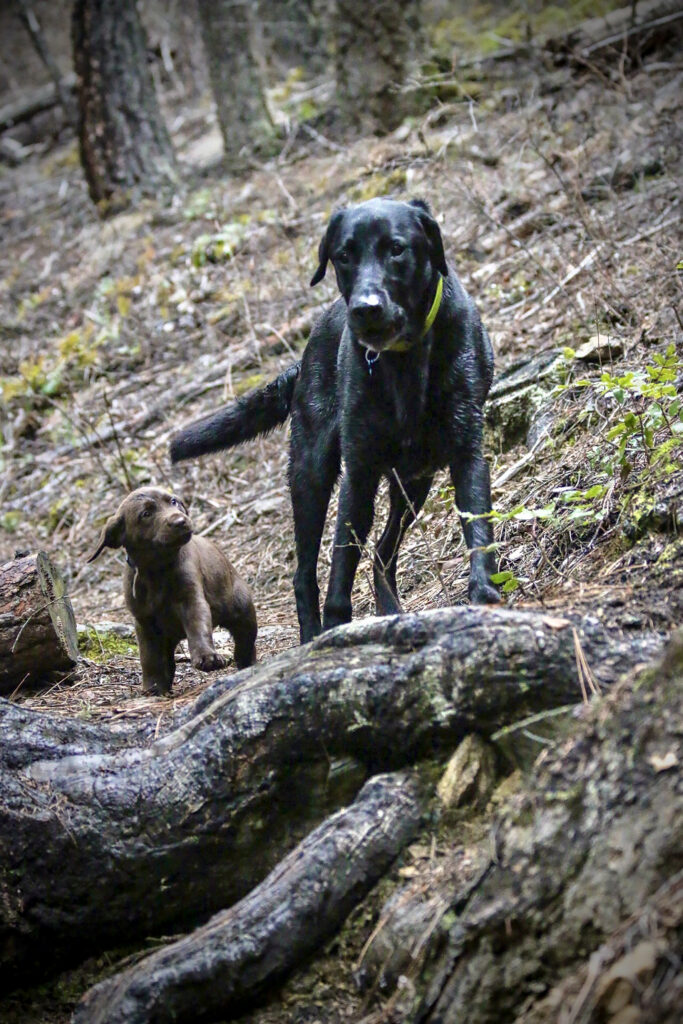 That Lab endured cramped apartments, erratic schedules with scant time and resources for training. But he was the companion I needed when I had moved across the country and had few others. He was a great dog, always affable and happy to be part of it all. It was apparent he would never be the hunting partner I'd envisioned. And frankly, I probably wasn't the hunter he wished for either.
After a few years and a few upgrades in life, we started looking for the next dog to add to the pack. Having learned the importance of selecting a dog with hunting lineage and knowing I needed all the genetic help I could get for lack of training time and skill, I decided a German shorthaired pointer was the best breed to give me a fighting chance. I knew I needed hunting dog genetics to compensate for my shortcomings. I researched breeders and quickly realized I was too broke to afford a dog from elite bloodlines. Finding a dog with parents that hunted became my fallback requirement when interviewing breeders. I finally located a family in my area with an "unplanned" litter of shorthairs from hunting parents. They weren't papered; there were no trial trophies, ribbons or titles in their past.
Our household tries to keep the gender teams even. This puppy needed to be a female to balance the scales. The day came to pick a puppy, and it turns out there was only one unclaimed female in the litter. That last little girl came home with me and answered to the name Finn. We now had two dogs, fully justified with the sound logic of adolescent chaos.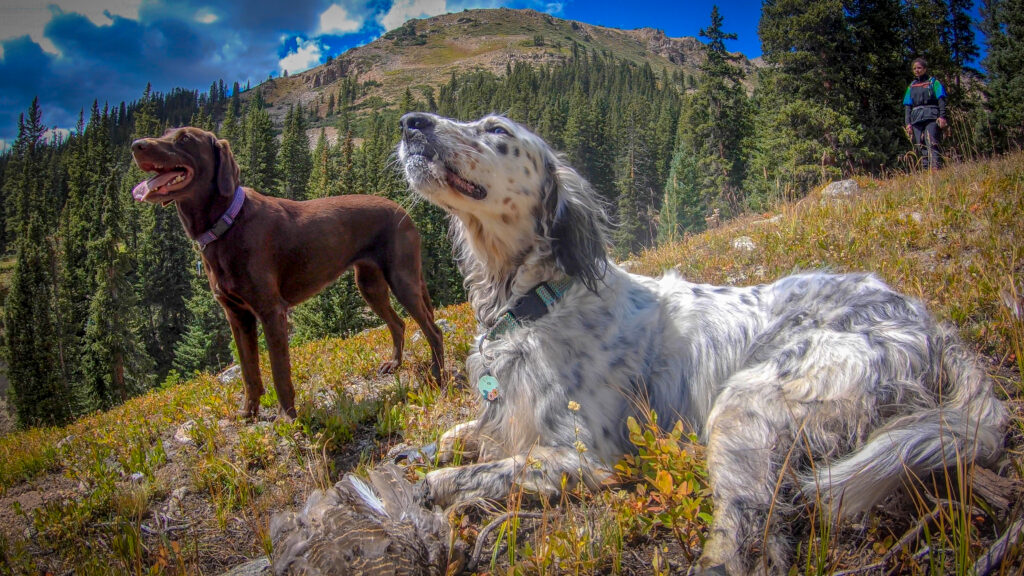 Unlike my first Lab, the pendulum swung to the opposite extreme with this GSP. She was a hunting fool, and I was just foolish enough to believe my dog-training knowledge and experience could control this beast. Finn was such a sight to behold in the field that I often got transfixed, forgetting about training or hunting. At this point in life, I still wasn't upland hunting more than a few weeks out of the year – what a waste of a dog talent.
Looking back at the Finn era, even trying to remove the rose glasses, she had a nose and drive that I didn't deserve at the time. But she showed me what it was like to live with a dog obsessed with hunting. If she was awake, she was hunting – songbirds, the neighbor's cats, butterflies, squirrels, turtles, pretty much anything that moved.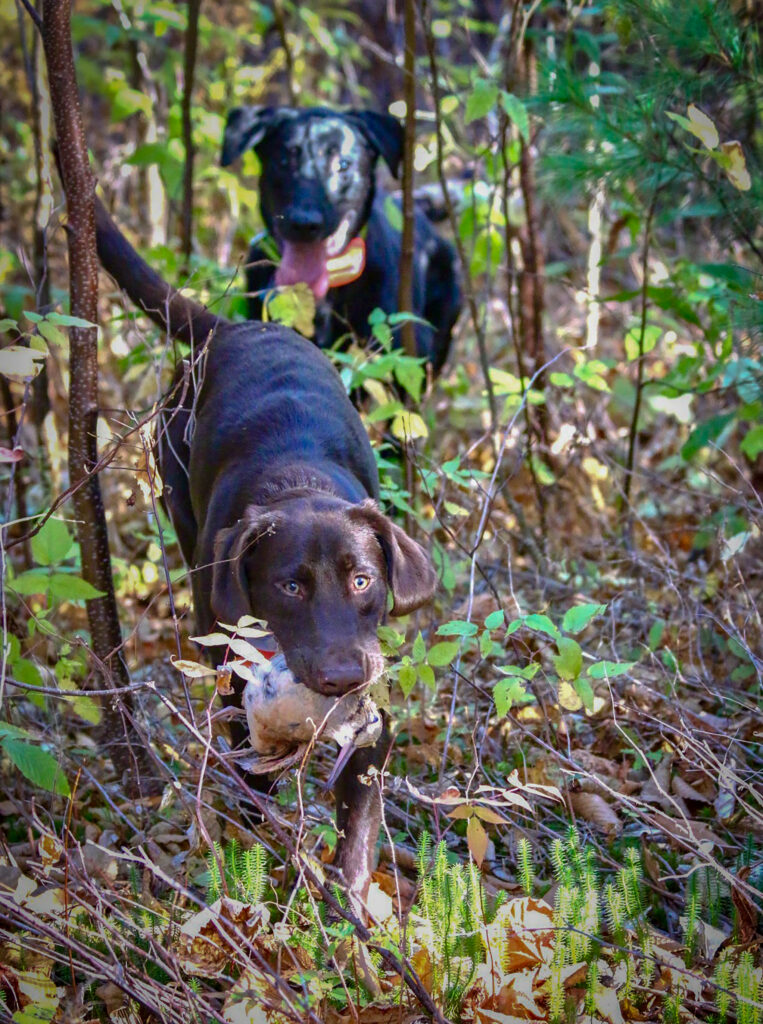 There's a sweet spot in most dogs' hunting days. It lies somewhere between being an over-stimulated, clueless newb and a worn-down, deaf and half-blind elder. Some might say the same applies to their human counterparts.
When Finn started advancing in years, it became clear how much I leaned on her to lead us to birds. She was an upland catalyst that changed my entire view of bird hunting and opened my eyes to possibilities afield. I knew I didn't want to lose that, and I couldn't afford to start over completely. I saw traits in Finn she had learned from the Lab. It felt as though the dogs were building blocks for me but also one another. Letting a trained and experienced dog pass on skills to another seemed like a way we could all improve.
My Lab passed away, and I missed having a dog that could turn off the business. We began searching for the next addition to the pack, building on what we had learned from dogs' past. Screening breeders and researching litters and lines can make you believe you control your bird dog destiny. We still needed to keep gender teams even. Once I selected a kennel and began discussing what I was hoping for in a dog, the breeder mentioned he had a male puppy left from a recent litter with a minor physical defect that prevented his selection by others.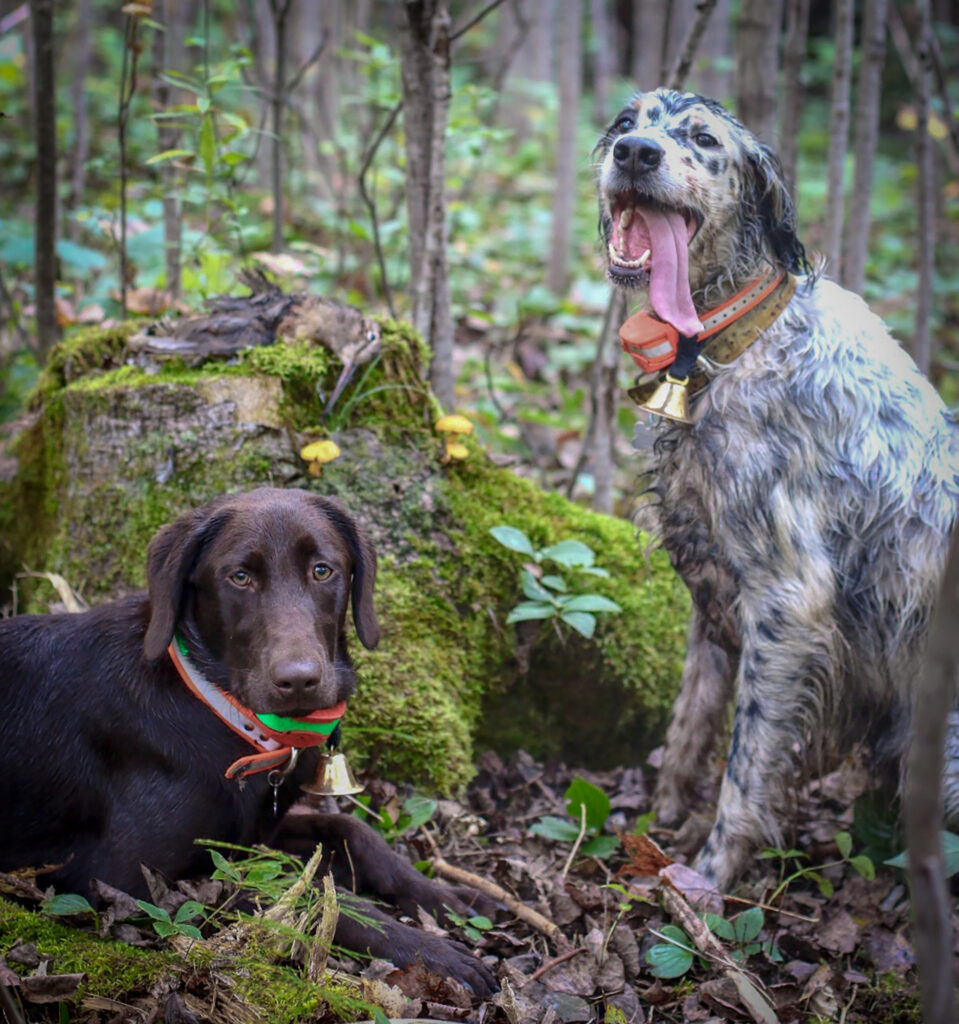 Now that may have been a red flag for some. I called my vet and discussed the condition and long-term health implications. But in the back of my mind, I couldn't help thinking about how Finn had come to me. It was less about the conscious selection and more fate. Of course, the Lab breeder sent photos and videos of the remaining puppy that was now 10 weeks old. And, like the pound puppies from my childhood, this puppy gave me a look. I figured his defects and my flaws would add up to positive.
Among bird hunters, there's a myth that we only get one great bird dog in a lifetime, but I think all dogs can do great things, including hunting. Even my first Lab had greatness – just never a great hunting drive. During our time together, neither did I.
People often wonder how I ended up hunting with such a mixed crew – flushers and pointers, long hair and short. It's what came to me. The lasting impressions of my youth and the happy accidents since were inescapable. An exceptional bird dog is just an intersection in time where our skills and potential align with a dog on a similar trajectory. The key to having great bird dogs is putting yourself in a place where you can recognize the convergence and extend those fleeting moments for as long as you can. For some, that may only happen once, but I'm open to great dogs for as long as they'll have me.