by Jon Steigerwaldt | RGS & AWS Regional Biologist
Published in Covers Winter 2020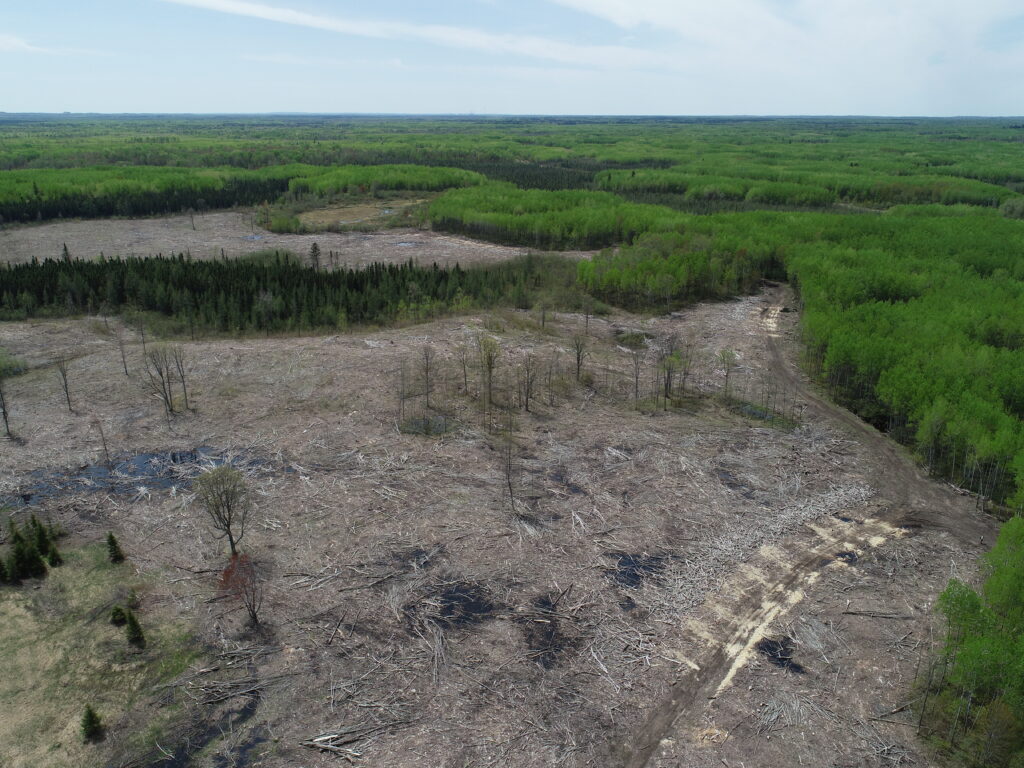 Nestled into the bedrock of the Grand Rapids, Minnesota, community for almost 120 years is a symbol of habitat creation apparent to any ruffed grouse hunter, both visiting or resident. As an inlet for raw wood from public and private land ownerships, UPM Blandin Paper Company helps create young forest wildlife habitat in the heart of the upper Great Lakes grouse range. Managing approximately 188,000 acres (most in Itasca County), Blandin was untapped potential to partner with and create hunting opportunities. When Blandin Forester and RGS member Adam Sutherland approached me in late 2018 with the desire to develop the Snaptail Hunter Walking Trail Area (a project they weren't accustomed to,) I was excited.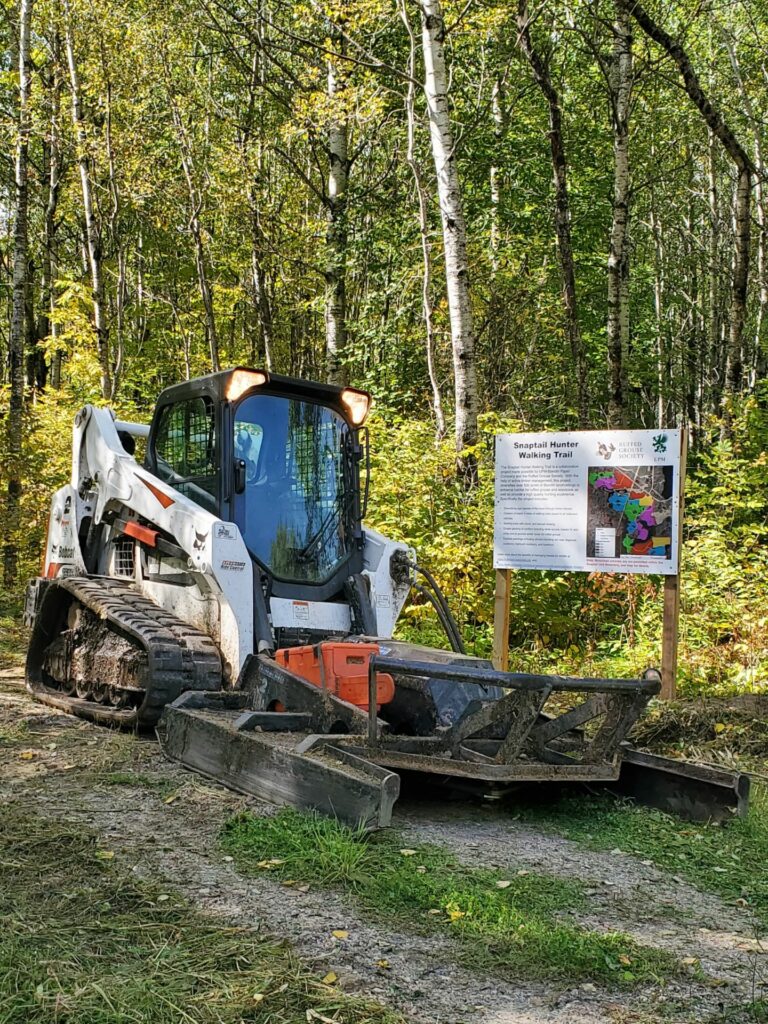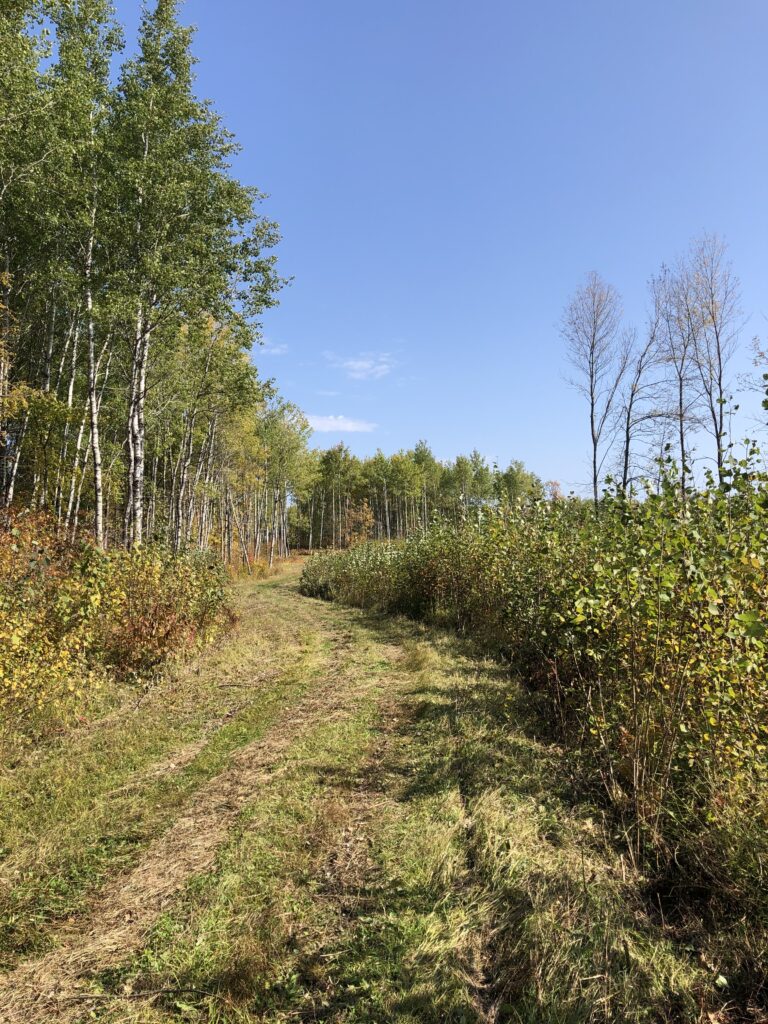 With most of the work, financial support and labor coming from Blandin, this project felt like an easy win for all. Blandin was primarily seeking management recommendations and input from RGS to guide project design. Within the 600-acre project boundary of varied forest types, Blandin would commit to harvesting 350 acres of mature aspen during 20 years, creating six distinct age classes of aspen that will surely hold grouse well after the project end date in 2039. Within each harvest unit, oak and other designated leave trees and no-harvest zones will add structure and hard mast production for wildlife. Edges of harvest areas will be feathered to create more edge habitat for wildlife species. All standards Blandin doesn't typically practice on their industrial forest acres but can add significant value for wildlife. Small pockets of spruce will be planted to offer thermal cover in years of poor snow for snow roosting conditions and diversify aspen cuts. Blandin foresters planted different soft mast-producing shrubs and seeded trails post-timber harvest to clover. Finally, foresters will construct a gravel parking area with an informational/educational sign to greet those entering the gated trails.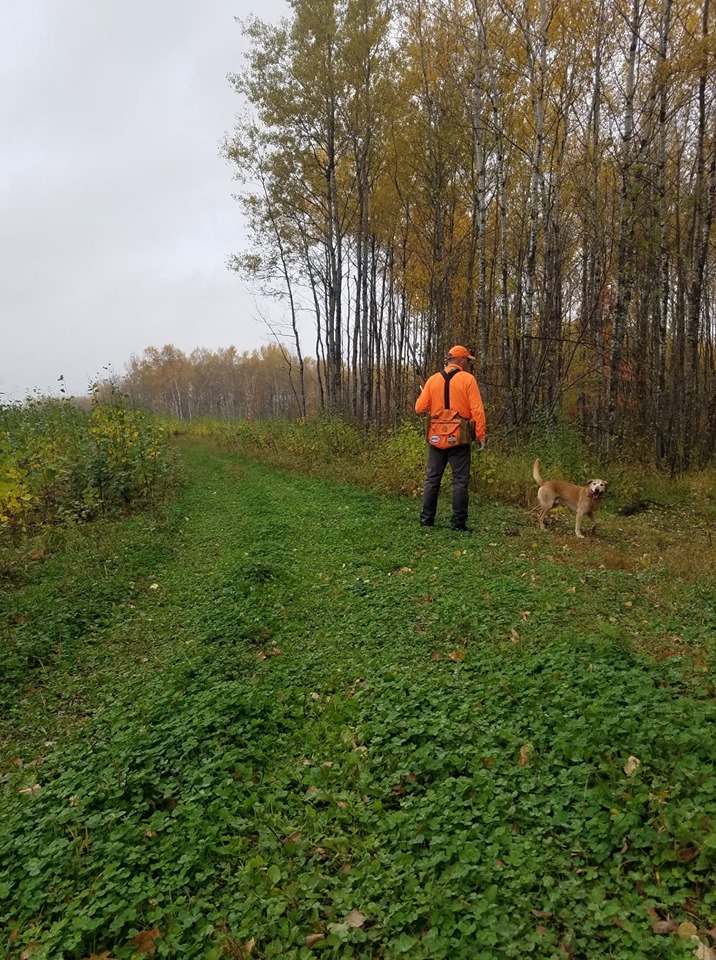 While touring the fresh timber harvest in early 2019, Sutherland remarked, "I'm eager to work with and engage the local chapters in habitat projects on the site, as well as mowing of the trails. This can be a place for the local chapter to take ownership and create something special with our full support."
Perhaps it was the two grouse and one woodcock they shot, but while touring the now young aspen whips and seeded clover trails in the fall of 2019, Michigan RGS members Ric and Fritz Heller both remarked that they would like to get a project like this going in Michigan.
There's no shortage of hurdles we face as forest conservationists. Sometimes too many to name. Seeking new partners and developing new approaches like this project will make all the difference. As most of the Blandin land holdings are open to public hunting through a conservation easement, and working with industrial partners drastically reduces red tape to implement management, it's a partnership primed to grow if we can foster it.
Project Location
The Snaptail Hunter Walking Trail is located 30 minutes north of Grand Rapids, Minnesota – southwest of Snaptail Lake, near the intersection of County Rd. 50 and County Rd. 343.