This RGS & AWS project will be a catalyst for wildlife habitat restoration, which is urgently needed in Kentucky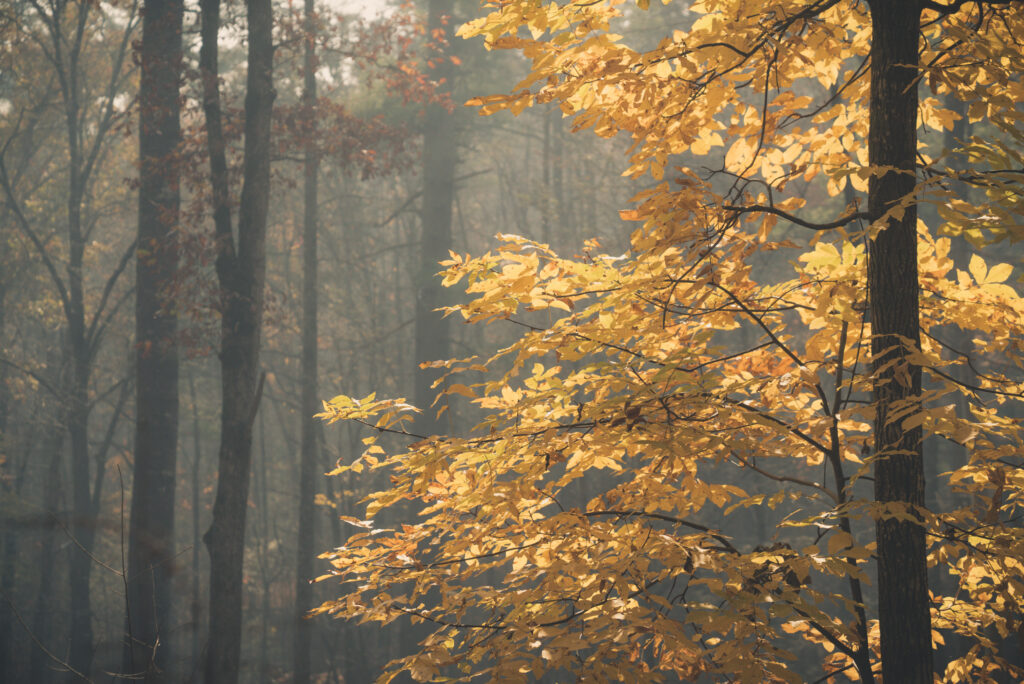 (October 31, 2022) – RGS & AWS signed a stewardship agreement with the USFS on the Daniel Boone National Forest in Kentucky to assist with implementation of the Little Flat Creek Stewardship Project, which is part of the South Red Bird Wildlife Habitat Enhancement Project on the Redbird Ranger District.
The South Red Bird Wildlife Habitat Enhancement Project is the area of focus within the Daniel Boone National Forest, where RGS & AWS will be targeting the work. This area, covering more than 32,000 acres, is located in southeast Kentucky. More than 950 acres are slated for habitat improvements through this project over the next 3 years.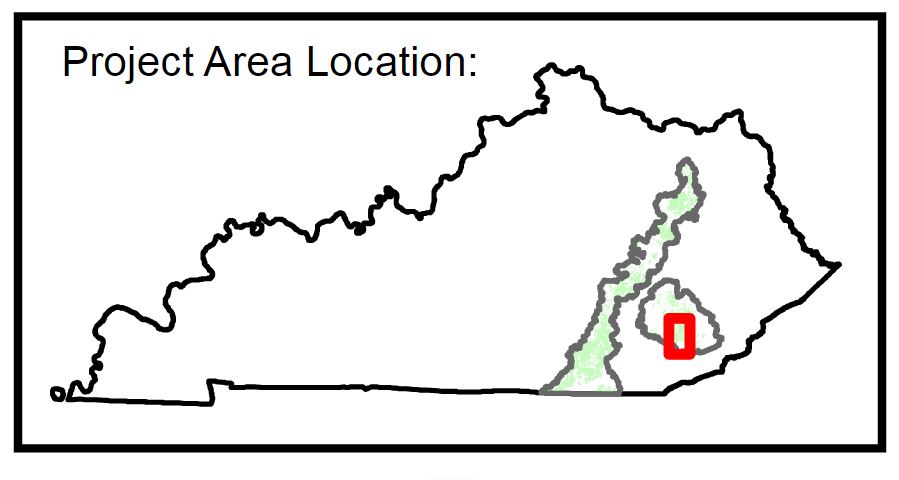 Currently, there is only .34% young forest conditions across the entirety of 708,000 acres of the Daniel Boone National Forest. However, the state's Ruffed Grouse and Young Forest Strategic Plan (PDF) sets a goal of at least 15% young forest conditions for grouse focal areas, which includes areas within Daniel Boone National Forest. Implementing Stewardship Agreements in Kentucky allows RGS & AWS to act as a catalyst for wildlife habitat creation through implementation of Daniel Boone's Forest Plan, the Kentucky State Wildlife Action Plan, and Kentucky's Ruffed Grouse and Young Forest Strategic Plan.
"The Daniel Boone National Forest is an important habitat connector for migrating and local wildlife species," said Chris Minor Director of Land Management and Fire Manager with The Nature Conservatory Kentucky Chapter. "Therefore, large-scale restoration and management of this large, mostly contiguous, forest block is imperative for protecting, improving, and maintaining biological diversity."
Matt Ross the Director of Conservation for the National Deer Association said, "Ecologically speaking, forests, and the wildlife that depend on them, are meant to be diverse, with a true mosaic of tree species and age classes represented."
RGS & AWS will enhance wildlife habitat conditions and restore forest health by using prescribed burning, habitat improvement, timber harvests, reforestation, thinning, trail reroutes, and road maintenance.
This project is important because wildlife considered early-successional obligates such as ruffed grouse, golden-winged warbler, and Appalachian cottontail are declining. Wildlife traditionally considered mature-forest obligates such as cerulean warbler and Eastern whip-poor-will are also experiencing declines in numbers. Scientific evidence shows wildlife, both early-successional obligates and mature-forest obligates, all require more habitat diversity than our landscape currently provides.
The only way to improve forest wildlife populations is to create more habitat diversity, which is achieved when forests are managed to create a variety of age classes and structures, as well as plant diversity.
"It's a benefit to natural resource managers and society as a whole that creating the habitat conditions also happens to generate revenue that can be used to complete non-commercial work, provide jobs, and support rural communities," said Ben Jones, President and CEO of RGS & AWS.
RGS & AWS are partnering with the Daniel Boone National Forest on the Little Flat Creek Stewardship Project as part of the larger South Red Bird project to achieve the following objectives:
225 acres for wildlife habitat and forest regeneration (timber sale followed by treatments for wildlife habitat)
757 acres of additional forest habitat work will be paid for by the forest product revenue from the sale, including:

RGS staff to complete the administration and inspections of the harvest,
166 acres of mid-story removal treatments to restore oak seedlings,
419 acres of crop tree release to increase tree species diversity,
172 acres of site preparation for natural tree regeneration, and road maintenance efforts.
Stewardship agreements are one of the primary tools that RGS & AWS are utilizing to help the Daniel Boone National Forest increase its capacity for active forest management and achieve objectives from its Forest Plan. In a stewardship agreement, RGS & AWS assist the Forest Service with the administration of a commercial timber sale. Because the timber sale is sold by RGS & AWS under a stewardship agreement, 100% of the forest product revenue stays within the agreement's project area to help cover our costs to administer and inspect the sale, as well as to pay service work contractors and conservation partners to complete noncommercial wildlife and forestry treatments.
The future of ruffed grouse, American woodcock and all forest wildlife depends on modern, responsible forest management. This drives the work of habitat restoration and for RGS & AWS to pursue its mission.
For further information pertaining to this project contact Nick Biemiller, Regional Forest Conservation Director.
###
RGS & AWS unite conservationists to improve wildlife habitat and forest health. Since 1961, RGS has promoted forest stewardship for our forests, our wildlife, and our future. Our vision is to create landscapes of diverse, functioning forest ecosystems that provide homes for wildlife and opportunities for people to experience them.
Media contact: