Story and Images by Perri Masotti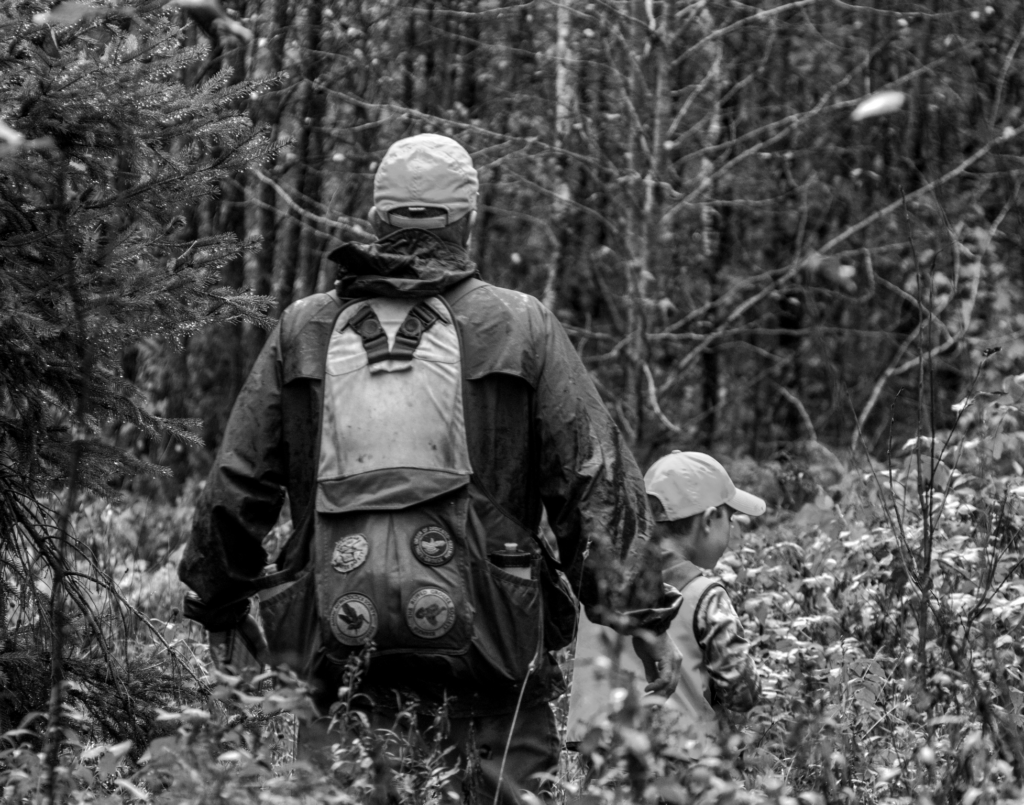 Hunters are traditionalists. To varying degrees, of course, and most of our cherished activity occurs in the fall or winter, depending on where one lives. The shortening of days and the attendant environmental changes wrought by the decrease in sunlight affects us profoundly. There are, also, other aspects of our cherished upland life which change us deeply.
Deer camp is as social and as bird camp, but the hunting itself is more often solitary. Sometimes we seek partners with whom to chase birds, and sometimes we inherit those people. They're our kin. When we have the opportunity to share our love of grouse and woodcock hunting across the generations, it can be especially sweet.
As a bird hunter, writer and photographer, I've met, traveled and walked the uplands with many fine people. I'm proud to call many of them "friend." I think when a parent is blessed enough to teach and, later, to hunt with their children, year after year, it's even more special. The family circle gets moved to the coverts. An invitation to enter that family circle is a kind of special endorsement.
In early 2018, I was asked by Fred Purdue to commit to spending a couple of late October days with him and his grown sons in the north Maine woods at Garret and Nellie Booth's Greys Outfitting, based in Caratunk, along the beautiful Kennebec River. I'd met Fred several years earlier and found him to be a fine man. I happily agreed.
First, though, I made my annual trek to Michigan's wild Upper Peninsula to hunt with friends, including Dennis Stachewicz, a transplant from Wisconsin. Dennis breeds and trains with talented German shorthairs, and takes to the grouse woods with them as a guide. I've been joining Dennis for the past few years. My job is to bring the rain and, apparently, I'm very good at it. We've spent many a wet, camera-soaked day together. I've greatly enjoyed these hunts on the central UP, and I look forward to the whole "Yooper" experience. Last year, however, was more special than previous. Dennis asked me to come along with him and his seven-year-old son, Evan, who would be taking advantage of Michigan's Mentored Hunter Program. Dennis is a skilled woodsman, and his dogs are experienced, yet I was asked to come along and to use my German shorthair, Elk, for Evan's hunt. It was an honor to be part of such a special rite of passage in his boy's life.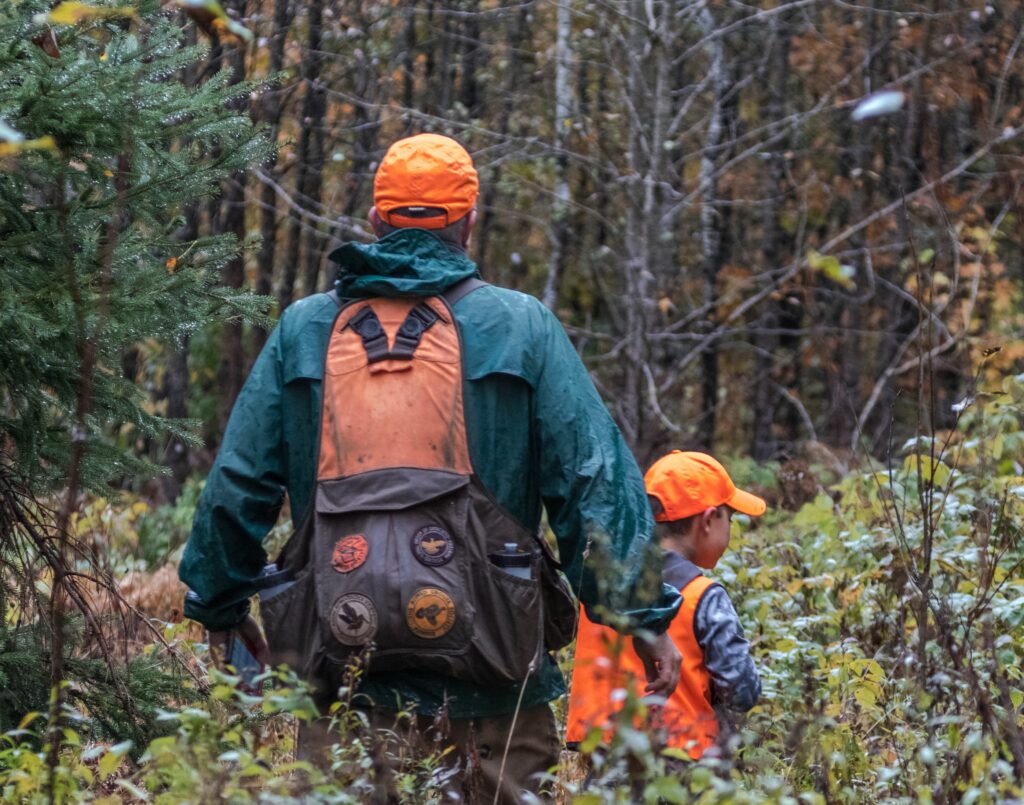 On a misty afternoon, after picking up Evan early from school, I rode through semi-flooded roads with Dennis and Evan in Dennis' truck. I listened as the boy made unsolicited observations such as the difference in sound between having two wheels in the water versus four. We walked in light rain through aspen stands, their yellow leaves floating and glowing in the diffuse light of the overcast. I walked behind and observed as Dennis explained, answered questions and lightly touched his boy's shoulder to turn him on course as Elk worked to the front. Several times Evan walked in toward Elk's hawk scream point beep with his single-shot hammer gun at the ready, though hampered by a finger injury received earlier in the day. He couldn't easily slide the safety off. Still, the boy tried and missed several woodcock. The most often heard phrase was, "Good job, son." No birds came to bag, but you wouldn't gauge that by reading anyone's face. I'll always cherish having been part of that. After leaving Michigan, I made my way across the midwest to my next destination – Maine.
At Grey's, there were three nights of excellent food, libation and teasing. Old stories were recounted, and the "old man" was teased more than anyone else. Fred had been traveling for many years to northern Maine to hunt grouse and had met Garret and Nellie before they opened their outfitting business over a decade ago. Fred has since been a fixture. Garret is more or less contemporary to Fred's sons – Mike, Matt and Marty. At times they were joined by Jeff Pacheco, who helps train the Booth's Elhew Pointers and guides for them, as well.
Fred had a health scare earlier in the year and had fretted about whether he'd be able to get back to the Maine coverts he so loves. On this outing, he meandered through the aspens and pines with Molly the Dog, an elder Brittany, savoring every moment as well as I've seen a man do. Every moment. Whether it was reminiscing out loud about past adventures – his sons and Garret teased him unmercifully about his oft-used segue to a recounting, "When I was a boy." I observed a man taking nothing for granted. He recalled past hunts that happened when they were all much younger. "Weren't we standing here when . . ." or "Do you remember the time we watched the woodcock drop in right there?" It seemed that not a moment was wasted. He was entirely in the now. He was also observing the environment and his boys IN the environment with a satisfied smile that seldom left his face. I got the strong impression that, even if most of what he cherishes was not right there, it was pretty damned close. As with Dennis and his son, for Fred, there was something powerful about being in a place he loves so much, with some of the most important people in his life. There was something powerfully special to me about being asked to observe, record and take part in it. It was an honor.