Ruffed Grouse Society Hires Emily Sliski as Mid-Atlantic Regional Engagement Coordinator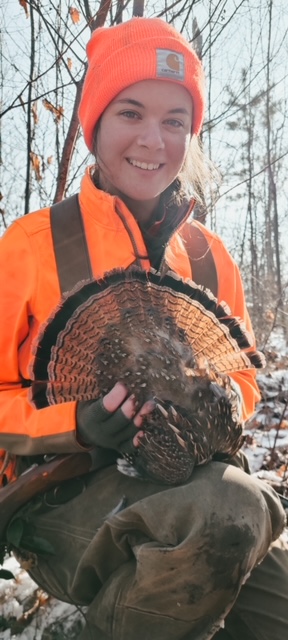 Emily is a Pennsylvania native who grew up in a family with strong hunting and outdoor traditions and values. She holds a degree in Outdoor Recreation, and her past jobs have included guiding adventure recreation activities, hosting outdoor community outreach events and, most recently, directing a year-round camp and retreat center. Emily's personal upland passion and a desire to be part of the conservation world are what led her to apply for the position with RGS & AWS.
"I feel a sense of urgency and responsibility to ensure that ruffed grouse and American woodcock are around for future generations. Being part of the RGS & AWS team is an incredible opportunity to connect with others who feel the same, educate and recruit future conservationists and be part of an organization that deeply values the future of these special birds," she said.
Emily lives in Central Pennsylvania with her husband Johnathan and their three springer spaniels Dixie, Fern and Wild.
Ruffed Grouse Society Hires Grant Erhard as Southeast Regional Engagement Coordinator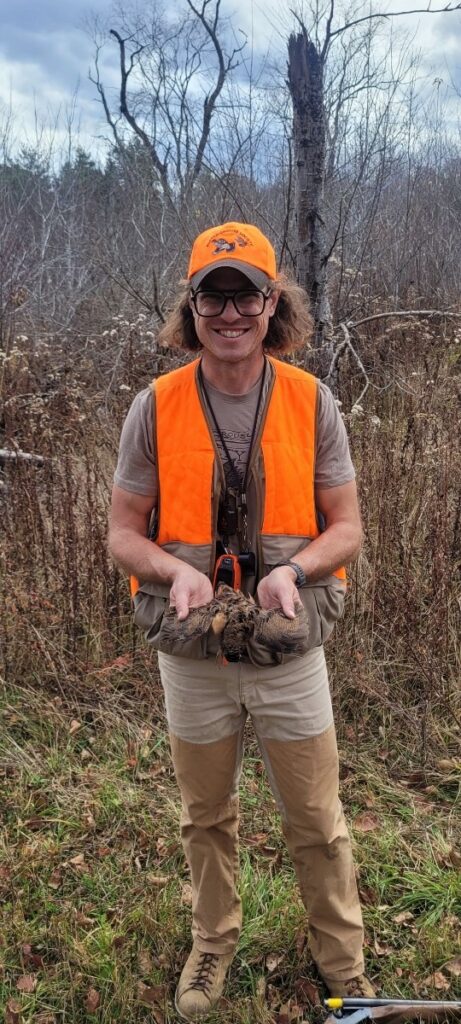 Grant Erhard joins RGS & AWS after spending two years working as the Assistant Director of Admissions at the Kentucky College of Optometry. Coming onboard as the Southeast Regional Engagement Coordinator in the fall of 2022, Grant brings a wealth of knowledge.
"The opportunity to work with the Ruffed Grouse Society was one that I couldn't pass up," said Grant. "Professionally it's been a great move and is allowing me to grow and progress in my career. Personally, the job has opened my eyes to conservation. I'm truly excited to be a part of this organization."
Grant has a vizsla named George, and the duo spends most weekends hunting or exploring the mountains of Eastern Kentucky. We're excited to have Grant on the team and look forward to what the future holds for RGS & AWS in the Southern Appalachians.
Ruffed Grouse Society Hires Jake Tomlinson as Pennsylvania Forest Conservation Coordinator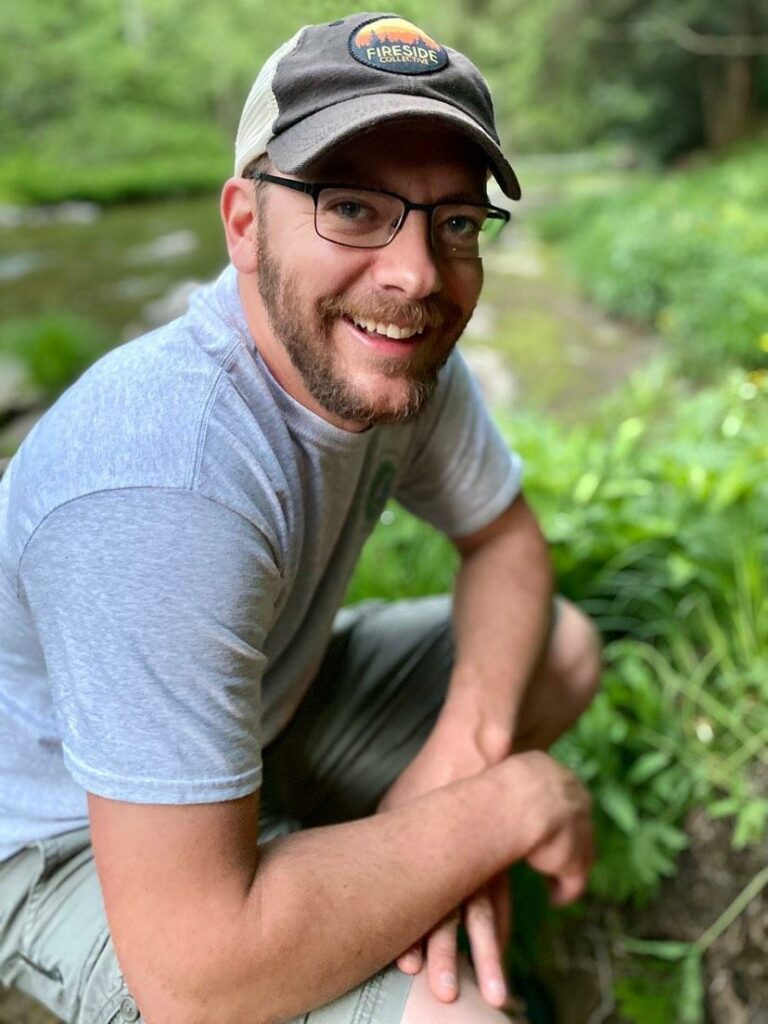 As the Pennsylvania Forest Conservation Coordinator, Jake helps to plan and implement a variety of conservation projects for ruffed grouse and American woodcock throughout Pa. Jake holds degrees in forestry and ecology and has worked in the field of natural resources management for more than 18 years.
Previously, Jake served as the Pa. Program Manager for Trout Unlimited and has worked in multiple capacities for the Natural Resources Conservation Service throughout Pa., N.Y., and Vt. Jake is a lifelong hunter and angler and has a passion for protecting and enhancing the valuable resources this land has to offer.
Ruffed Grouse Society Hires Larry Partridge as Lower Michigan and Eastern U.P. Forest Conservation Coordinator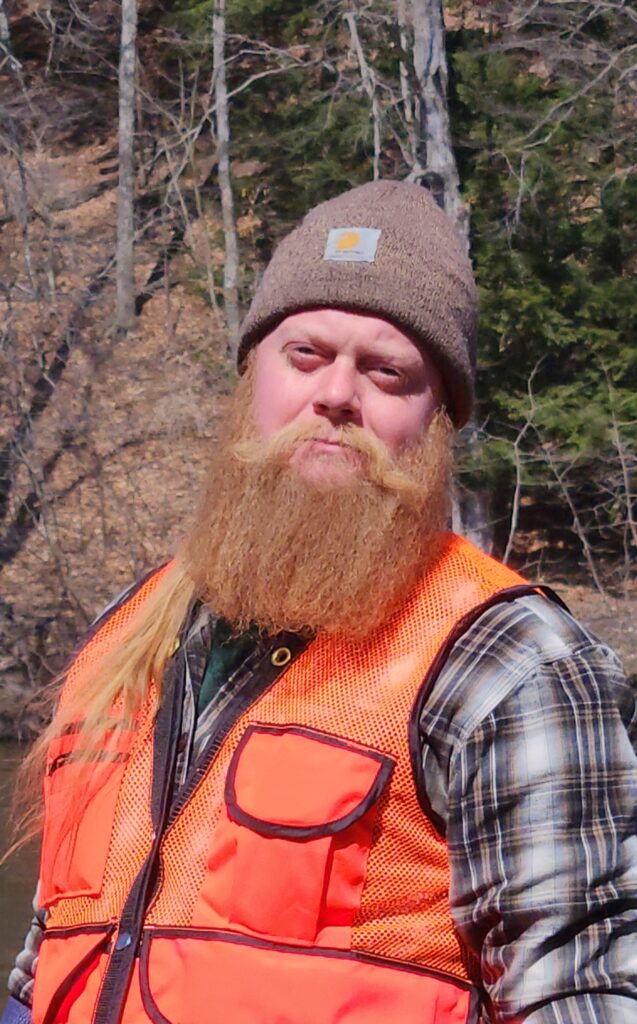 Born to a procurement forester in far Northern Maine and raised in the Northwoods of Wisconsin, Larry has always had a strong affinity for the natural world in general and our forests in particular. Armed with a degree in Forest Ecosystem Restoration and Management from the University of Wisconsin – Stevens Point, he's worked for more than a decade in a variety of roles across the public and nonprofit sectors, helping to conserve, restore and improve healthy, functioning forests.
For Larry, the opportunity to work with the Ruffed Grouse Society &American Woodcock Society presents a unique opportunity to promote forest stewardship in a way that can be readily communicated.
"These birds are so representative of the well-being our forests," he says, "and are so closely tied to the health and diversity of the landscape. By demonstrating how good, sustainable forest management can benefit these beloved species, we're also opening the door to a greater land ethic. Our mission may start with these forest gamebirds, but in that endeavor, we're also effecting positive change for every species and ecosystem that depends on healthy and productive forests."
Larry has recently moved to the Western Lower Peninsula of Michigan and looks forward to working on projects and getting to know RGS & AWS members and partners across the state.