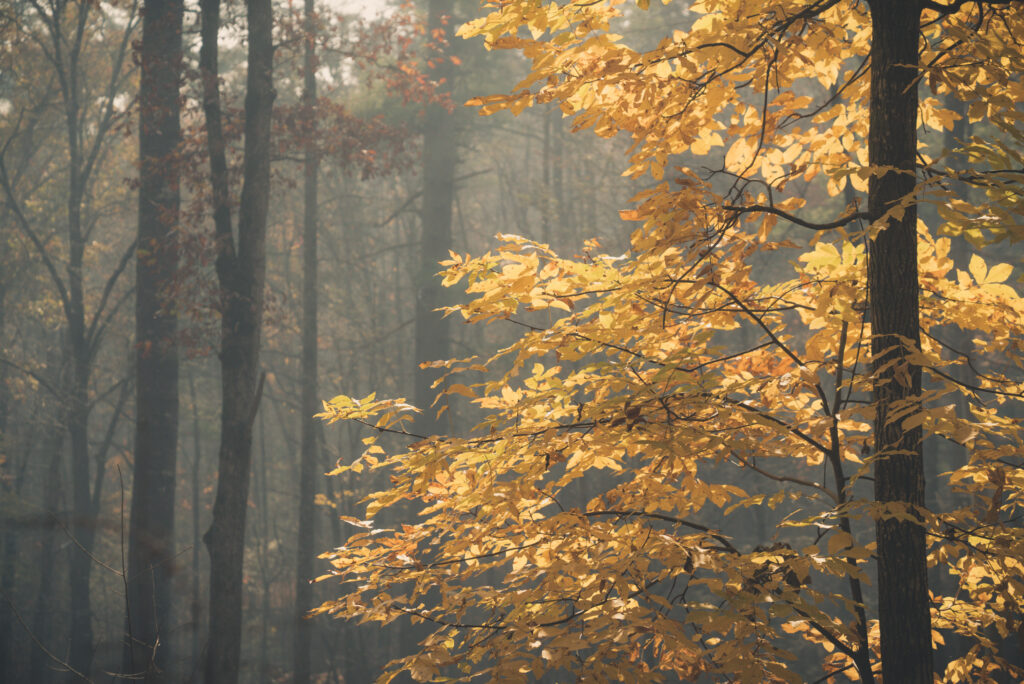 Winter Magazine 2021 – Dynamic Forest Restoration, by Benjamin C. Jones, RGS & AWS President & CEO
A "sea of sameness" is how one RGS & AWS Forest Conservation Director, Ben Larson, described many of the landscapes where we are working. You know the view – a vast expanse of trees, all the same age, same height, canopies touching. Although hidden from our view when overlooking forested scenic vistas, the shaded understory below lacks plant diversity and isn't meeting wildlife habitat needs.
Healthy, wildlife-supportive forests are age-diverse, like a family with multiple generations of young and old. Yet, it's not enough to create young forests; we also have to ensure those regenerating forests are well mixed among older stands and in relatively close proximity to other young patches. Interspersion is key so that wildlife have what they need nearby.
This is the base concept of Gordon Gullion's "checkerboard" approach to managing aspen in the upper Great Lakes. Over the past months, we've been working to apply this concept over larger landscapes of 5,000 – 50,000 acres.
Our working forests model
The operative term is "Dynamic Forest Restoration Block" (DFRB). "Dynamic forest" meaning diverse and managed for wildlife; "restoration block" meaning the specific area we'll focus on. Here's how it works:
RGS & AWS works with public and private partners to identify 5,000 – 50,000-acre forest tracts dominated by single-aged forests in the 80-125 age range.
The goal is to create diverse forest ages with 15 – 20% young forest (0-15 years old), 20 – 30% mature forest (>125 years old), and 50 – 65% middle-aged forest across the entire DFRB maintained in a shifting mosaic.
Nurturing old forests takes time, and cultivating young forests takes disturbance, specifically active management and timber harvest. We need to include an old forest goal to ensure habitat diversity over the long term. Perhaps most importantly, we can invite new partners to the table who are interested in sustaining older forests. We all want forest diversity, and DFRBs can get everyone singing from the same sheet of music.
We can utilize the DFRB framework to guide habitat work on multiple ownerships (state, federal, industrial and private). If we're working on a 4,000-acre Wildlife Management Area, we'll look to extend the plan to adjacent state forest and private lands and expand the impact to a 20,000-acre DFRB. In this way, we can focus resources while improving habitat at a meaningful scale.
The working forests model is effective
With DFRBs distributed across geographies, they provide an opportunity for each of us to engage in habitat work in our own zip code. We can commit local funds, like State Drummer, to leverage grants and timber sale revenue improving habitat close to home where we can enjoy it. Going forward, you're going to hear a lot about DFRBs across grouse and woodcock range and in a forest near you.
The model is effective. In Pennsylvania, we have been working with partners like the American Bird Conservancy, National Wild Turkey Federation, and PA Game Commission to manage DFRBs across the state. Thus far, we have over 15 DFRBs (180,000 acres) under active management. Those are meaningful bites out of the sea of sameness. More to come!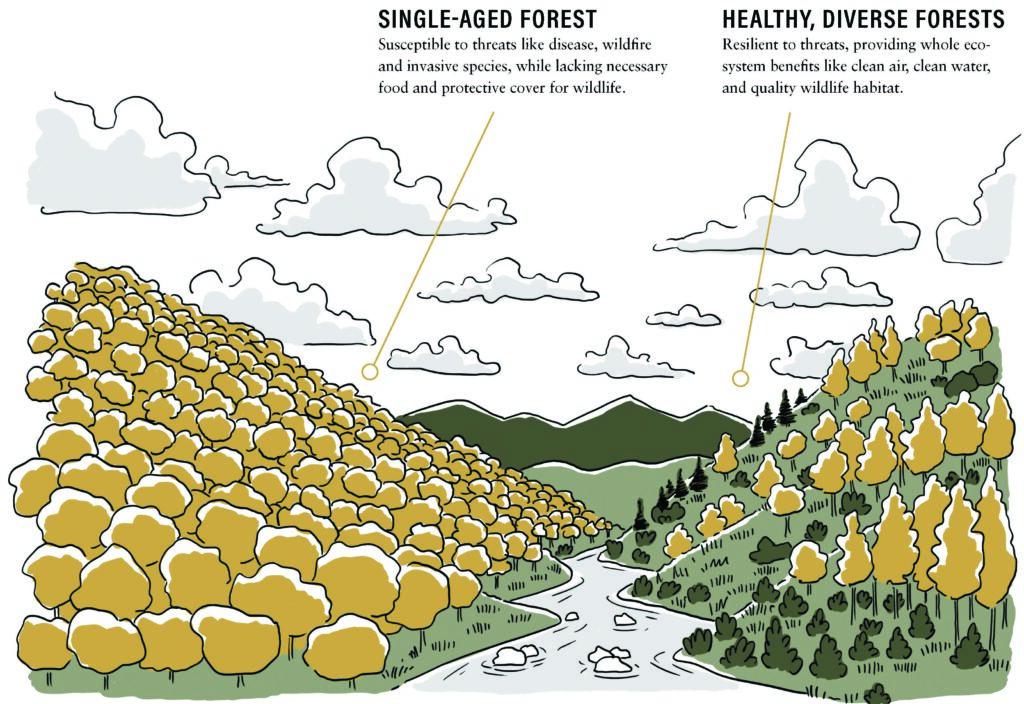 ---