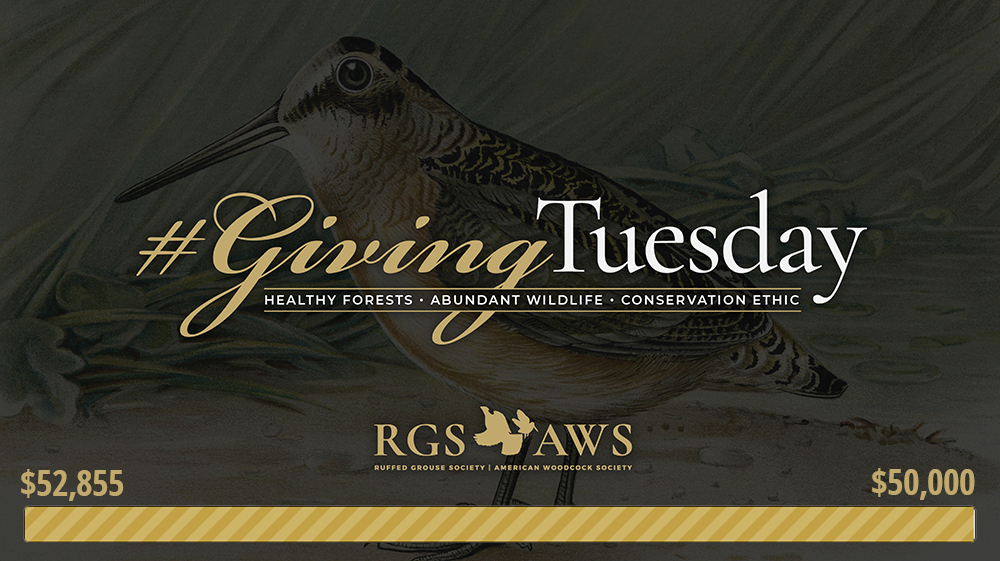 You raised $52,855!
Thank you!
Thanks to all of our generous Giving Tuesday donors, we have SURPASSED our goal of $50,000 AND secured the a match of $50,000 for a grand total of $102,855!
Your help in making Giving Tuesday successful for ruffed grouse and American woodcock is very much appreciated; whether you've made a donation, shared our campaign, or both, thank you!

In 2018 & 2019, Giving Tuesday has served as a powerful springboard for Year End gifts to propel the RGS | AWS mission forward!

There is still time to make a tax-deductible donation! We are using gifts of all sizes to create healthy forest habitat across North America in 2020, thank you for your passion in creating healthy forests!