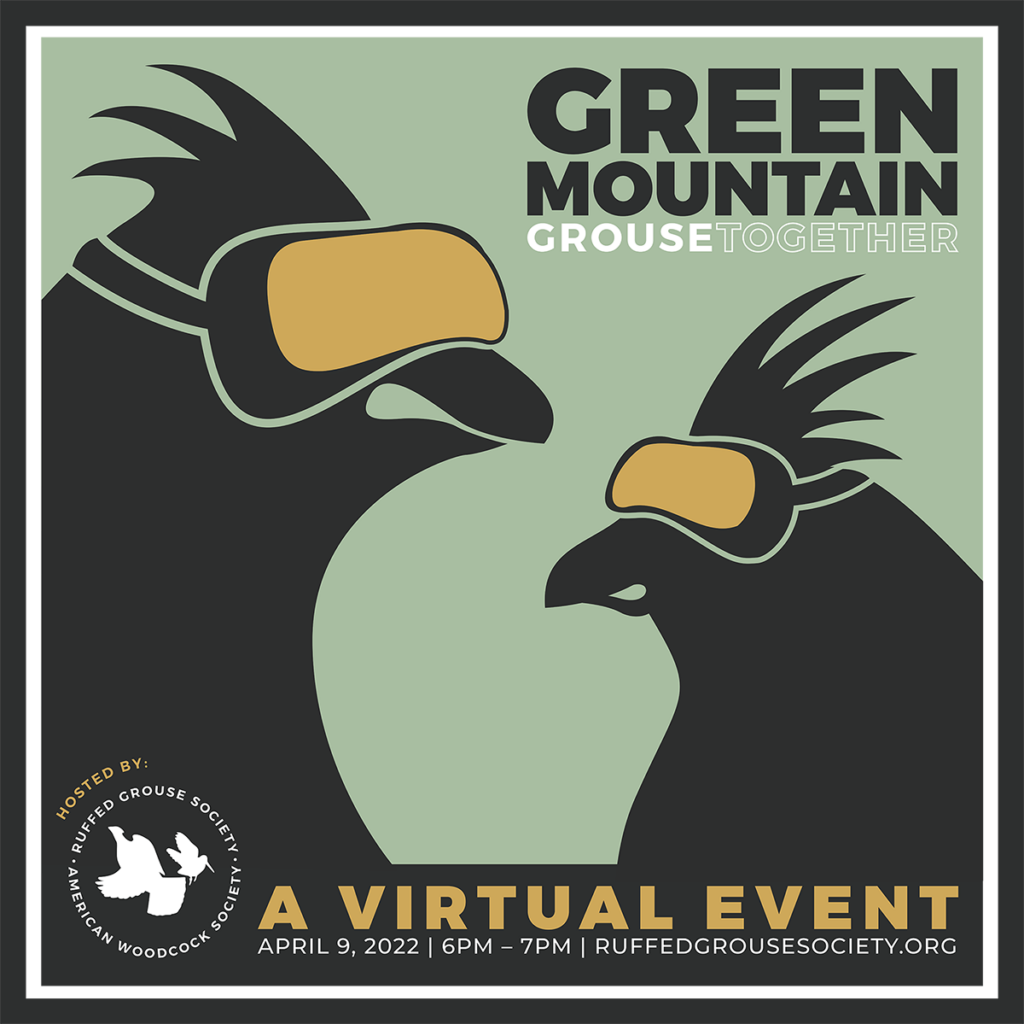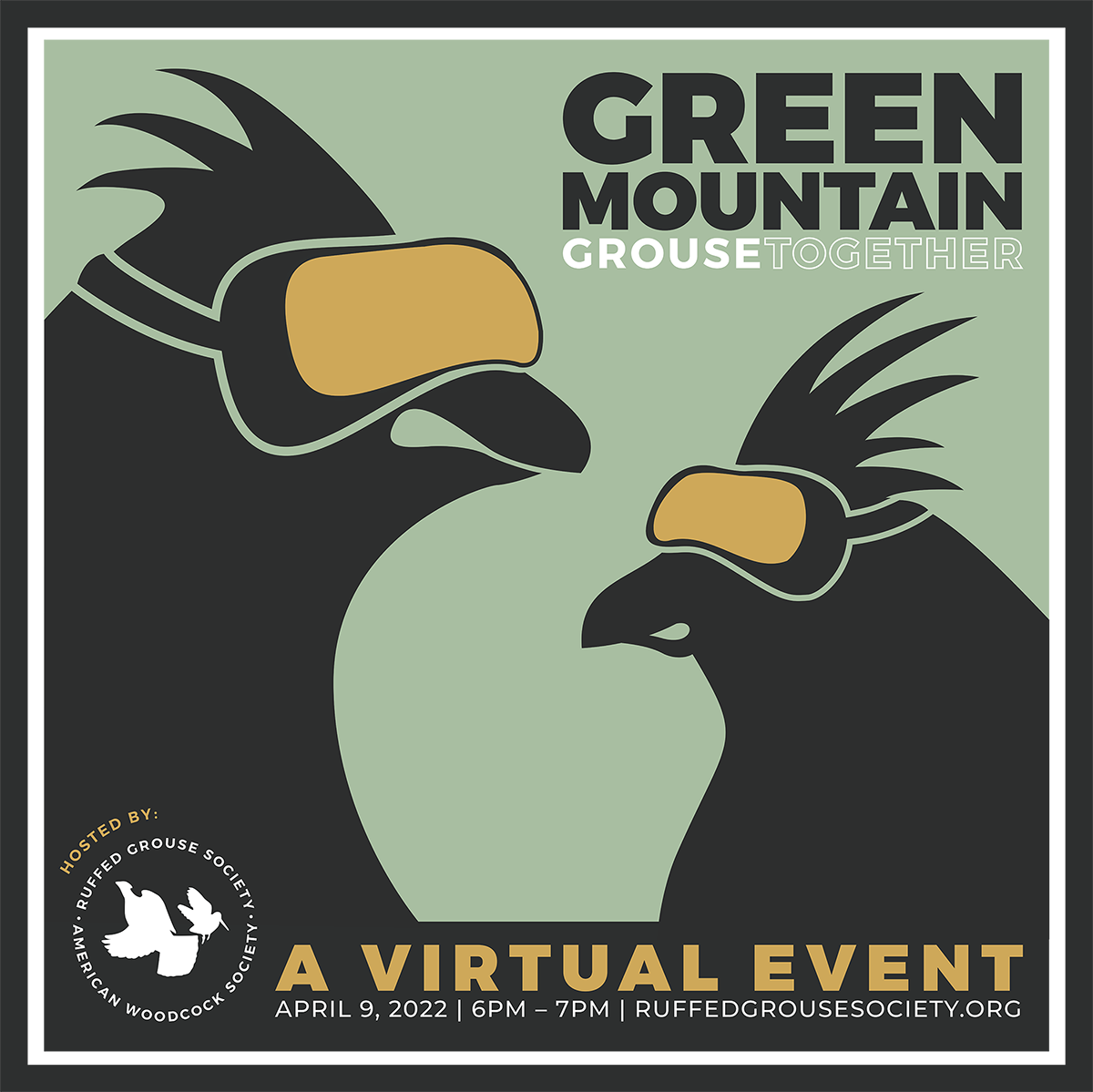 The Green Mountain Chapter, led by Terry Wilson and Nancy Anisfield, recently held the first ever Green Mountain Grouse-Together. This one-hour virtual event was a ton of fun, and a great chance for RGS & AWS members in Vermont and throughout the Northeast to connect, catch up, and make plans for the adventures ahead!
RGS & AWS Director of Regional Development, Tripp Way said, "The Green Mountain Chapter's Grouse-Together event was a huge success!  Congratulations to the Chapter, volunteers, and sponsors for banding together to celebrate all things grouse and woodcock.
Not only was the VT upland community able to celebrate virtually, but they were also able to raise important dollars that will directly impact the Ruffed Grouse Society's mission.
RGS' Forest Conservation Director, Todd Waldron, gave an excellent update on habitat management efforts in VT, including a management plan on the Green Mountain National Forest, which has the potential to impact thousands of acres that are important to all wildlife and recreation. Virtual events like the Grouse-Together can exponentially expand the way RGS communicates with its supporters, and I encourage other Chapters to try one of their own.
While we loved the opportunity to host such a successful online event, the Green Mountain Chapter is gearing up for some in-person fun and fundraising in the near future.
Stay tuned to learn more about upcoming events and habitat projects in the Green Mountain State!