Now is the perfect time to join RGS & AWS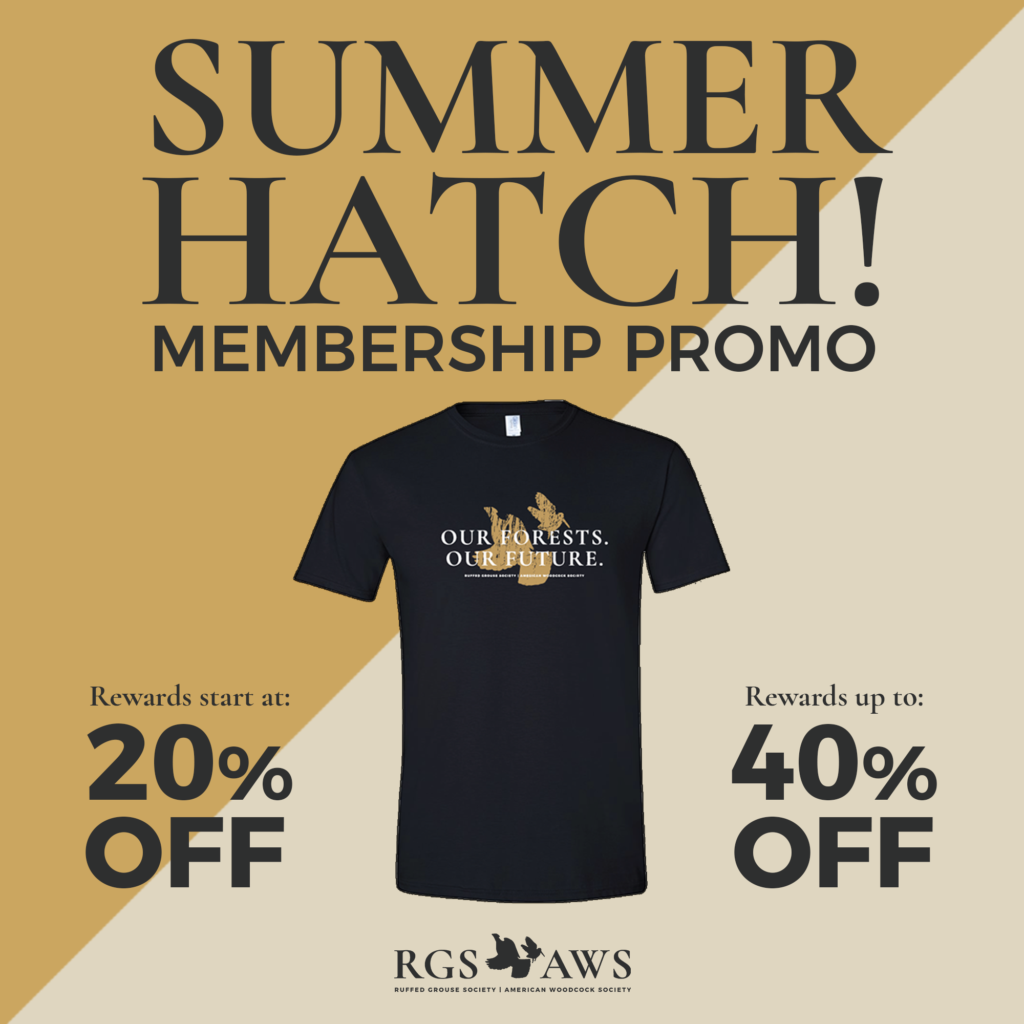 We've got a special offer for you, but only through Wednesday, June 30

For this limited time only, if you join RGS & AWS at the $60 Conservation Membership level, you'll receive a 20%-off coupon to the Upland Store. And! You'll also receive a 60th Anniversary tee, along with your Covers magazine annual subscription.

And that's not all – If you join as an Advocate, Uplander, or Centurion Member and you'll receive a 40%-off coupon to the Upland Store, 60th Anniversary tee, AND a Covers Magazine annual subscription.

Don't delay, because this offer ends 6/30/2021.

Coupons will be emailed shortly after a qualifying membership is purchased. Gift coupons expire on July 31st, and are applicable to store merchandise (i.e. not events or additional memberships). Please allow 4 weeks for delivery from the date of your t-shirt and magazine.