RGS & AWS will lead implementation of an $85,700 project focused on creating more forest wildlife habitat in the Upper Peninsula of Michigan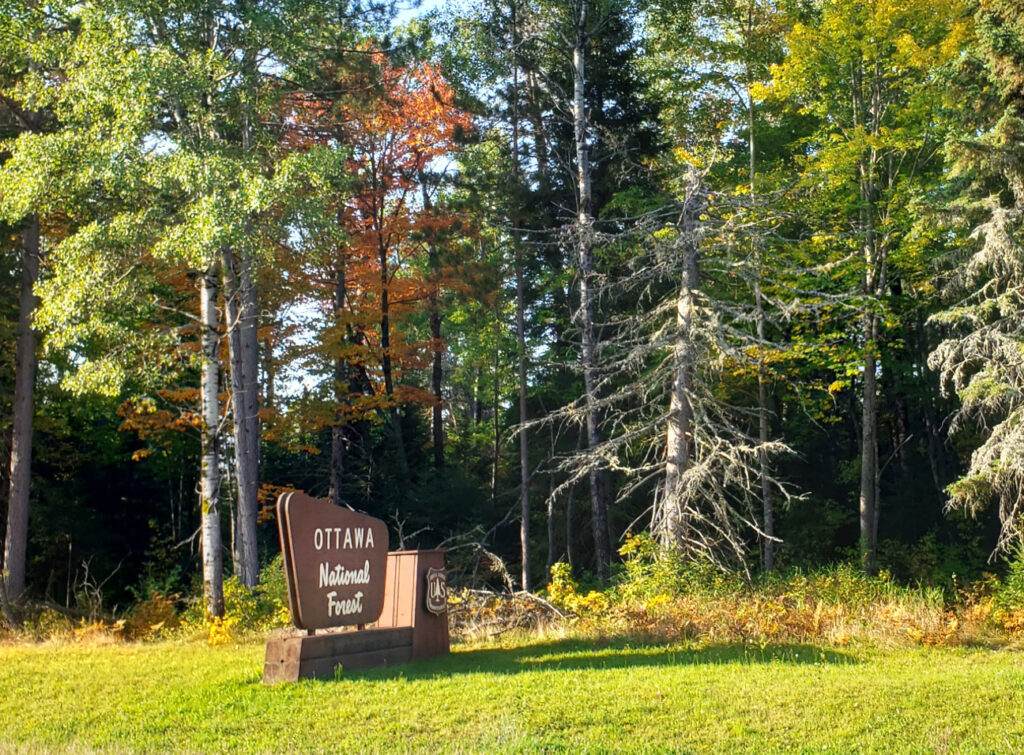 June 24, 2022 – A Stewardship Agreement has been signed between the Ruffed Grouse Society & American Woodcock Society (RGS & AWS) and the U.S. Forest Service (USFS) for work on the Ottawa National Forest. The Copper Country Supplemental Project Agreement as the project will be a $85,700 project focused on improving nearly 350 acres for grouse, woodcock, and forest wildlife habitat. Thanks to dedicated RGS & AWS Michigan members, this project has been made possible.
The work on the Ottawa National Forest will consist of 271 acre timber sale and 75 acres of Alder Sheering. This project will create a more diverse age class of trees in the Ottawa and provide excellent ruffed grouse and American woodcock habitat. In addition, RGS & AWS will be creating brush piles that will provide shelter for a variety of wildlife including rabbits, bobcats, and bear as well as opportunities for birds and deer.
"This project represents a great milestone for collaboration and wildlife habitat on the western side of Michigan's Upper Peninsula," said Jon Steigerwaldt, RGS & AWS regional Forest Conservation Director.
Revenue from the project's timber sales will be reinvested into these and other future projects in the Ottawa National Forest. This model of Forest Stewardship is the second agreement that RGS & AWS have announced with the USFS this month in Michigan. We look forward to continuing to partner with the USFS and others to provide additional quality wildlife habitat and grow our impacts on the landscape.
RGS & AWS will also be posting a forester position, in the near future, based in Michigan's Upper Peninsula to provide additional support with this and other projects in the region.
We would again like to thank RGS & AWS members for their continued support. That support has made this and future projects in the state possible. We would also like to thank the U.S Forest Service for partnering with us to expedite the implementation of urgently needed bird and wildlife habitat.

—
RGS & AWS unite conservationists to improve wildlife habitat and forest health. Since 1961, RGS has promoted forest stewardship for our forests, our wildlife, and our future. Our vision is to create landscapes of diverse, functioning forest ecosystems that provide homes for wildlife and opportunities for people to experience them.
For more information, contact Jon Steigerwaldt, Forest Conservation Director for the Upper Midwest and Great Lakes region. Follow us on Facebook and Instagram @RuffedGrouseSociety.
---