RGS & AWS is excited to have completed our second National Fish and Wildlife Foundation grant focused on building our private lands technical assistance program in Pennsylvania. Together with the Pennsylvania Game Commission (PGC), American Bird Conservancy (ABC) and Indiana University of Pennsylvania (IUP), we were able to fund habitat improvement projects on over 800 acres of forestland. These habitat improvements included a variety of practices such as herbicide and mechanical treatment of competing vegetation and silvicultural supplement payments to remove low-value stands and reset early successional habitat.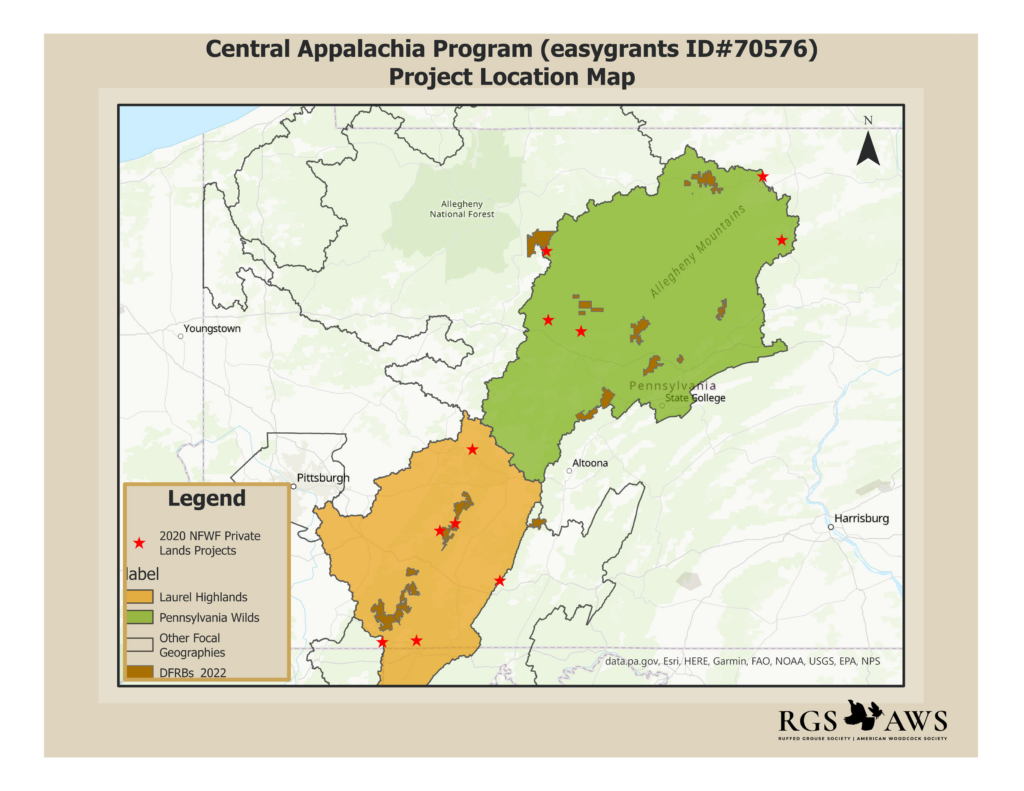 Outreach done under this project reached more than 5,000 individuals, including 606 landowners in the Pennsylvania Wilds and Laurel Highlands Birdscapes, more than 100 foresters and an estimated 5,000 RGS members. Specific landowner outreach was targeted to PGC Hunter Access Program participants in an effort to give back to the generous landowners who make their land available for public use.
Lastly, RGS & AWS supported monitoring efforts conducted by ABC and IUP. IUP field staff used autonomous recording units to monitor ruffed grouse in 41 young forest stands within the broader project focal regions. After applying their machine-learned classifier to the resulting recordings, grouse were detected at 35 of 41 (85%) survey locations. Monitoring the sites has continued to reinforce our understanding of how the treatments used provide critical habitat for this declining species.