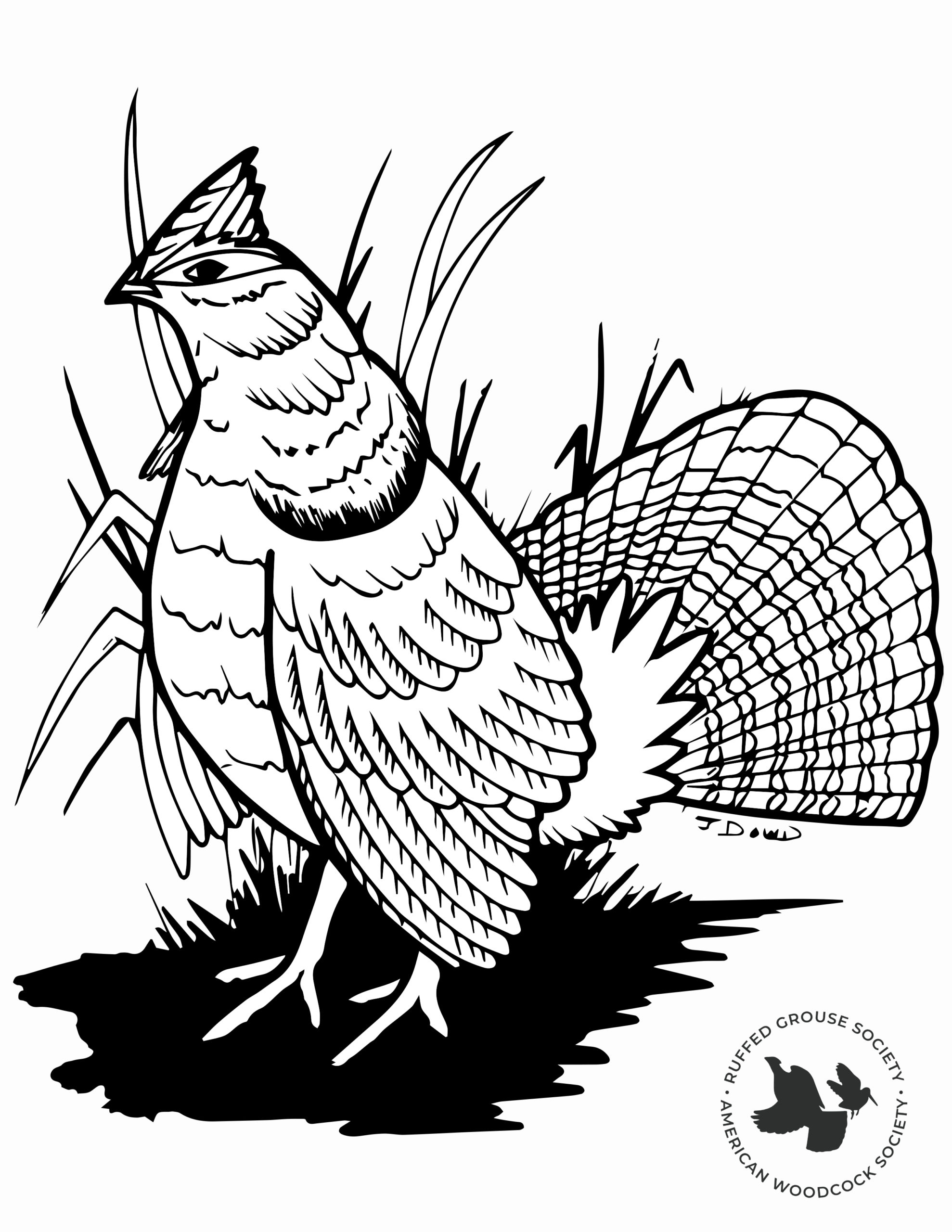 Get out those crayons, colored pencils and markers, renowned artist, Jay Dowd has partnered with RGS | AWS to bring you this one-of-a-kind Quarantine Coloring Contest.
How to participate:
Parents/guardians: Please print off this coloring sheet and then post completed pictures to IG/Facebook with the tag #RGS2020 or email back to kellen@ruffedgrousesociety.org.
Deadline to submit is Friday, May 1 at 5pm EST – top 25 go to second/final round vote via Facebook album and members will vote via "likes" on the images. Round 2 voting goes through May 11 – Top 3 winners announced May 22.
Rules:
One picture per contestant allowed to submit. Age cutoff: 13
Top 3 winners receive:
1st place also receives Youth Lantern, Waterproof Anti-Impact 3W Flashlight and Youth Mountain Terrain Backpack
2nd place also receives youth lantern, waterproof anti-impact 3W flashlight
3rd place also receives youth lantern, waterproof anti-impact 3W flashlight