Your support has a substantial impact on habitat for grouse and woodcock.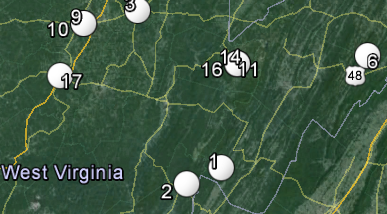 See the habitat projects mapped on Google Earth®
You must have Google Earth® installed on your computer to open the file but you do not need to open GE before clicking the Project Locations links below.
Download Google Earth® from the official Google Earth® site then install it and continue below.
RGS has plotted Management Area Program (MAP) projects, starting in 1985, and Drummer Fund projects, starting in 2010, created through fundraising by local chapters. Click the link below to view the projects plotted using Google Earth®.
MAP & Drummer Fund Project Locations     Rev. 2/13/15 AM
This mapping is intended to show general RGS habitat impact across all regions – the locations (white dots or what appear gray until you zoom) are approximate locations, plotted by nearest zip code. RGS is continually updating the specific locations for these projects and will make that information available in the future.
Additional information and answers to your questions about this mapping project.