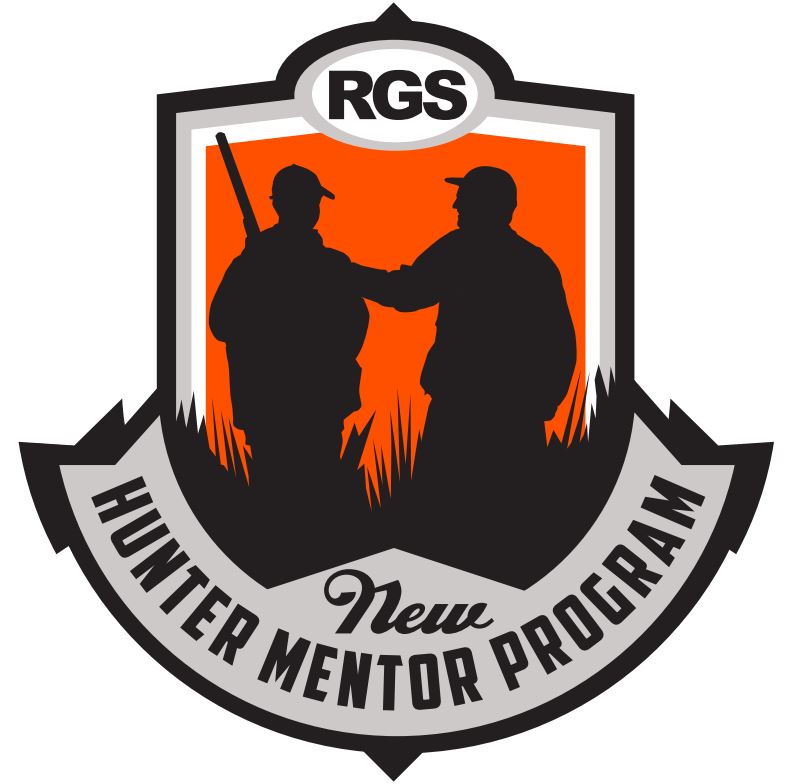 Be Safe | Be Smart | Be Yourself
For all new hunters, from youth to adults, interested in learning essential upland hunting skills from an experienced mentor.

The Ruffed Grouse Society and American Woodcock Society have launched the New Hunter Mentor Program, an innovative outreach initiative focused on educating and influencing all new hunters.
WATCH|The Reward – New Hunter Mentor Program
Upland Hunting Education
The Program is conducted by local RGS and AWS chapter volunteers as well as professionals from the community. It includes an educational component taught over multiple days that consisting of:

1. Gun Safety & Marksmanship, Shooting
2. Dog Handling & Care
3. Habitat Awareness
4. Field Skills & Mapping
Mentored Hunting Experience
New hunters that complete each educational level receive a patch and are able to attend the mentored hunt with an experienced upland hunter. They also receive a six-month membership to RGS | AWS that includes a membership card, decal and two issues of the Covers magazine.
Volunteers Needed
We are always looking for passionate mentors and volunteers who would like to spearhead the New Hunter Mentor Program in their community! Without you, RGS | AWS could not educate and influence the next generation of hunters.
Support The Mentor Program
Is the future of hunting important to you? We are seeking sponsors to help with financial and in kind matches to meet grant eligibility requirements. All sponsors will receive recognition, including on promotional materials.
Contact
To learn more, contribute or take the initiative in your area, please contact:
Mark Fouts
Director of Membership Relations & Outreach
412-262-4044
MarkF@ruffedgrousesociety.org
View Print Brochure | New Hunter Mentor Program
Mission
The Ruffed Grouse Society and American Woodcock Society are North America's foremost conservation organizations dedicated to preserving our sporting traditions by creating healthy forest habitat for ruff ed grouse, American woodcock and other wildlife.