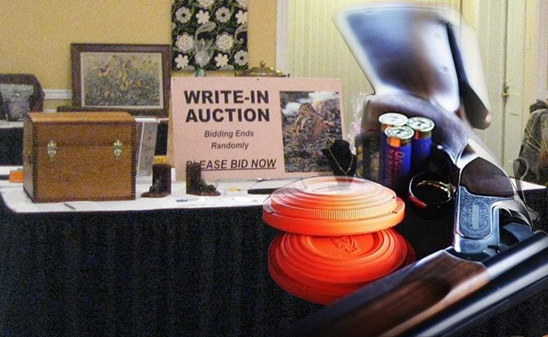 Hunt starts at legal shooting time.
Must purchase ticket before hunt starts to be eligible for prizes. Hunt is DIY and takes place off Game Farm property. You must find your own covers – no area or map will be provided. Hunters can hunt anywhere in Wisconsin to be eligible for prizes.
Shoot starts at 4 PM
Includes one round of 25 Clays on 5 Stand. Hunters must be back to Summit Lake Game Farm by 4pm to be eligible to shoot.
Join us for our annual banquet. 5 PM

Your attendance supports forest wildlife conservation efforts in our region and is a fun opportunity to meet other conservation leaders and win all sorts of items and prizes geared toward hunting, fishing, and the outdoors.
Proceeds go towards conservation of forest wildlife and support for the local chapter.
Please consult your doctor and the state's COVID-19 guidelines before attending events. For more, visit cdc.gov.