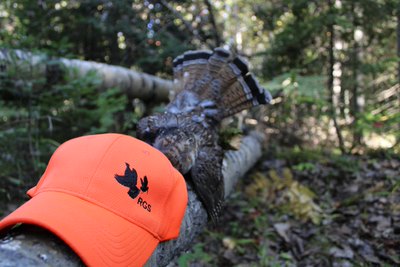 The James River Chapter invites you to participate in our Roy Lambertson Conservation Hunt at Hunts Game Preserve in Jarratt, Virginia.
Three hunters assigned to one or two bird dogs, with either your dogs or a member's pups. We will match up hunters with and without dogs after pre-registrations are complete on October 25.
This is a good opportunity to prepare for the upcoming hunting season; we hope you can join us to raise money for our chapter's conservation efforts, meet some new hunters and their dogs and just have a fun day in the field.
Soda and water will be available in the clubhouse before and after the hunts have finished. BYOL to be consumed after your guns have been put away.
Cost: $175 for six chukar per person and lunch.
Thus, there should be a minimum of 18 chukar to hunt per each three-man group.
This event is a fundraiser for our Roy Lambertson Conservation Fund;
all proceeds go towards our chapter's efforts to improve the availability of ruffed grouse,
American woodcock and other bird species in the woodlands of Virginia.
Purchase Tickets  Online ticket sales have closed, please contact the ticket chair listed in the flyer below for availability. 
Event Flyer