Written by: John Marx
Madison, WI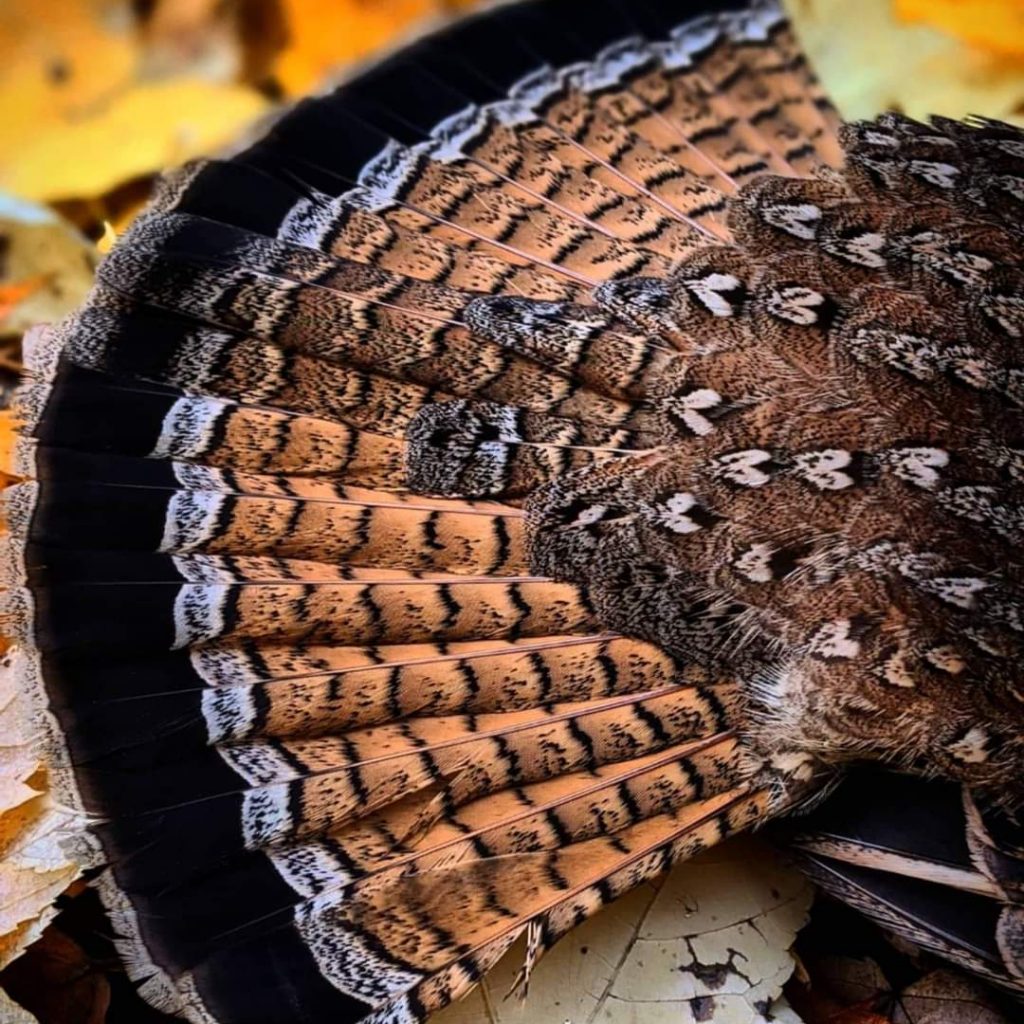 "So you've decided to take him," she says as she enters my former kitchen. Not a question, but a statement of resignation, of contention lost. I nod my head yes, reluctant to say the word aloud for fear it might provoke a final attempt to dissuade me. "Are you so sure my Dad can handle himself?" Her words are quick vocal shards, brittle with resignation but hard-edged. "Safely, I mean. Aaron, do you really think he's ready?"

"I think so," I answer honestly, but it rings tentative. "He says he's up to it."
"Well, of course he'd tell you that," she says, and despite trying to ignore her condescending tone, my temper quickens.

"He'll be fine," I snap. "I'll be right there with him. He'll love getting out in the woods. You know he wants to. You know he's been looking forward to it since…" my unspoken words pull both of us up short, impose silence on us.

"Well," she exhales after a time, voice barely rising above the hum of the refrigerator. "I suppose he has been talking about it all month." The line of her mouth softens as she finally accepts it—this thing she hates, but cannot stop. "Have you got a gun for him? A gun he can handle?"

"Yes," I answer, shrinking from the thought of another carrying my lovely little double, vague premonition of barrels banging into branches a shadow on my voice. "I've got one that will be perfect for him. Light, doesn't kick. Practically does the shooting for you."

"Poor grouse," she says, the thunk of her coffee mug against the counter a discordant exclamation. "They don't even get a chance." In a flash, I recall her delusion of hunters filling the air with suffocating clouds of lead, the endless thudding of broken birds against the forest floor. If she only knew how many miles I've walked with an empty game bag as partridge made fool of me all along the way.

"Barb, don't worry the grouse. I've told you a hundred times: it's thick and they're quick. Can't even get a shot at half the birds you flush. They always have a chance." Unconvinced, her mouth opens to object. "And besides," I add quickly, "it's a down year. Not many birds around. Neither of us will do much shooting."

"Well, maybe if you didn't go out blasting them to bits every fall, there would be more birds," she says with renewed indignation.
"The population goes in ten-year cycles, whether they're hunted or not," I reply, biting off the last two words. "We won't see many birds and you should know we don't care about that." Even when we were married, she never understood.

Thumping rings out from the stairs to end this round of sparring. His cane appears first, crook hooking over the banister to leave the rubber-capped end swinging in diminishing arcs. Moe slowly negotiates the turn at the bottom of the stairs, ever present handkerchief wadded in his hand and the blaze orange hat he went upstairs to retrieve jaunting above his brow.

"Now I'm all set," he slurs as he approaches, careful to lift his right foot clear of the carpet with each step.

"All right," I say with as much enthusiasm as I dare display before her, "let's go chase some birds." We move toward the door, escape now forestalled by her near-frantic staccato of questions. Did he get enough for breakfast and did he take both morning medications and did he need moleskin to avoid blisters from those boots and would he promise to rest when he got tired. Finally, the inevitable query of the status of his bladder and bowels in anticipation of the drive, and for the sake of Moe's battered pride I'm thankful when it ends with her grappling hug.

"Stay safe out there, Dad," she says over his shoulder, but her eyes are tethered to mine as the words are uttered, binding me—and only me—with that responsibility.
Moe waves to her as we back out of the driveway. "She still ain't much for hunting," he slurs through the frown weighting one side of his face. The stroke side.

"She never did understand why I hunt partridge," I say, venting away a portion of my frustration at letting her get under my skin. Three years after the divorce, I shouldn't allow that to happen. Resolved to put it aside and make the best of the rocky beginning, I glance slyly at him at the corner stop sign.

"She thinks the grouse don't have a chance." His eyes come alive and a grin appears on half of his face—the closest I've seen to a smile since his stroke.

We drive an hour straight north on highway 51, watch farmland transition to birch, pine and popple. The beautiful tumult of autumn is spreading rapidly now, galloping southward as whole sections of forest give themselves over to peak color. Moe's bowels and bladder hold up, just as he had assured her, and we make good time.

After a lifetime dabbling in rabbit and pheasant hunting, he came late to partridge when I seduced him into thick young forests to pursue impossibly accelerating birds. Just one outing each year satisfies him and despite its infrequency, I am loathe to abandon our hunt to mere memory, especially now that the stroke has robbed so much from him. Or perhaps—I muse in a brutal moment of honesty—I cling to this annual outing as proof that this single tangent from my marriage is not an utter failure.

The stroke felled my former father-in-law before he was able to make it out last fall. There were few birds last year and after hunting this year's opener, I know it is the same again—still wallowing at the bottom of the population cycle.

"Down year," I say, hoping to prepare him against disappointment. He remains silent, looking through the windshield without expression. Unsure he heard me, the words are nearly at my lips again.

"Down year, all right," he snarls. Sudden. Harsh. Taken aback, I look to him, see the disgust which has alighted so swiftly upon the living half of his face. "Real downer. Damn lousy year." His words slur to dullness, but the frustration within them is whetted keen.

"I just meant we're at the bottom of the partridge cycle."

"Dammit, I shouldnt'a let her sell my gun," he garbles. "But the doctors said I wouldn't be hunting again. Said I wouldn't recover much function. Yeah, been a downer of a year all right." I've never seen him so agitated.

"Ahh," he grunts, chopping the air with his good hand. The left—the one that used to be the weak hand. Off-hand now pressed into service since the stroke drained strength from his right side. "Barbie's a good kid, but her moving me in there kinda put me at a…" his misformed words lose momentum and he irritably wipes drool from his mouth, handkerchief waving wildly, "…a disadvantage, you know. Doesn't want guns in her house, even with a trigger lock."

"Fifty bucks," he mumbles. "She sold my shotgun for fifty bucks. Young guy. Promised her he'd only use it for sporting clays. Said he wouldn't shoot animals." Beneath angry eyes a sardonic smile tugs at half of his face, stretching it into a distorted sneer. I look out the window to avoid the awful mirthlessness of it.
"Well, you'll like my 28 gauge," I say to divert his thoughts and diffuse his anger. "Nice and light."
"I can carry the 12 bore," I think he says as he again wipes at the corner of his mouth.

"Nah," I counter. "You'll love my little double. Easy to carry, handles like a dream."

"I like a 12," he slurs. "I'll use that."

"No, no," I say, incredulous that anyone would decline my sweet little bird gun, "you go ahead and use my double. It's so easy to carry."
Again his hand chops through the air, but silence sets upon him as suddenly as his angry outburst had. His face has fallen slack, the living side matching the stroke side. No resistance. No fight left in him. He just accepts it and stares forward.

The inescapable hospital and nursing home stays to relearn how to walk and swallow and talk must have taught him to accept whatever is dictated to him. Dictated by this enslavement visited so violently upon his body. Dictated by doctors and nurses and therapists. Dictated by his daughter. Dictated, now, by me. The unwelcome thought comes unbidden and I cannot turn it aside: he's just like a dog that's been force-broke.

I am wholly ashamed of that thought, shocked that I could even conceive such a harsh analogy. I fear the revulsion at my own thought will propel it, unvoiced, into his mind. I expect his eyes to flash anger or hurt, but they remain as passive as the dead side of his face—that anchor of flaccid flesh allowing saliva to again spill from his mouth and drip darkly onto his shirt.

So this is age hastened by stroke? Body dying in increments, options draining away just like the drool that escapes the corner of his mouth? Forced to accept whatever is given and dare ask nothing more? My thoughts now turn to auger down into myself. Is this what I, too, must eventually face? Evaporation of my freedom, desiccation of all that was once my life? Left only the arid recollection of what once was?

Growling tires and the pitched clatter of gravel snatch my attention from him, and I swerve back onto the pavement—now schooling my eyes carefully ahead as road stripes blur into this expanding silence.

"If you really want the 12 gauge you're welcome to it," I say to the windshield. "It's a pump though. Heavy compared to my double."

"Thanks, Aaron. Always hunted with a 12 bore. Don't see a reason to change now." His voice mutes as he turns toward the window. "Stroke or no stroke."

I have no words to lighten the mood and the final twenty minutes, now on rough-graded county forest roads, pass in silence as plumes of disconsolate gray dust pursue us. Along the familiar uphill stretch I find my landmark—a Volkswagen-sized stone half-buried in the embankment. I nose into the weeds at the edge of the gravel and park near the pale stone. Grateful to escape the heavy silence of the cab, I uncase both guns and then overbusy myself with getting Widget out of her crate and fussing aimlessly at her collar—offering him a final chance to choose the little double, but he remains intent on the 12 gauge.
We enter the trail and walk through nearly a hundred yards of large timber, guardians of the fine new growth hidden beyond. Aged pine, maple and birch shield sight from the road, turning aside hunters who don't know the area. Even before we complete our passage through the old growth, I'm dismayed at his increasing struggle to keep his right foot clear of the clinging earth.

At the cusp of a steep downslope, the phalanx of large trees ends, and we look out over an expanse of young popples gilded with fall color. Popple—Poplar—Quaking Aspen. Named for the way the entire tree explodes into life when a breeze sets the leaves to voice in flash and flutter. His eyes take in the entirety of this bowl of bottomland, reacquainting himself with this place the stroke excluded him from last year. I recall his first hunt with me when we stood here looking out over an area logged to desolation as I explained that the returning growth would bring with it grouse and woodcock and browsing deer.

We linger here, beneath a towering maple hurling branches aflame with red leaves skyward. Before us, bottomland filled to overflowing with new life. Behind us—held at bay for a time—lie stroke, divorce, the scattered husks of hopes abandoned.
Without word he steps forward, and the trail pitches us headlong into the sea of popple. I stay right beside him, ready to steady him, and as he slowly crabs down the slope we are submerged into the covert. Despite the snug shouldering of the young trees, it is brighter here in the bottom. Brilliant yellow leaves cling to branches above us, while those already sacrificed to the promise of spring renewal splash color over the ground. Passing through the yellow veil, the light is washed clean of shadow; reflected upon the golden carpet, it is purged of dimness.

Privileged we are.

So very privileged to accept the bright anticipations offered by autumn popple leaves, the Grand Promises held aloft on their fluttering whispers.
I nod to the soil at our feet. "The trail will be easier walking for you."
"I think I could probably make it in the woods," he replies, and I am jarred to silence before the enormity of the lie, the vastness of wish bound within it. "Maybe if I go slow," he slurs so very quietly, "you know." I pull my eyes away from his face and look now upon the young growth not as bird cover, but as the colorful scourge that would lash him, trip him up, humiliate him anew: fell him utterly.

"One of us should stay on the trail," I say when my voice returns, turning my back to him as I plunge into the tangled trees. "Won't get much shooting in here." Ground cover laggards my boots, tugs at my pants; limbs cling begging to my vest as I escape further from the trail, further from his eyes. After pressing forward some fifteen yards, I stop. Stand silent. Again I have dictated to him, left him no option but feeble acquiescence.

I turn to parallel the trail. It is dreadfully thick here, near to suffocating—the brush heavier than I ever recall and the sway of the earth now oddly unfamiliar. As I push through entangling limbs I steal glances toward him, almost relieved to see his slow and uncertain gait upon the trail; assuring myself that I was right to deny him the forest.

The sound of a vaulting partridge snaps my head forward. "BIRD!" I yell as my double leaps to my shoulder, but I can't even glimpse it. Sounds to be going away and left—might offer him a shot over the trail.

I watch as his body tries pitifully to react, struggling to mount the gun with his good arm while the stroke-side fist clenches air in a near-useless lifting motion. He stops. Sets his feet. Again manages the butt to his shoulder. He hunches oddly, and the muzzle wavers upward.

I look the other way.

At the shot, I know he has pulled the trigger for the sake of his pride. The pride of refusing to bow to the limitations of his body, the pride of not submitting this time. I wait another moment before turning toward him, let him believe that I had not seen.
"Get it?"

He struggles to work the slide. "No. Too fast."

We follow the trail across the entire bottom, Widget diligently quartering, without flushing another bird. A very poor showing for my best covert. We have nearly reached the far side of the basin and he is lagging behind. I struggle out of the cloying trees to reach the trail and turn toward him, pull up short. Even walking on the trail, the effort has nearly drained him. His entire body is drooping, flesh and bone sliding downward from the upright rod of his will. He breathes long and heavy, shoulders slumped and face flushed. Even his hold upon the gun seems tenuous, muzzle tilting far forward to nearly touch the soil—as if gravity has taken pernicious interest in him, grasping the gun and striving to tip him forward into earth eager to impose itself upon him.

The end of a fallen log angles onto the trail and we sit. It is agreeably damp, covered with moss rising soft like warm dough. After his breathing slows, I pull a water bottle and a Snickers from my vest for each of us. I try not to stare at his misfortune as he chews small bites to extinction, coaxing his throat muscles into slow, careful swallows. Finally finished, he makes no move to arise and so I remain beside him, offering longer rest.
"Maybe Barbie's right," he finally murmurs, dull and thick. "Maybe I'm just not up to it." He looks into the stilled leaves above us, avoiding my eyes. "I think this will have to be my last grouse trip."

I should have the decency to accept his decision, but I'm not prepared for the end of our annual outings, the severance of this illusory tangent salvaged from my failed marriage. I speak quickly to dilute his thick words, to prevent them from solidifying into reality.

"Why don't you try my 28?" I slip the shells out and pass it to him. He makes no move except to search my face for pity or condescension, but I carefully conceal both. "You'll love the balance. Once I got a side-by-side, I fell in love with it." He's still unsure, perhaps yet unable to admit his need for a lighter gun, unwilling to concede his favored 12 bore to the stroke.

I search for another tact and pull the gun back from him, feigning indecision. "Maybe I shouldn't let you use it—you'll like it so much, you'll be badgering me to sell it to you all the way home." A grin brightens the living side of his face and I'm not sure it is because my ploy has been successful or because he has seen through it.

He accepts the gun, closing the action over one knee. "Never tried a double." Balancing the trim block in his good hand, he manages to pull the muzzles up at an imaginary bird. Moe nods his head approvingly. "Light as a twig. Nice little bird gun."

On our feet I reclaim the old pumpgun I haven't carried since the divorce, and it feels at once familiar and foreign. I mount it and despite its greater weight, the muzzle end feels too light, the forestock too thick. After three years away from it, it swings in my hands like a rowboat oar.

The trail turns to loop us back toward the road. I stay on the packed dirt, slow my pace to match his, and we chat of inconsequential things. About half way back around, we approach the low sweet spot where, always, a few timberdoodles wait patiently. Before he can object I head off trail. Keeping his blaze orange cap in sight and Widget in close, I drift forward. I startle at the whirring thrum of a grouse hurtling into air. Close, this one.

Eyes locked on the rocketing bird, the pumpgun lumbers up, but refuses to fit into my shoulder. In the moment I try to reposition it, the partridge is swallowed by leaves and limbs.
I look to Moe as he tracks the flight of the grouse, sets his feet. The little double swings up, burdened with the effort of his unwelcome half-body. Muzzles dip, recover, swing again as the thrumming of the bird grows more distant. The shot startles me.

I look to Widget's rustling return and am shocked to disbelief to see her retrieving a bird. Without so much as a glance in my direction, she takes the bird to him. It is a cumbersome act, but he opens the gun and bends to lay it gently onto the trail. Now he takes the bird, tucks its soft warmth under his blighted arm, and pats Widget on the head.

"Good girl," he says as she licks her muzzle, oblivious to the indistinctness of his words. "Good girl, good retrieve."

I let out a whoop and start toward the trail, anxious to clap him on the back and congratulate him for taking a grouse in heavy cover from the wrong shoulder, nearly one handed. Working around a tangle diverts me onto the trail a dozen yards behind him.

I charge toward him, but am stilled in midstride.

Still, he holds the bird. Gently. Instead of ecstatic beaming after overcoming the drought of his body, it is a tiny smile playing over the living side of his face—like a child enraptured to touch something that is beyond fleeting. He spreads the fan, watching the yellow light burnish the feathers, and I am powerless to intrude.
A sighing breeze carries a breast feather softly toward me, entices the bright leaves to whisper above us.
After long moments he notices me stranded upon the trail and lifts the bird toward me with a nod. Only now can I approach.
"Nice shooting," I say as the bird slips into his game bag, but he seems to not understand what I've said and it is too trivial to repeat.

Fatigue radiates from him like shimmering heat, and I tread slow and wordless upon the trail with him as it completes the loop to bring us near the road.

I point out the large trees looming above the covert's edge. "Truck isn't far." Concern shadows his eyes, and the look that Barb shot me over his shoulder this morning fills my vision. "You'll be able to make it back up, won't you?"

"I'll make it," he garbles as he hands me the double and limps to the edge of the trail to retrieve a fallen branch, weather-beaten but sturdy. "Mind carrying both guns? Leg's a little tired…you know."

"No problem," I say, unloading them to carry one over each shoulder. The branch becomes his makeshift walking staff, awkwardly supporting him as his leaden foot scrapes forward with each step. Guilt weights my steps for selfishly allowing him to push himself this hard. I should have insisted on more breaks. More rest.

He struggles, but manages the slope out of the bottom and we emerge into old growth, pass through it to return to the road. At the truck, Widget is kenneled and the guns cased. Moe scuffs partway around the truck to toss his staff away and it strikes the rock with a sharp clack. We startle as a pair of grouse geyser up in a spray of leaves from the roadside scrub not twenty yards away, twist midair to head straight down the road—two easy going-away shots gifted to two gunless nimrods.

We gape at one another, then back to the birds. Moe's laughter gushes out as clear and sparkling as spring water, buoying the birds up and cresting them away into the brilliant lacework of leaves.

"Even in a down year, we can find a few," he says when his chuckles recede, fixing me with a smile the likes of which I haven't seen in over a year. "So. How much ya want for that little double?"