by Ashley Peters | RGS & AWS Director of Communications & Marketing
As RGS & AWS chapter leaders contemplate future events and get-togethers, they're hoping to attract new members and supporters.
As the saying goes, if we keep doing what we've always done, we're likely to get the same results. Our banquets and fundraising dinners are invaluable avenues for supporting the local network and state-specific habitat projects. That said, the smaller, casual events are just as important for including people new to our network and engaging them between larger events like banquets.
In early June 2022, several RGS & AWS staff from across the country visited Pennsylvania as part of a network engagement training. Lisa Rossi invited several RGS & AWS staff to see one of the local chapters in action during the Future Hunters & Handlers (FHH) event.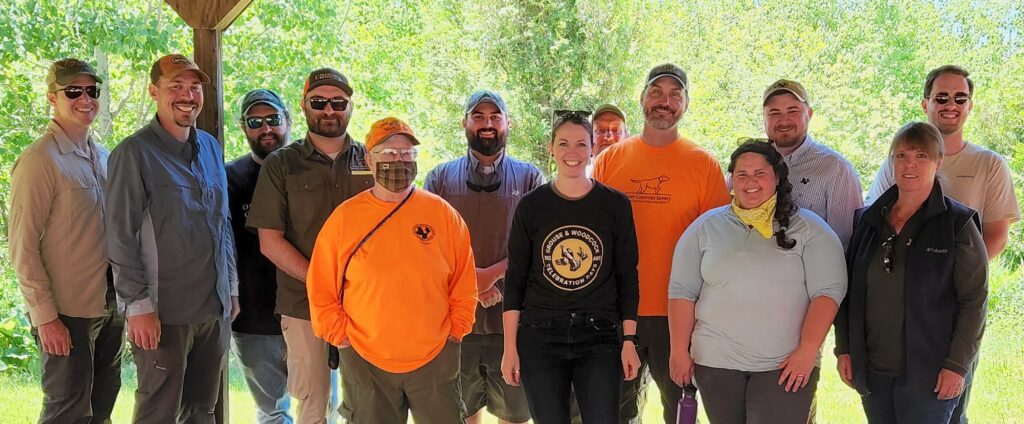 Events like FHH, Birds & Brews and sporting clays events offer a low barrier to entry. FHH, in particular, provides hunting dog owners a chance to learn from other grouse and woodcock hunters, learn habitat identification and management and build friendships and find hunting partners.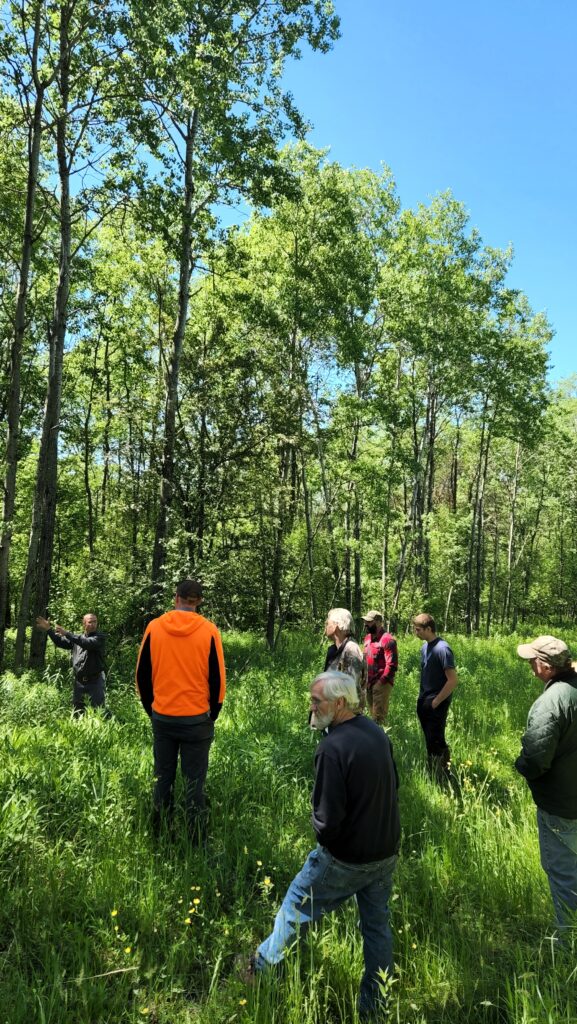 FHH arose when Tom McPherson and Tommy Launer recognized their desire to meet more folks interested in grouse and woodcock hunting. Once a year, there's a more structured workshop combining dog training with assistance from folks at Lion Country Supply, habitat walks led by a state forester, mapping discussions and other opportunities to compare notes with fellow hunters. Some people who initially met at a FHH workshop now regularly meet up to run their dogs and talk about the upcoming season.
The RGS & AWS engagement coordinators in attendance were Nate Kennedy with the Northeast Region, Sam Snyder with Minnesota and Iowa, Gabe Stone with Wisconsin and the Western UP and Nick Buggia with Michigan, Ohio and Indiana. Nate Kennedy was hired in 2021, and the other three were hired in the spring of 2022. These positions focus on working with chapters, identifying new and exciting opportunities for new RGS & AWS members, improving communication between the chapter network and RGS staff and spreading the word about the incredible conservation work being done.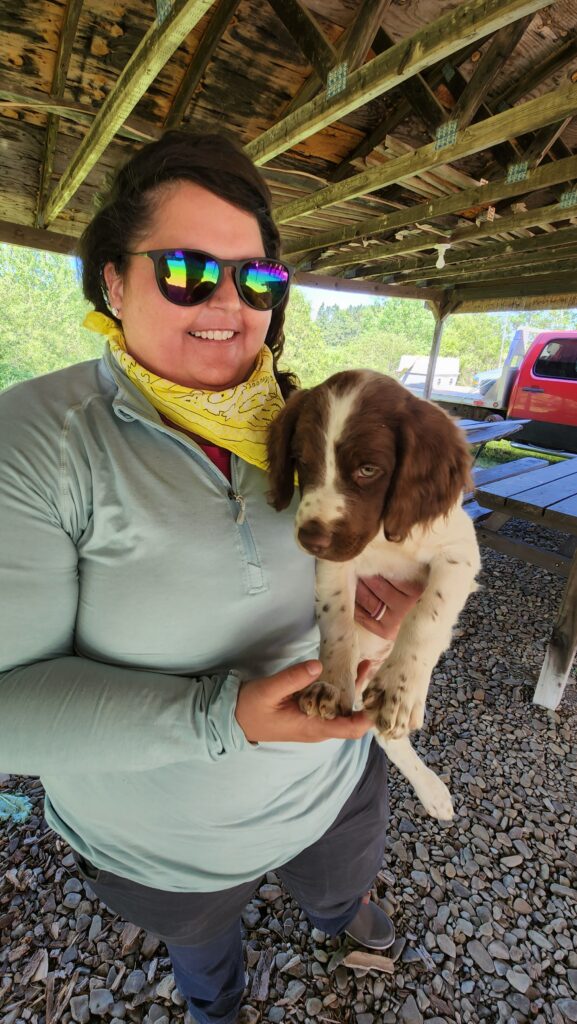 The coordinators were in Pennsylvania to receive training and brainstorm about how to expand the RGS & AWS network. Our membership took a hit during the eighteen months of COVID-19 – as most membership-based organizations experienced – and there's an urgent need to grow our membership numbers.
"I was really impressed," said Nate Kennedy, Northeast Regional Engagement Coordinator, about the FHH workshop. "Everyone was very accessible and ready to answer questions about dog training, wild bird habitat or other hunting skills. As someone interested in getting a puppy soon, it was very informative and fun."
To learn more about events near you, visit RuffedGrouseSociety.org/events/ or contact your local engagement coordinator to get involved.
Note from the author: A special thanks to chapters trying out new events and getting new members engaged! Your work is greatly appreciated and part of the reason I started grouse hunting five years ago. – Ashley