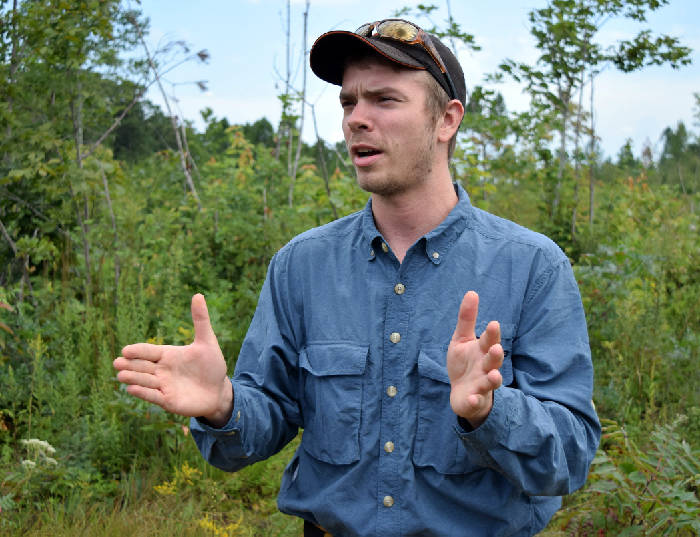 With funding donated specifically for the purpose, the Ruffed Grouse Society and American Woodcock Society (RGS & AWS) have moved forward with a new Forest Conservation Director position in the Southern Appalachian Region. The generous gift, from a donor who wished to remain anonymous, was placed in a restricted account late in 2019 as recruitment ensued. The Society announced today that Nick Biemiller was selected for the role from a highly qualified group of applicants. In the newly developed position, Biemiller will build and manage a network to achieve forest wildlife goals across several states. The region includes northern Georgia and South Carolina, western North Carolina, eastern Tennessee, southwestern Virginia, and Kentucky.
"Having a dedicated person in the southern Appalachians has been a priority since my first day at RGS/AWS. Ruffed grouse are hanging on by a thread and we have to put our best foot forward. With his deep understanding of forestry and wildlife conservation, Nick is the right person for the job," said Ben Jones, RGS/AWS President & CEO.
[Read more…]

about RGS & AWS announces Forest Conservation Director to lead forest wildlife conservation efforts in the southern Appalachians.