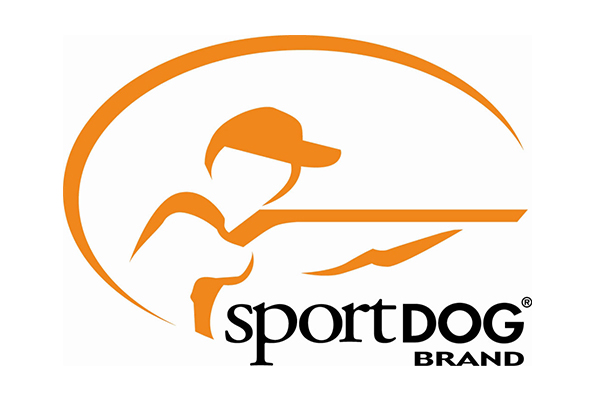 The Ruffed Grouse Society and American Woodcock Society (RGS | AWS) are excited to announce the continuation of a partnership with SportDOG® Brand, an industry-leading manufacturer of electronic dog-training products and accessories, that dates back to 2007. With a renewed commitment to RGS | AWS, SportDOG Brand extends its contributions in support of uniting conservationists to improve wildlife habitat and forest health.
The unique relationship between upland hunters and their bird dogs is at the core of the SportDOG mission. In developing and manufacturing electronic dog-training products and accessories the company aims to improve the relationship between dog and handler. Furthermore, SportDOG Brand recognizes the importance of conservation and the natural resources required of hunters and bird dog owners.
"SportDOG Brand is committed to giving something back to the causes that we, and our customers care about," said Darrell Douglas, Associate Director for SportDOG Brand. "We are a company made up of people just like RGS I AWS members – that is, passionate about sporting dogs and hunting with them. RGS I AWS has a long and respected history of making a difference, and we're proud that through this long-term partnership we can help them achieve their worthwhile goals."
In partnership since 2007, SportDOG contributions to RGS | AWS have come in various forms ranging from financial support to video collaborations to product demos at events and membership promotions. SportDOG staff have participated and contributed to RGS | AWS events and training days. RGS | AWS members will continue to see SportDOG gear associated with RGS | AWS events as well as upcoming appearances from SportDOG ProStaff at events such as Grouse Camp in 2020.
"We're extremely excited to continue building our partnership with SportDOG. With a solid foundation established more than a decade ago, our teams continue to collaborate on a regular basis for new and creative ways to elevate each other," said Sean Curran, Vice President of Mission Sustainability at RGS | AWS. "The tagline on their conservation landing page says it all, 'For the birds 20 years out of range.' That is a perfect vision statement aligning directly with the mission of RGS | AWS. We can't thank the team at SportDOG enough for all they do to help grow and support our mission."
About SportDOG Brand
SportDOG Brand is owned by Radio Systems Corporation®, a manufacturer of electronic dog-training gear and accessories, based in Knoxville, Tennessee. Their product lines include training e-collars, GPS tracking and training systems, bark-control collars, containment systems, launcher electronics and other training aids.
To find out more about the whole array of their dog training solutions, visit www.sportdog.com.
About Ruffed Grouse Society and American Woodcock Society
Established in 1961, the Ruffed Grouse Society is North America's foremost conservation organization dedicated to preserving our sporting traditions by creating healthy forest habitat for ruffed grouse, American woodcock and other wildlife. RGS | AWS works with landowners and government agencies to develop critical habitat utilizing scientific management practices.
For more information visit the Ruffed Grouse Society and American Woodcock Society website at www.ruffedgrousesociety.org Follow us on Facebook and Instagram @RuffedGrouseSociety.