11/22/17
« Back
Grush will engage Michigan chapters in fundraising and membership events that enhance healthy forests, abundant wildlife and sporting traditions.
Coraopolis, PA – The Ruffed Grouse Society and American Woodcock Society (RGS/AWS) recently hired Scott Grush as regional director to enhance chapter engagement and fundraising efforts in Michigan. RGS/AWS regional directors work with local chapter volunteers to create and host chapter events including fundraising, sportsman's banquets, shoots, educational activities, habitat days and recruitment/youth events.
"We welcome Scott Grush as the regional director for Michigan and look forward to his future hard work and leadership for chapters, fundraising, events and furthering our mission to enhance healthy forest habitat and hunting opportunities for future generations," said RGS/AWS President and CEO John Eichinger.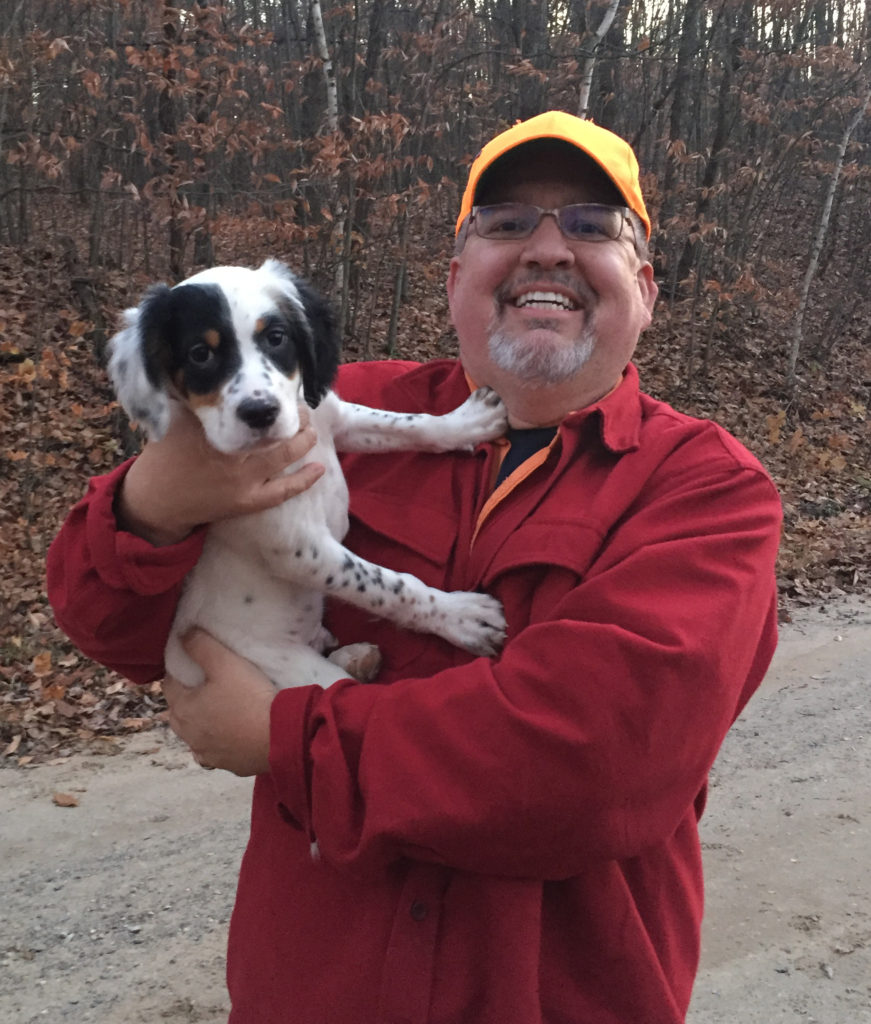 Before this role, Grush was the owner and operator of Total Jewelry Repair, Inc., a customer service based wholesale repair shop in Goodrich and later Lincoln, Michigan. He previously earned valuable experience in customer service, sales and management in the retail jewelry industry. For the past four years, he has served on the Conservation Committee of a large northern Michigan private hunt club where he has led multiple habitat projects, secured funding from outside resources and coordinated timber sales with professional foresters.
Grush has been a volunteer member of RGS/AWS for a couple of decades and a volunteer woodcock bander for the Michigan Department of Natural Resources for the past 8 years. He is a passionate grouse hunter along with his three dogs Kate, Buck and Q. He resides in Lincoln, Michigan with his wife Lori.
"I am excited and extremely proud to accept this position with the Ruffed Grouse Society and American Woodcock Society. I hope that my passion, organization and work ethic will inspire volunteers throughout Michigan to take our habitat and hunting mission to new heights," said RGS/AWS Michigan Regional Director Scott Grush. "I'm ready to work, and it's a huge honor to be chosen to lead Michigan's great volunteers in pursuit of healthy forests, abundant wildlife and sporting traditions."
For more information about his new position, contact Scott Grush: ScottG@RuffedGrouseSociety.Org and (810) 845-9700.
***
Established in 1961, the Ruffed Grouse Society/American Woodcock Society is North America's foremost conservation organization dedicated to preserving our sporting traditions by creating healthy forest habitat for ruffed grouse, American woodcock and other wildlife. RGS/AWS works with landowners and government agencies to develop critical habitat utilizing scientific management practices.

Information on RGS/AWS, its mission, management projects and membership can be found on the web at: www.RuffedGrouseSociety.org.
Media Contact:

Matt Soberg

(218) 232-6227

Editor@RuffedGrouseSociety.org