01/05/17
« Back
January 5, 2017
For Immediate Release
Ruffed Grouse Society & American Woodcock Society Welcome New Wildlife Biologist
Heather Shaw, RGS/AWS Regional Wildlife Biologist – Eastern Great Lakes Region
Coraopolis, Pa. The Ruffed Grouse Society and American Woodcock Society (RGS/AWS) recently hired Heather Shaw as the new regional wildlife biologist for the Eastern Great Lakes Region (Michigan, Ohio and Indiana). In her new position, Shaw will support the RGS/AWS scientific forest management efforts to create healthy forest habitat for ruffed grouse, American woodcock and other wildlife and help preserve our rich sporting traditions for future generations.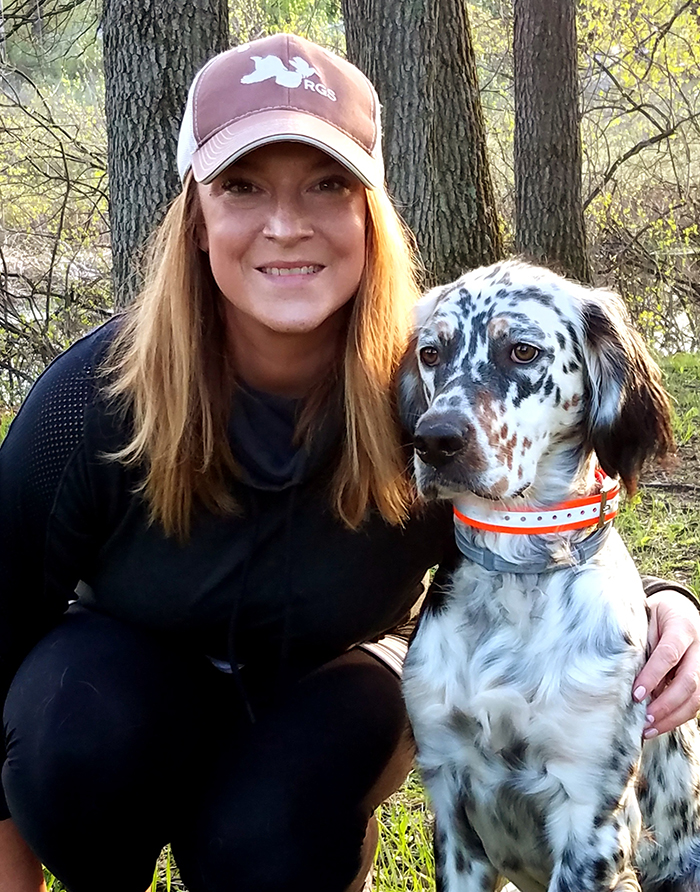 As an RGS/AWS wildlife biologist, Shaw will work with governmental agencies, private landowners and chapters on young forest habitat projects and initiatives. She will also focus on grant writing and fundraising efforts to help the organization further enhance young forest habitat.
"With her experience as a wildlife biologist and history of creating beneficial relationships with essential stakeholders in Michigan, we are excited to add Heather to our team of wildlife biologists. She has the necessary education, on-the-ground experience, leadership and enthusiasm we need to grow in all areas of habitat creation in the Eastern Great Lakes Region," said RGS President and CEO John Eichinger.
Prior to joining the RGS/AWS team, Shaw worked for the Saginaw Chippewa Indian Tribe in Michigan as a wildlife biologist focusing on game species restoration ecology. She is a Michigan native who received her master's degree from Central Michigan University studying migratory bird stopover ecology and use of forested edge habitat. Shaw brings experience in management of large tracts of early successional northern hardwood forests and upland habitats to support game bird populations and the development and procurement of significant state and federal funds to support wildlife conservation objectives.
"I am extremely thankful and excited to further the mission of the Ruffed Grouse Society and American Woodcock Society as the regional wildlife biologist for Michigan, Ohio and Indiana," Shaw said. "I look forward to working closely with members as well as state and federal agencies to restore and maintain young forest habitat and uphold the sporting traditions upon which this organization was founded."
Shaw is an avid hunter and angler with a personal priority to work with others to maintain our rich hunting heritage while securing wildlife populations now and for generations to come. She works and resides in Rosebush, Michigan and can be reached at HeatherS@RuffedGrouseSociety.org or (989) 330-0034.
***
Established in 1961, The Ruffed Grouse Society/American Woodcock Society is North America's foremost conservation organization dedicated to preserving our sporting traditions by creating healthy forest habitat for ruffed grouse, American woodcock and other wildlife. RGS/AWS works with landowners and government agencies to develop critical habitat utilizing scientific management practices.
For more information go to www.ruffedgrousesociety.org
Media Contact:
Matt Soberg
editor@ruffedgrousesociety.org
(218) 232-6227