THE STATE OF RGS & AWS IN OUR 60TH ANNIVERSARY YEAR
Your partnership is a crucial to The Path Forward.
Ruffed grouse are listed as a Species of Greatest Conservation Need in 19 states and American woodcock are listed in 29 states. We are actively scaling up our efforts and taking the challenges head on, but we can't do it alone.
Your help is needed. From all of us, thank you for your generosity and willingness to invest in conservation today and for future generations.
Help us secure the future of grouse, woodcock, and healthy forests.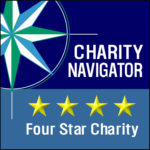 Give confidently, knowing that RGS & AWS have held a 4-Star Charity Navigator rating for 6 consecutive years. View the rating.