11/19/15
« Back
RGS in the News
Wildfire: Stakeholder Perspectives on Budgetary Impacts and Threats to Natural Resources on Federal, State and Private Lands
Original at http://www.ag.senate.gov/hearings/wildfire-stakeholder-perspectives-on-budgetary-impacts-and-threats-to-natural-resources-on-federal-state-and-private-lands
Date: Thursday, November 5, 2015

Time: 10:00 AM

Location: 328A Russell Senate Office Building
U.S. Senator Pat Roberts, R-Kan., Chairman of the Senate Committee on Agriculture, Nutrition and Forestry, today announced the Committee will hold a hearing on U.S. wildfire budgetary impacts and threats to natural resources.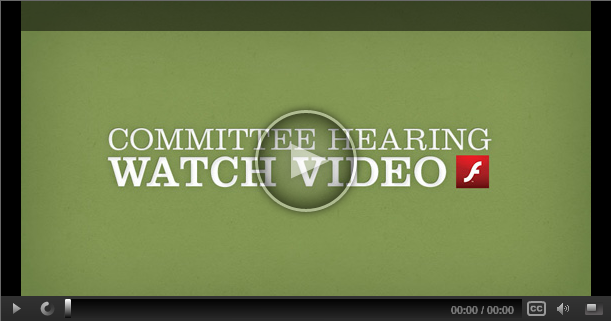 Hearing starts at 17:08 and introduction of witnesses at 27:00 and Dan Dessecker's testimony runs 31:30-35:28.

Additionally, Dan is asked and answers questions at 55:10-56:26; 1:07:28-1:08:31 and 1:17:00-1:17:50+1:19:50 and 1:24:48-1:25:46. Total length 1:28:43.
Witnesses

1. Mr. Dan Dessecker

Director of Conservation Policy
Ruffed Grouse Society/American Woodcock Society

Rice Lake, WI

Dessecker Testimony: (PDF file)
2. Mr. William R. Dougan

National President

National Federation of Federal Employees

Washington, DC
3. Mr. Ken Stewart

Chair, Board of Trustees

American Forest Foundation

Marietta, GA
4. Mr. Chris Treese

Manager, External Affairs Department

Colorado River Water Conservation District (Colorado River District)

Glenwood Springs, CO
5. Mr. Chris Wood

President & CEO

Trout Unlimited

Arlington, VA
---
---
RGS PRESS RELEASE
451 McCormick Rd

Coraopolis PA 15108

412-262-4044
For Immediate Release

November 5, 2015
Coraopolis, PA – The Ruffed Grouse Society (RGS) testified to the United States Senate Committee on Agriculture, Nutrition and Forestry about the effect of the United States Forest Service (USFS) wildfire suppression budget on game and nongame wildlife species including ruffed grouse, white-tailed deer and other forest wildlife on November 5, 2015. RGS addressed the growing challenges posed by wildfires and the associated suppression efforts to wildlife conservation on our nation's federal public lands, nearby state and private lands.
"The current dedication of approximately 50 percent of the United States Forest Service (USFS) budget to combat these natural disasters is significantly affecting the ability of the agency to meet wildlife-related and other forest plan objectives and public expectations," said RGS Director of Conservation Policy Dan Dessecker to the Committee.
National forests in the eastern United States have consistently failed to meet minimum goals for young forest and other early successional habitats as outlined in existing forest plans (On average, national forests are meeting 24 percent of minimum goals). This failure has resulted in substantial declines in populations of game and nongame wildlife that depend upon these important habitats and is in part a result of wildfire-related demands on USFS financial and personnel resources.
"We must work to increase the diversity of forest wildlife habitats on our national forests across the Nation. Common-sense solutions, such as targeted categorical exclusions, to redundant and excessive project planning requirements are essential," Dessecker testified. "Likewise, fiscally responsible funding protocols to ease the financial burden on the USFS from wildfire suppression costs would enhance the ability of the agency to play its essential role in the conservation of forest wildlife and the protection of our nation's hunting heritage."
To justify its concerns, RGS testified that over a half-million sportsmen and women pursue ruffed grouse each year, and the associated expenditures are vitally important to many rural communicates, particularly in the Great Lakes states and New England. Unfortunately, declines in young forest habitat on national forests and surrounding landscapes throughout much of the East have led to declines in ruffed grouse populations. Ruffed grouse have been all but extirpated from the Chattahoochee National Forest in Georgia, the Hoosier National Forest in Indiana, the Sumpter National Forest in South Carolina and the Wayne National Forest in Ohio.
Deer hunting is both a foundation of our Nation's hunting heritage and a huge economic engine. According to the U.S. Fish & Wildlife Service, approximately 11 million sportsmen and women hunt deer each year and this activity accounts for a substantial portion of the $34 billion contributed annually by hunters to the United States economy. The lack of young forest habitats on the George Washington – Jefferson National Forest in Virginia has dramatically reduced white-tailed deer hunting on the Forest. Since 1994, hunter participation and harvest on public land west of the Blue Ridge Mountains in Virginia (primarily National Forest) has declined by 30 and 57 percent, respectively.
In addition, many nongame species that require young forest habitats are experiencing population declines as these habitats decline on national forests and surrounding landscapes throughout the eastern United States. In 2007, the American Bird Conservancy classified young deciduous habitats in the eastern United States as one of the Nation's 20-most threatened bird habitats. Breeding Bird Survey data from the United States Geological Survey show that across the eastern United States, 59 percent of the songbird species that use these young forest habitats for breeding are declining, while only 11 percent are increasing.
The wildfire-related demands on the USFS financial and personnel resources are limiting the ability of the agency to implement the sustainable timber harvests and other forest habitat management practices that are required to ensure that young forest habitats and the wildlife they support remain viable components of our forest landscapes.
---
Established in 1961, The Ruffed Grouse Society/American Woodcock Society is North America's foremost conservation organization dedicated to preserving our sporting traditions by creating healthy forest habitat for ruffed grouse, American woodcock and other wildlife. RGS/AWS works with landowners and government agencies to develop critical habitat utilizing scientific management practices.
Information on RGS/AWS, the mission, management projects and membership can be found on the web at: www.ruffedgrousesociety.org.
Contact:

Matt Soberg

(218) 232-6227
editor@ruffedgrousesociety.org