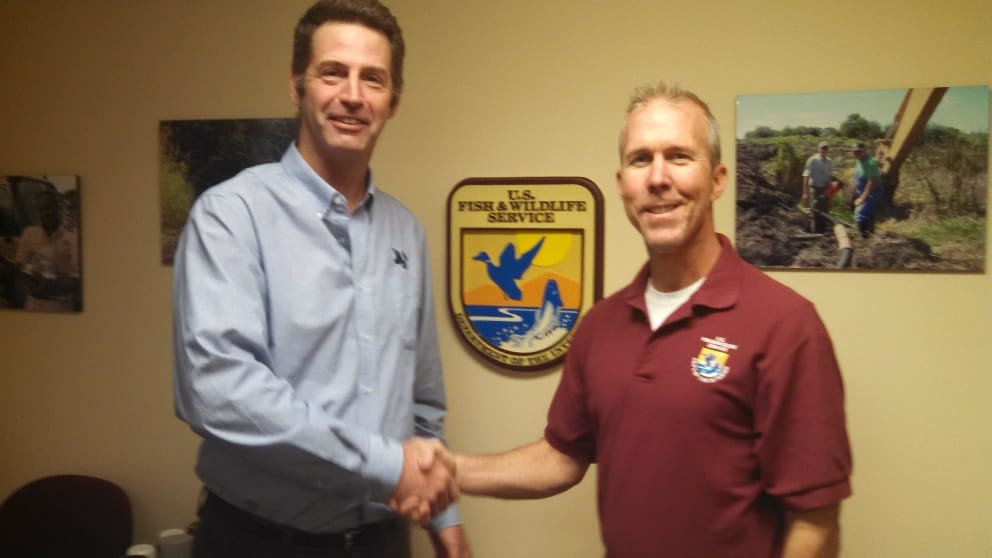 The Ruffed Grouse Society (RGS) has partnered with the U.S. Fish and Wildlife Service (FWS) to expand support for young forest habitat restoration efforts across northern and central Wisconsin. A new agreement secures $25,000 in FWS Partners for Fish and Wildlife program funding for forest management practices that will benefit ruffed grouse, American woodcock, golden-winged warblers and other young-forest dependent wildlife species over the next three years.
RGS has also committed an equal amount of staff time and habitat funding over this time period, resulting in $50,000 in total support for critical habitat efforts in the state. Landowners across northern and central portions of the state will be eligible for assistance, but support will focus on identified priority areas for woodcock and golden-winged warblers. The Partners for Fish and Wildlife program provides technical and financial assistance to landowners interested in enhancing fish and wildlife habitat on their land.
"The Fish and Wildlife Service has long been a leader in private lands conservation work in Wisconsin, and we're thrilled to be able to collaborate with their staff and bring additional resources to address our shared mission of supporting healthy forests in the state," noted RGS and AWS Regional Biologist Scott Walter. "This agreement is a great example of how, by partnering with agencies that have similar conservation goals, we can magnify our ability to meet conservation objectives. This agreement also brings assistance to those who own 90 percent of the land in the upper Midwest- private landowners."
For more information on the Partners program, go to http://www.fws.gov/midwest/partners/. The Wisconsin Young Forest Partnership website (http://youngforest.org/wisconsin/wisconsin-young-forest-partnership) also provides excellent resources for those interested in promoting healthy forests in northern Wisconsin.