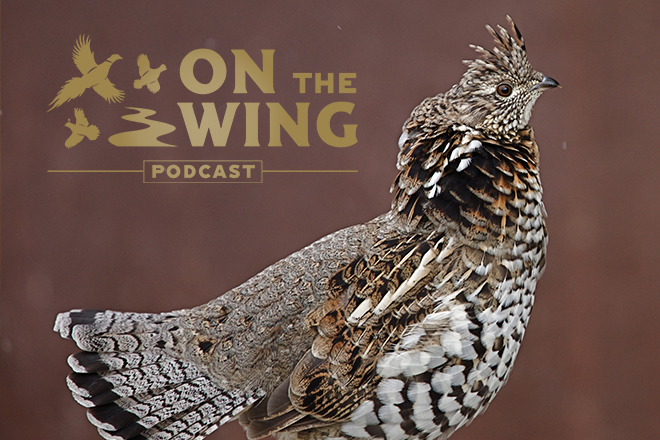 Ben Jones speaks with Bob St. Pierre on an episode of On The Wing Podcast.
During a trip to National Pheasant Fest and Quail Classic, RGS/AWS President and CEO, Ben Jones joined Bob St. Pierre, along with Jim Inglis and Andy Edwards, all of Pheasants Forever and Quail Forever for an episode of On The Wing Podcast.
About the episode:
" While at National Pheasant Fest & Quail Classic last weekend, host Bob St.Pierre snuck away from the show floor to talk about the uplands with Ruffed Grouse Society's President & CEO Ben Jones.  Joining the conversation were Jim Inglis, Pheasants Forever & Quail Forever's director of government affairs and Andy Edwards, Quail Forever's regional representative, who also happen to have spent their college years with Jones.  This is an incredibly fun episode that starts with college memories then dives into grouse and woodcock habitat management."
Listen to episode #64 of On The Wing Podcast.