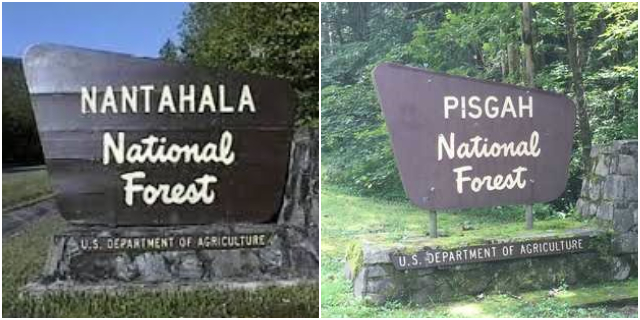 Action Alert: Nantahala and Pisgah Draft Forest Management Plan
RGS/AWS membership response in the process so far expressing the need for Young Forest Habitat has been outstanding and has already been impactful.
Now we need your voice again to influence the direction of management on our National Forests for the next 15-20 yrs.
The Nantahala and Pisgah Draft Management Plan was released Feb 14, 2020 which initiated the 90-day public comment period.
RGS/AWS will be providing our members with more information and considerations following a careful review of the DRAFT.
For those interested in learning more at this time, we've highlighted the below links and resources for you to review.
USEFUL LINKS
Readers Guide to a basic outline of the proposed Alternatives: A,B,C,D
Your Voice | Public Meeting Opportunities
We request your continued representation for the voice of hunters and conservationists in directing management on our National Forests. There are a series of seven public meetings which will provide information on the proposed plan. Wear your orange in support of hunter conservationist voices. Let us not lose any ground on management.
RGS/AWS has not yet determined a favored plan alternative or combination of proposed alternatives at this point.
What we do support is flexibility in management to put the right action in the right place for the right reasons and greatest ecologic benefit. We are also committed in assisting with implementing these actions as appropriate.
March 10 – 5:30-8:30 pm at the Foothills Conference Center, 2128 S. Sterling St., Morganton, NC.
March 12 – 5:30-8:30 pm at the NC Arboretum Education Center, 100 Frederick Law Olmstead Way, Asheville, NC (The Arboretum will be open to attendees as early as 4:30 pm. The parking fee is waived and each attendee will receive a parking pass. Pets are not allowed in the facility.)
March 16 – 5:30-8:30 pm at the Rogow Family Community Room, Brevard Library, 212 S. Gaston St., Brevard, NC.
March 19 – 5:30-8:30 pm at the Brasstown Community Center, 255 Settawig Rd., Brasstown, NC.
March 24 – 5:30-8:30 pm at the First Presbyterian Church's Tartan Hall, 26 Church Street, Franklin, NC.
March 26 – 5:30-8:30 pm at the Bentley Fellowship Hall, 265 Cascade St, Mars Hill, NC.
March 31 – 5:30-8:30 pm at the Four Square Community Action Center, 196 Knight St., Robbinsville, NC.
Join the Movement and Make a Difference. Thank you in advance for your support!