2023 has been off to a great start. Thank you to everyone who has stopped out to Birds and Brews and banquets in your area!
Our events are primarily put on by volunteers from local chapters, and some of these chapters are looking for the next group of passionate RGS & AWS members to come on board to help out. If you've ever thought about becoming more involved, please reach out to me at SamT@ruffedgrousesociety.org
Upcoming Events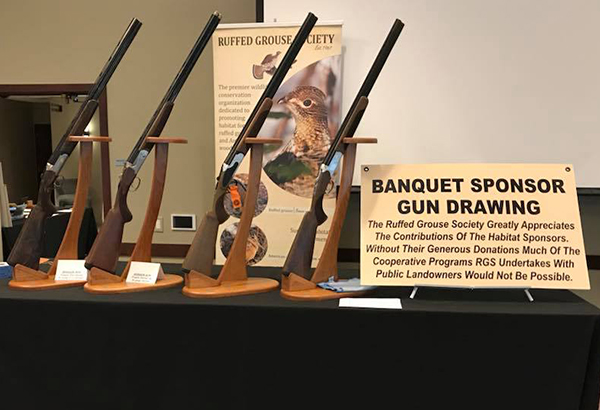 April 20, 2023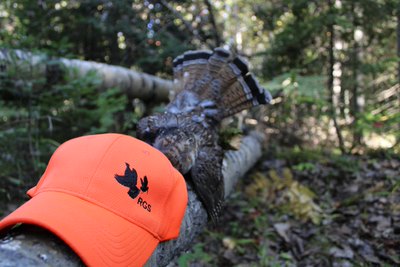 ---
Minnesota Forest Conservation Updates Winter 2022 to Spring 2023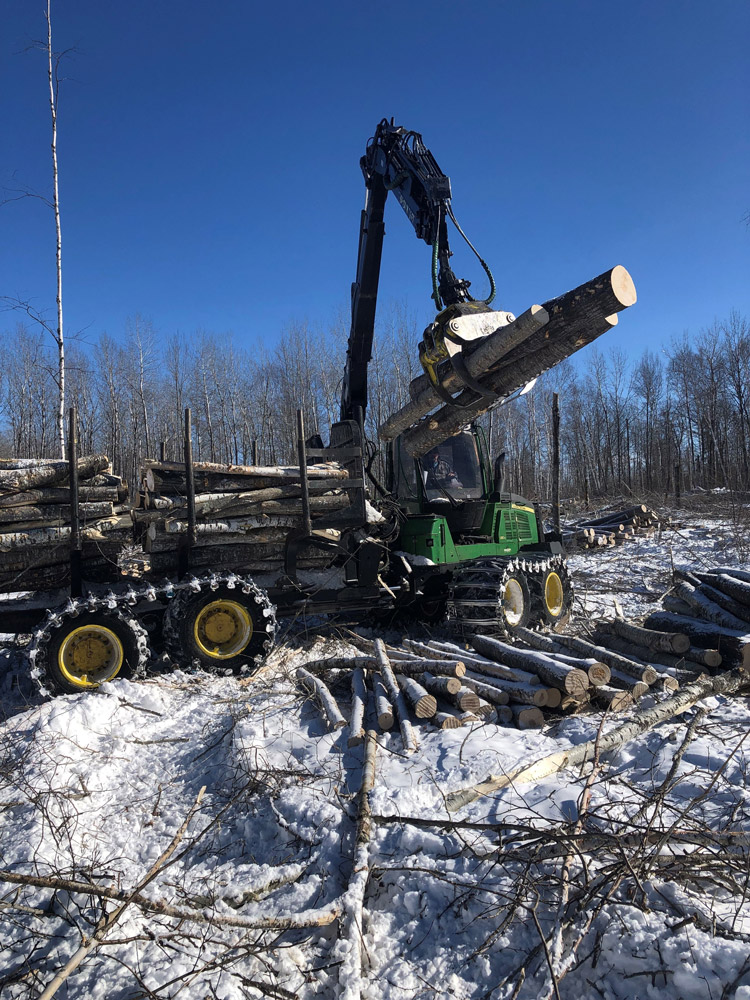 Chippewa National Forest- Stewardship Agreements
Funding for these National Forest Stewardship projects comes from revenue generated in timber sales with important matching funds from RGS & AWS donations, membership and fundraisers.
Timber harvesting on the 78 acre Johnson Lake Stewardship timber sale began February 2023 by purchaser SAPPI North America and their logging sub-contractor Scheff Logging of Marcell, MN. Harvesting work by two of Scheff's crews (one cut-to-length crew and another a conventional mechanized crew with a feller buncher and skidder) is nearing completion. The patch aspen regeneration harvests look great and will begin growing a new generation of aspen sprouts and providing dense early successional young forest patches of great ruffed grouse and woodcock brood rearing habitats across the management area. Work by RGS has started to mark and cruise timber in an additional timber sale through this Stewardship Agreement in partnership also with the American Bird Conservancy. This project will increase forest age and species diversity through an approximately 100 acre timber harvest in mixed hardwoods, oak, aspen and pine stands in the Remer/ Longville MN area. Field tours to identify additional timber harvest integrated with wildlife habitat improvement goals in the Blackduck, MN area have been completed and project preparation work will begin soon. This summer, maintenance mowing of 6 hunter walking trail networks and about 15 acres of wildlife openings plus enhancement of openings and trails through establishing diverse native flowering plants will be completed.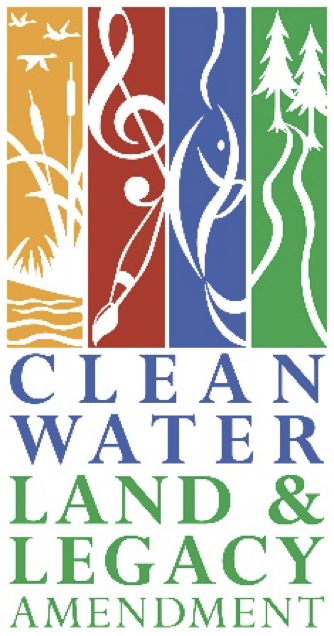 Funding for these following projects comes from the Outdoor Heritage Fund (OHF) as appropriated by the Minnesota State Legislature and recommended by the Lessard-Sams Outdoor Heritage Council (LSOHC) to restore, protect, and enhance Minnesota's wetlands, prairies, forests, and habitat for fish, game, and wildlife. RGS & AWS donations, banquets and membership provides important matching contributions.
---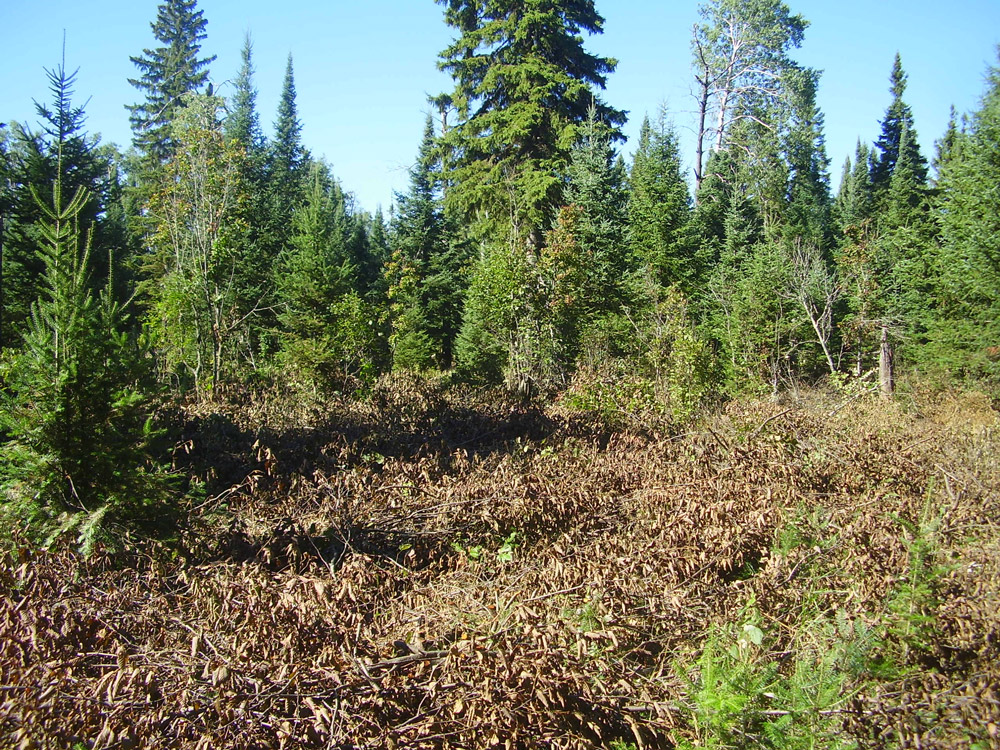 OHF Moose Habitat Collaborative Phase IV
Beginning in 2021, RGS/ AWS became the sponsor of a long-term collaborative effort to improve habitat conditions for moose (as well as for general forest health and a host of other important forest wildlife including spruce grouse and woodcock). Through this Moose Habitat Collaborative, RGS works in coordination and contract with partners Superior National Forest and The Nature Conservancy as well as with the collaboration of MN DNR, Lake, Cook and Saint Louis Counties, Fond Du Lac Band and Grand Portage Band of Chippewa, 1854 Treaty Authority and Natural Resource Research Institute to identify and implement habitat improvement projects across northeastern Minnesota moose range. This past winter, with our partners and contractors, we mechanically site prepared (soil scarification and woody debris removal) about 500 acres and hand released (brush sawed competing vegetation) about 500 acres of conifer seedlings. This spring and summer we have plans to plant about 22,000 conifer seedlings, direct seed about 1,000 acres of conifers and mechanically prepare and hand release several hundred additional acres.
---
OHF Protection/Enhancement of Public Land Forest Habitats Through Strategic Acquisition of Private Land Inholdings
This past summer 2022, RGS submitted a new application to LSOHC for acquisition of small private inholdings within or adjoining existing public lands where forest and habitat management can be kept intact and access for the public and land managers can be improved. In December, the LSOHC recommended OHF funding for this proposal to the MN Legislature. Upon final approval, the work to identify, prioritize and acquire about 700 acres of important parcels in coordination with state, county and US Forest Service agencies throughout northern Minnesota will begin.
---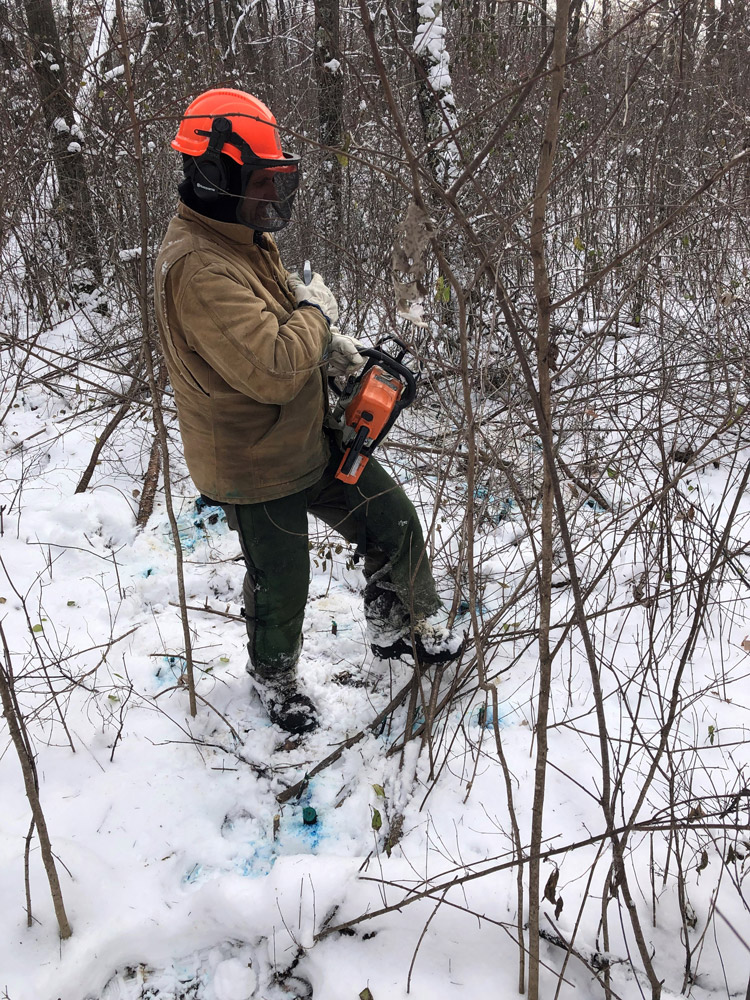 OHF and Conservation Partners Legacy- Janet Johnson Wildlife Management Area
The Ruffed Grouse Society has worked with the local DNR Forestry and Wildlife to increase young forest stands on the Janet Johnson WMA near North Branch MN by supporting work for an aspen timber and regeneration harvest to improve habitat goals for ruffed grouse, woodcock, white-tailed deer and other forest wildlife. With funding through OHF, work under an RGS contract with Natural Resources Restoration Inc. has just been successfully completed to remove and treat invasive buckthorn on 35 acres prior to an upcoming aspen regeneration harvest.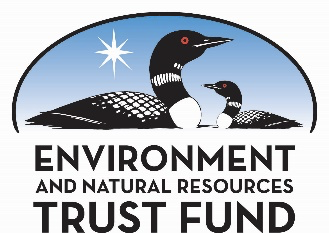 Funding for this project was provided by the Minnesota Environment and Natural Resources Trust Fund as recommended by the Legislative-Citizen Commission on Minnesota Resources (LCCMR) with important matching funds from RGS & AWS donations, membership and fundraisers.
---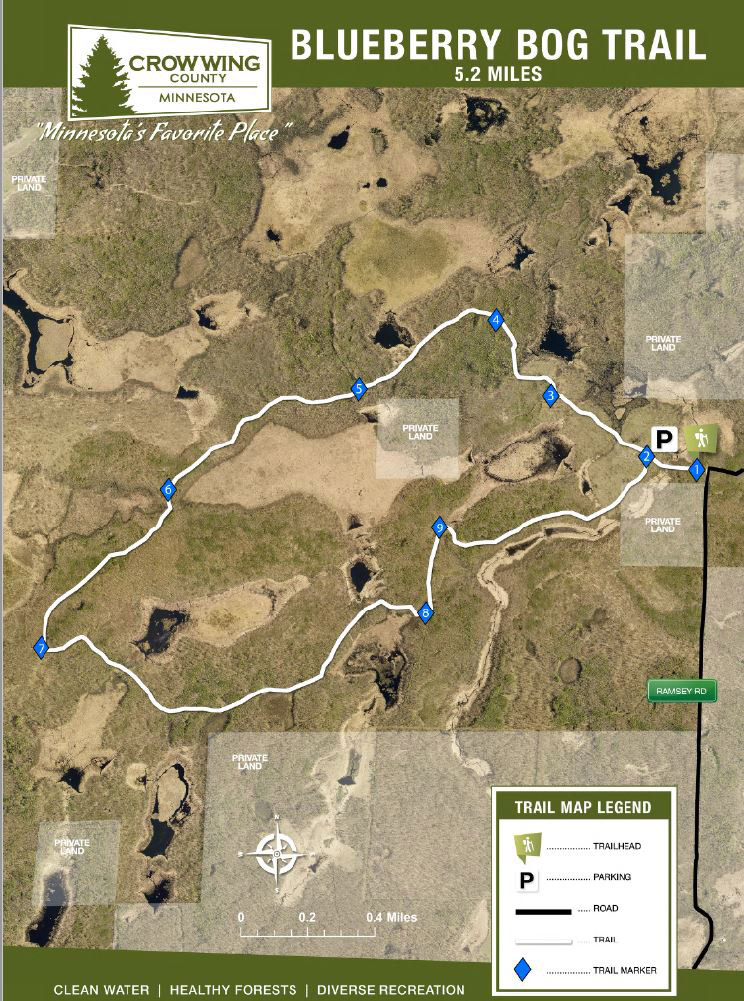 LCCMR Minnesota Hunter Walking Trails and Public Land Recreational Access
In 2021, funding for the RGS's Minnesota Hunter Walking Trails and Public Land Recreational Access grant was provided by the Minnesota Environment and Natural Resources Trust Fund as recommended by the Legislative-Citizen Commission on Minnesota Resources (LCCMR). Through this past winter, sites have been identified with partner organizations, initially including Beltrami, Crow Wing, Cass and Koochiching Counties, MN DNR and Chippewa National Forest for hunter walking trail improvements. Trail needs, prioritization as well as coordination with additional public land agencies is ongoing and improvement work will begin this summer including; gate installation, parking area improvements, mapping, signage and public information improvement are on the schedule. Evaluating improvement needs on some of the potential trail networks will be ongoing over the next year and members that are interested and able to help should contact Scott Johnson. scottj@ruffedgrousesociety.org
---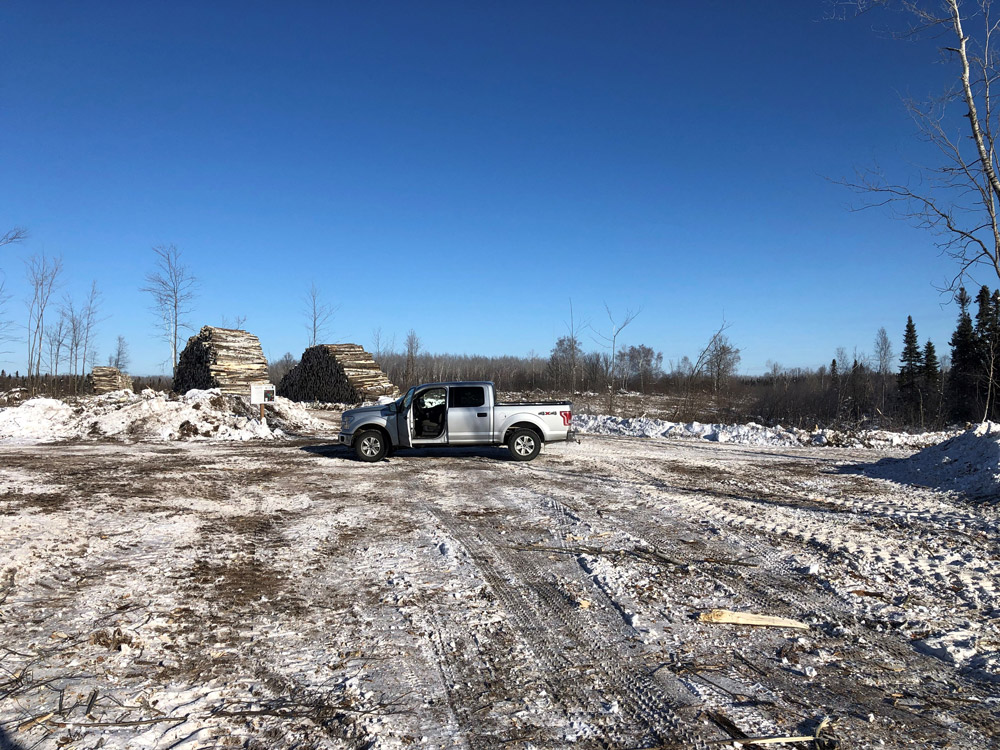 UPM Blandin Paper Company
Blandin Paper Company has completed an unexpected patch aspen regeneration harvest in their Snaptail HWT network, in which they partner with RGS. The HWT area plans had identified harvesting this particular aspen patch next year in their efforts to create improved aspen age diversity, but, due to a July 2022 wind storm, prompt harvesting of blowdown trees was needed.
---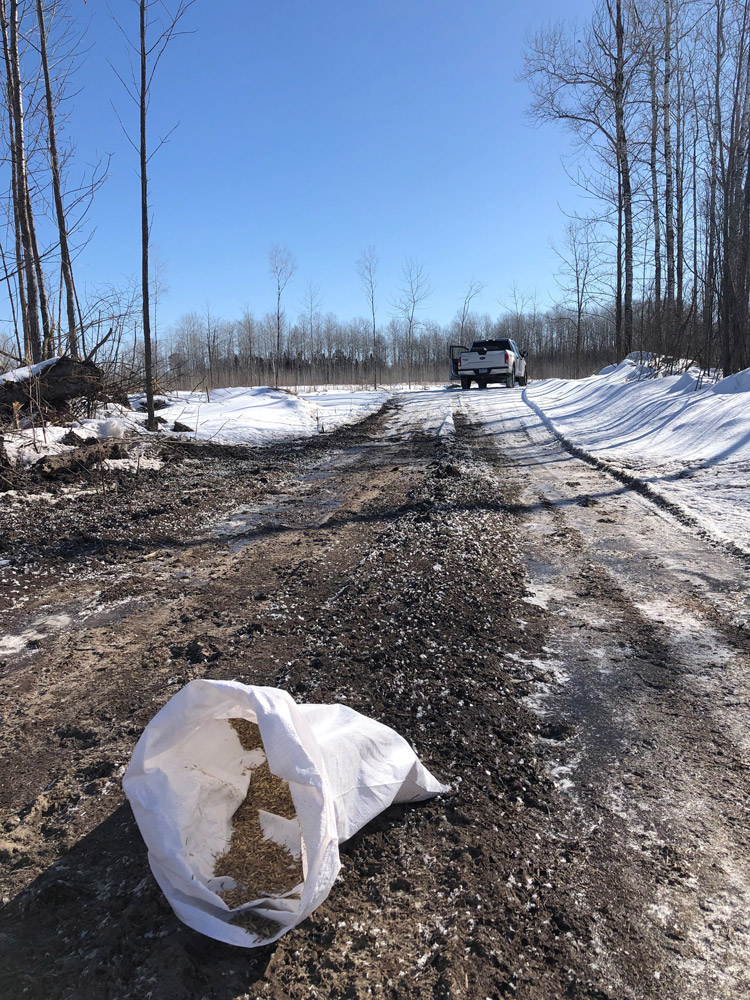 Additional Chapter Volunteer Work
A group of RGS and other volunteers is planning a late spring tree planting or tree protection installation project on the Whitewater WMA in southeast MN. Post timber harvest seeding of native wildflower seed and clover in the Grand Rapids area on shared hunter walking trails/ logging access roads on Blandin Paper Company and Chippewa National Forest HWT's will be happening in April. Anyone with volunteering interest should contact MN Forest Conservation Coordinator Scott Johnson scottj@ruffedgrousesociety.org .