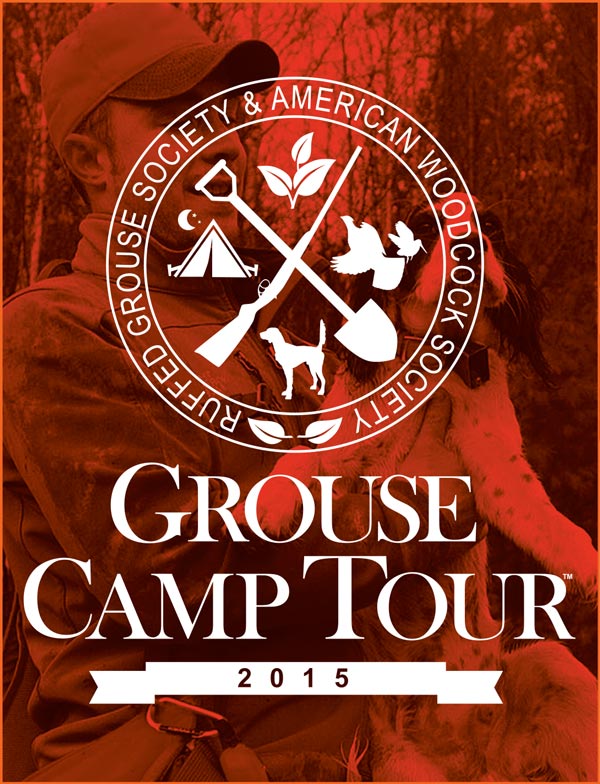 Join RGS & AWS Staff in Celebrating Habitat, Membership and the Grouse & Woodcock Hunting Experience October 19-24.
Join us for the first Grouse Camp Tour, where RGS & AWS staff will celebrate habitat, membership and the grouse/woodcock hunting experience across three states from October 19 to 24 ending at the Annual Woodcock Celebration/Challenge in Michigan. Staff will candidly document and update the Tour in real-time on this page and on social media (FaceBook, YouTube, Instagram, Twitter, Tumblr). Content will include featured habitat projects, interviews with biologists and dedicated members, grouse and woodcock hunting footage, featured gear/products, and more. Check back daily – learn from staff and members why RGS & AWS preserves our sporting traditions by creating healthy forest habitat for grouse and woodcock. It's with great pleasure we present to you our 2015 Grouse Camp Tour!
Come Along with Us and Follow Along in Real-Time:
Tour Membership Promo Only $35! – Forward this page to your hunting partners!
Those who become new members* for only $35 between October 19 and December 15 using the Premium Code GROUSECAMP15 will receive this generous offer:
 

 *New members are those who have not been an RGS or AWS member for the last three years.

 **To be randomly drawn after December 15 from qualified participants.
Tweets by @RGS_AWS