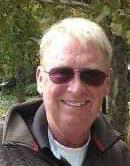 Call & let us know if you can attend. This should really be a Fun Shoot!
Cost:  $50/Shooter-(Non CGC Member)
$35/Shooter (CGC Member)
Each shooter will need to bring 5 boxes of shells.
• 100-Targets on the CGC Sporting Clays Course
• Prizes will be Awarded for Each Class
• Gun Raffle Drawing
• Cold Bottled Water will be available
Common Safety Practices Adhered To:
• Eye and ear protection MUST Be worn
• Strict muzzle control observed
• No loading before stepping onto the station
• No stepping off the station before clearing the chamber
• No shot larger than 7 ½ permitted
• Maximum shell velocity 1300 FPS
• Maximum Squad size is six, five is preferred
Proceeds benefit the Ruffed Grouse Society conservation efforts.
Please consult Georgia's COVID-19 guidelines and your doctor before attending events.
For more, visit cdc.gov