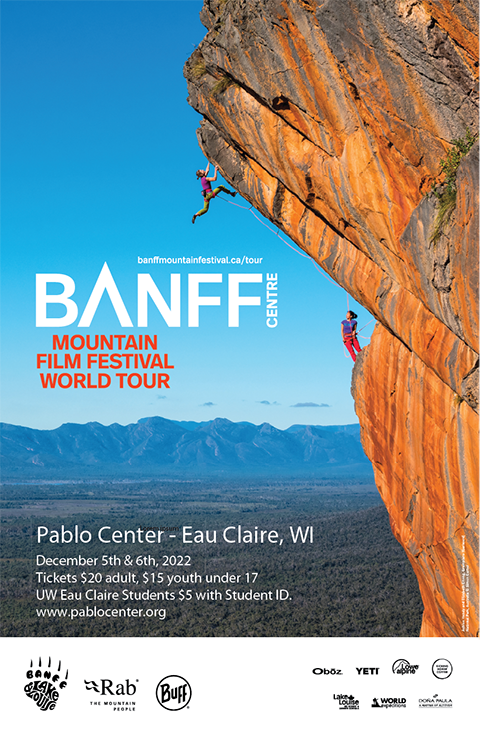 For our 9th year, we will host a live screening of the 47th Banff World Tour in Eau Claire, Wisconsin on December 5 and 6. Doors open at 5:30 PM. Film begins at 7 PM.
Please consult your doctor and the state's COVID-19 guidelines before attending events. For more, visit cdc.gov.
Proceeds go towards conservation of forest wildlife and support for the local chapter.