Chapters
To view a complete chapter list with contact info please click here.
To view individual chapter websites please click here.
RGS and AWS chapters understand and further the mission of the organization to preserve our sporting traditions by creating healthy forests for ruffed grouse and American woodcock. With the help of RGS and AWS regional directors, chapters organize and run various habitat, hunting and fundraising activities including habitat days, youth days, conservation & sportsmen's banquets, shoots, hunts, informational talks and membership meetings. Each chapter holds an annual conservation & sportsmen's banquet along with other functions as determined by the local volunteers.
All memberships are maintained and processed through the national headquarters. Members automatically receive information on the activities of the nearest RGS chapter by mail and email if provided. There are multiple active chapters in many states.
How you can help.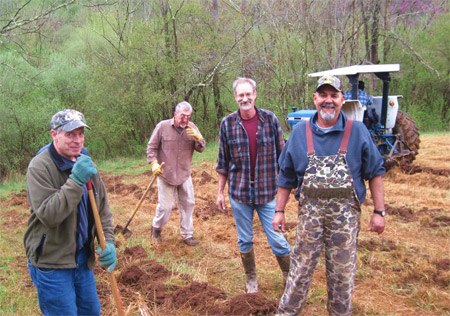 If you would like help finding an existing chapter or would like to start a new chapter, please contact the Ruffed Grouse Society and American Woodcock Society today.
Toll free: 1-888-564-6747 or email: RGS@ruffedgrousesociety.org
You may also contact the regional director responsible for your area.
Chapters are chartered by RGS and operate under the charter and a set of chapter bylaws in keeping with IRS guidelines for maintaining the group exemption for its chapters under IRS code. RGS chapters participate in the RGS IRS non-profit 501(c)(3) status as part of a group exemption under the chapters' Federal Tax Identification # 25-1667889.