Larson brings a wealth of experience to Ruffed Grouse Society & American Woodcock Society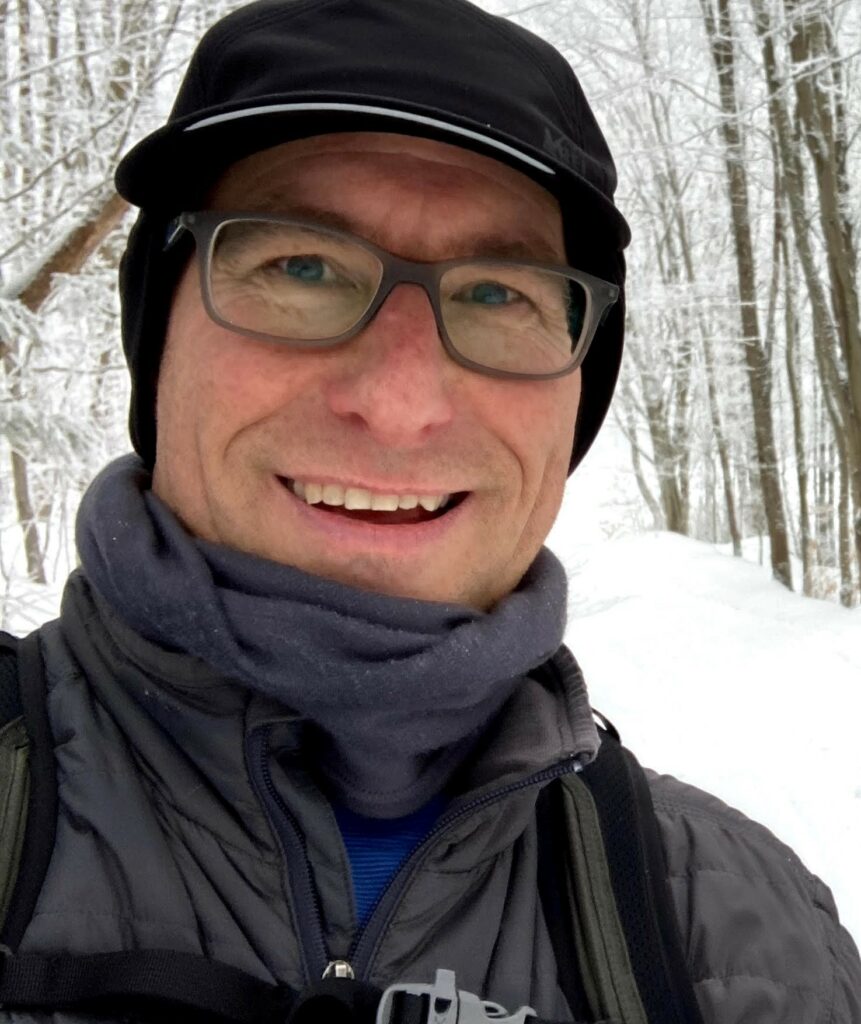 The Ruffed Grouse Society & American Woodcock Society announced today that Ben Larson has been hired as Forest Conservation Director for the Mid-Atlantic Region, which includes Pennsylvania, West Virginia, Maryland, parts of Virginia, New Jersey, and Delaware.
"We're excited to get Ben started on the forest management work that our passionate members care so much about," said Benjamin Jones, President and CEO of RGS & AWS. "Ben Larson exemplifies true conservation with his experience connecting active forest management, local communities, and wildlife habitat."
RGS & AWS Forest Conservation Directors identify regional priorities for ruffed grouse, American woodcock, and all forest wildlife and then work to ensure that forest habitat is created and maintained. Larson and all Forest Conservation Directors are building networks that achieve forest habitat improvement goals across the United States. The directors will help transition RGS & AWS from discrete, isolated projects toward scalable, landscape efforts.
"Effective partnerships depend on defining how both partners can benefit," said Larson, "and there is ample opportunity for RGS & AWS to develop partnerships with forest industry, state, federal, and local groups. Creative thinking and focusing on the practical, proven benefits of forest management for wildlife will enable us to be a catalyst in getting more habitat work done."
Larson said he is excited to work in the Mid-Atlantic region, and nationally, to advance new partnerships with the forest product industry. Larson said that new strategies are needed to improve habitat at scale for ruffed grouse, American woodcock, and many other species.
"In my previous work, it was so rewarding to build partnerships with the conservation community that restored native forests at scale from VA to MS. I am excited to put those same concepts to work at RGS & AWS. "
Larson has worked on sustainable forestry for fifteen years, connecting the dots between wildlife habitat, water quality, federal policy, forest product markets, landowner needs, and environmental concerns. He has always had a deep and personal connection with the land. After earning a degree in Environmental Studies from Oberlin College, he pursued market farming on his family farm in northern MN, where his cousins used to cut aspen (or 'popple' as they say in northern Minnesota) for the local paper mill. Later, he went on to earn a master's in Forestry from the Yale School of Forestry.
Larson currently lives in Maryland and loves exploring the Ridge and Valley region of PA and western MD. Larson grew up in ND and MN, hunting, fishing, paddling, and camping.
RGS & AWS unite conservationists to improve wildlife habitat and forest health. Since 1961, RGS has promoted forest stewardship for our forests, our wildlife, and our future. Our vision is to create landscapes of diverse, functioning forest ecosystems that provide homes for wildlife and opportunities for people to experience them.
###
Media contact:
Ashley Peters, Director of Communications Marketing ashleyp[at]ruffedgrousesociety.org